3 min
The Championship Play-Off Final, referred to as the richest game in football where up to 120 minutes is fought out as well as the occasional heart-wrenching penalty shoot-out.
For the winners, potentially £160m of riches and a place in the Premier League while for the losers, congratulations on reaching this far but better luck next time….
This sense of 'all or nothing' is what makes this specific game so special, an occasion marked on the calendar for football fans across the country and for the victors, a day out that arguably beats automatic promotion.
From start to finish it is an experience to behold for the 90,000 supporters at Wembley – the sight of the arches in all its glory as fans exit Wembley Park station; the walk down Wembley Way punctuated by sounds of passionate chanting, merchandise sellers and the odd few attempting to sell tickets.
But this year it was entirely different.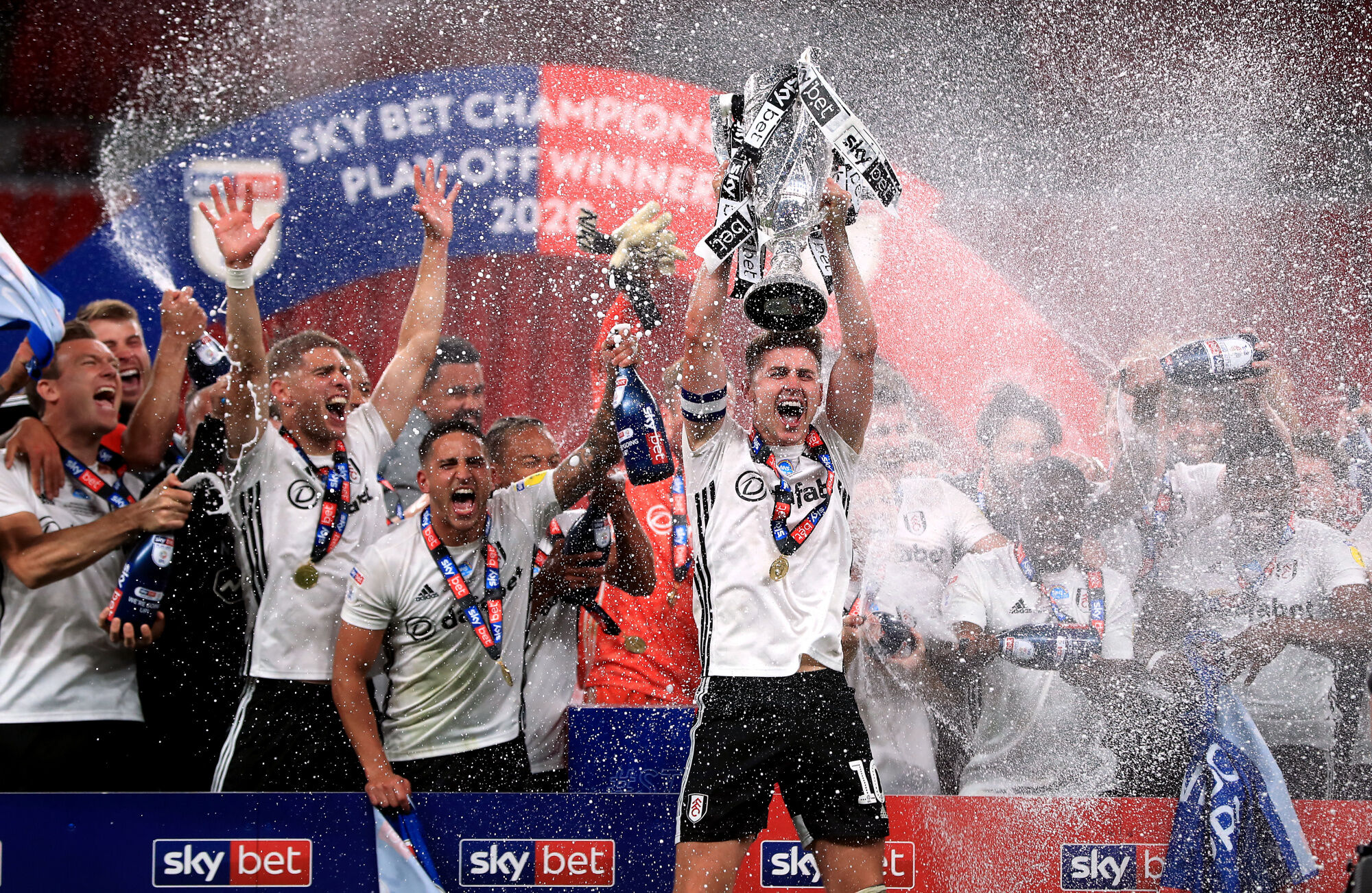 A Play-Off Final in a global pandemic featured 90,000 empty seats and ultimately resulted in 'an experience' like no other.
An experience where every shout and scream swirled around the stadium – and left supporters watching frustratingly at home.
A game behind closed doors meant it was always only going to be the team's benches that had the opportunity to vocalise their frustrations, not the fans.
In a cagey, low key affair small details were amplified from the beginning – an interception from Fulham's Aboubakar Kamara on Brentford's Ollie Watkins was greeted with a rapturous applause from the Cottagers' bench before a louder one came minutes later as Micheal Hector made a crucial clearance.
READ MORE: What it's like to cover football in the coronavirus pandemic
There were also clear differences on show between the opposing bosses on the touchline.
Fulham's Scott Parker remained locked in his standing position, continuously shouting instructions at his players but remaining composed.
Meanwhile Frank's emotive nature was evident throughout – barking instructions at his players, and using his assistant Brian Reimer to vent his frustration on. 
But despite both men's best efforts, neither could fill the void that a capacity stadium would have brought, the emptiness of sound from the stands stifling the intensity of the contest just as much as Parker's tactics on his opposition.
It will not be a game that many will remember the next morning, let alone years to come and it was undoubtedly the biggest casualty of this post-coronavirus world of behind-closed-doors football.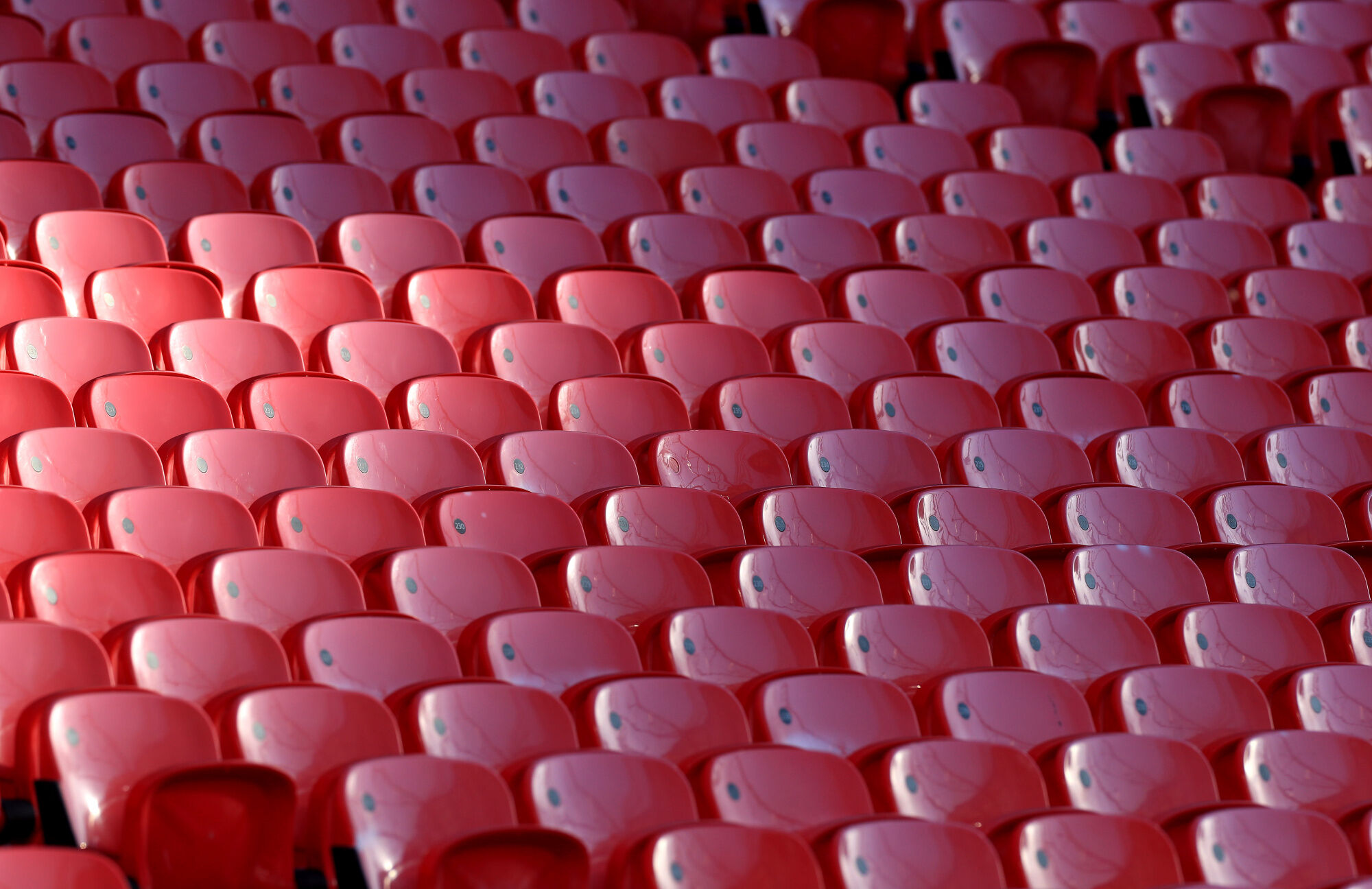 Chances were few and very far between throughout, with the need for fans encouragement more obvious than ever.
When the breakthrough eventually came in Extra Time, Joe Bryan's incredible free-kick not only took Brentford keeper David Raya by surprise but everyone else watching a game that seemed destined to be sleepwalking towards a penalty shoot-out.
Bryan then made it an unlikely brace in the 117th minute before Brentford grabbed one back in the dying moments of the game through Henrik Dalsgaard.
However, it was to be too little too late and as the final whistle blew, it was Fulham who were promoted to the Premier League.
In typical end of game fashion, their bench sprinted onto the pitch to celebrate while Brentford's players collapsed to the ground in agony – a timely reminder of what had been at stake for both clubs.
It was a Play-Off Final after all – but for the majority of the occasion, it had been easy to forget…