3 min
Angel Rangel is getting behind QPR's matchday foodbank donation drive with the club urging fans to follow suit ahead of Saturday's home clash with Charlton Athletic.
The full-back, along with team-mates and staff members, have been bringing non-perishable foods to training this week to present to volunteers from Hammersmith & Fulham (H&F) Foodbank ahead of the weekend game.
The club have been working closely with H&F Foodbank since September with more than 10,000 people already being fed by the charity in 2019 – over 1,000 more than this time last year.
And Rangel, who also supports The Felix Project, underlined the importance of the initiative in the run-up to Christmas where demand for the service increases dramatically.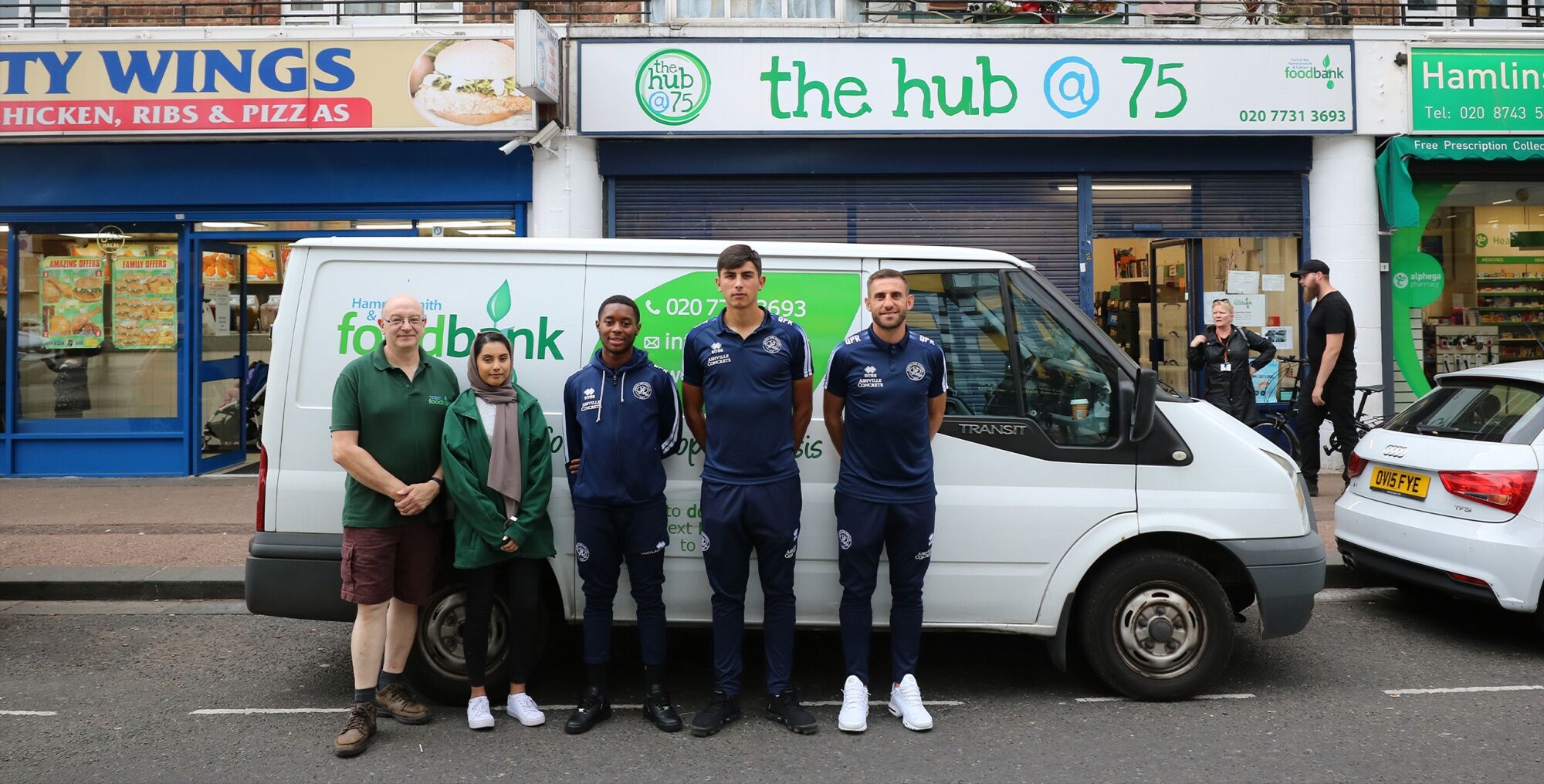 "As a person and as a club, we want to help the community and to help people in need," Angel Rangel said.
"That is very important and the foodbanks are something that has been going on now for more than ten years, and their importance has grown.
"You can see how big an impact they are having and as a club we want to be a part of this to do what we can to help people in our community.
"It's great to see that both QPR and Charlton will be making contributions when we play each other on Saturday because this isn't about one team or another team, it is about everyone doing their bit.
"Hopefully we will see more and more clubs doing this in the future, which will mean food banks can help more people who need that assistance."
READ MORE: Angel Rangel: The Philanthropist Footballer

Andy Evans, CEO at QPR in the Community Trust added: "This is a great opportunity for QPR fans to help local families in need this Christmas.
"Our fans' track record of supporting local causes and our work in the community is outstanding and this is another chance for them to make a difference.
"Christmas is a time for family and togetherness and I'm sure that our generous fans will help to ease the worries and bring smiles to the faces of some local families at what should be a joyous time of year."
H&F Foodbank has been helping local people in need since 2010 with the partnership alongside QPR already seeing more than 250 kilograms of food donated by fans this season.
Daphine Aikens, Founder and CEO of Hammersmith and Fulham Foodbank, said: "We have been so grateful to all of the QPR fans who have donated to us since we launched our partnership in September.
"It really has made such a big difference because our link with the club enables us to reach so many more potential donators."
QPR fans can donate to H&F Foodbank on every home matchday, as well as online, and you can find out more about the club's local foodbank by clicking HERE.
Types of non-perishable donations requested are: biscuits, long-life juice, long-life milk, tinned rice pudding, tinned fruit, tinned carrots, tinned peas, canned meat or fish, spreads (such as jam, peanut butter, honey), cereal, pasta sauce and toilet roll.