5 min
'You could help if you want,' was the first thing Angel Rangel said as I arrived at The Felix Project's warehouse in West London.
I was immediately struck by the Queens Park Rangers defender's determination for the task in hand – sorting out trays of surplus food and boxes at the back of a freezer.
There is often a number of 'extras' alongside a footballing contract which include taking part in community events as a club representative.
It's true these initiatives are not always directly self-motivated, more of an obligation than a choice, but this was different.
The full-back's bona fide and honest personality was clear; he was determined to make a difference…
The Felix Project is an organisation that retrieves surplus food from supermarkets and distributes the goods to charities in order to feed the less fortunate.
A brilliant team of relentless volunteers work tirelessly to gather box after box before re-arranging the food and sending it out.
As Angel told me of his feelings towards The Felix Project, he showed a real passion for their work: "I feel very affiliated with this charity because it's fresh food that is going to waste.
"We are very fortunate as footballers that we have everything we want but there are lots of people out there who don't so it's very important to give something back.
"Everybody follows football. Every single young person who follows football looks up to footballers.
"It's important that people like myself, others too, show not just a player kicking a ball but put their reputation out there off the field as well.
"It's also important that people see footballers are not machines that kick a ball with no feelings, but are people like everybody else."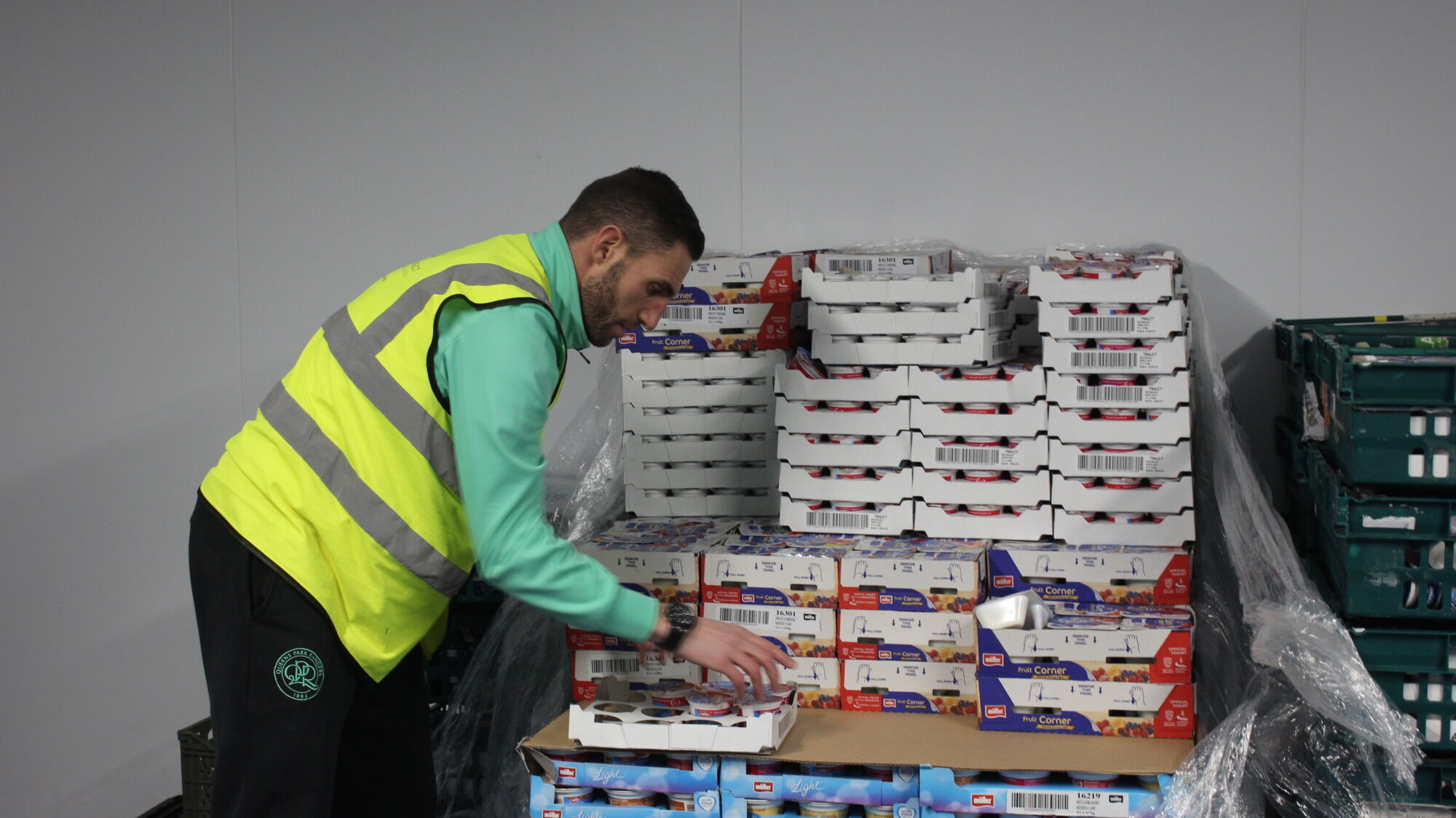 Businesses, politicians and charities spend their days searching for avenues to promote themselves and win support.
Therefore it seems bizarre footballers can reach such a large audience so simply and it's admirable to see Angel utilising this powerful tool to address key social issues.
Beginning his career in the lower echelons of the Spanish league, it was on signing for Swansea City back in 2007 where he first made a name for himself – both on and off the field.
On the event that triggered his footballing philanthropy, Angel said: "It started with my wife a few years ago back in Swansea.
"On a Friday night, we were in Starbucks and as they were about to shut there were a few sandwiches going to waste.
"We were offered them to take them home and I said no but my wife decided to take them to a shelter.
"I tweeted out to see if there were any shelters around Swansea that we could deliver them to and it went global.
"I saw it made a big impact. As much as we enjoyed doing it, people enjoyed seeing us give something back, so we thought why don't we do this more often?"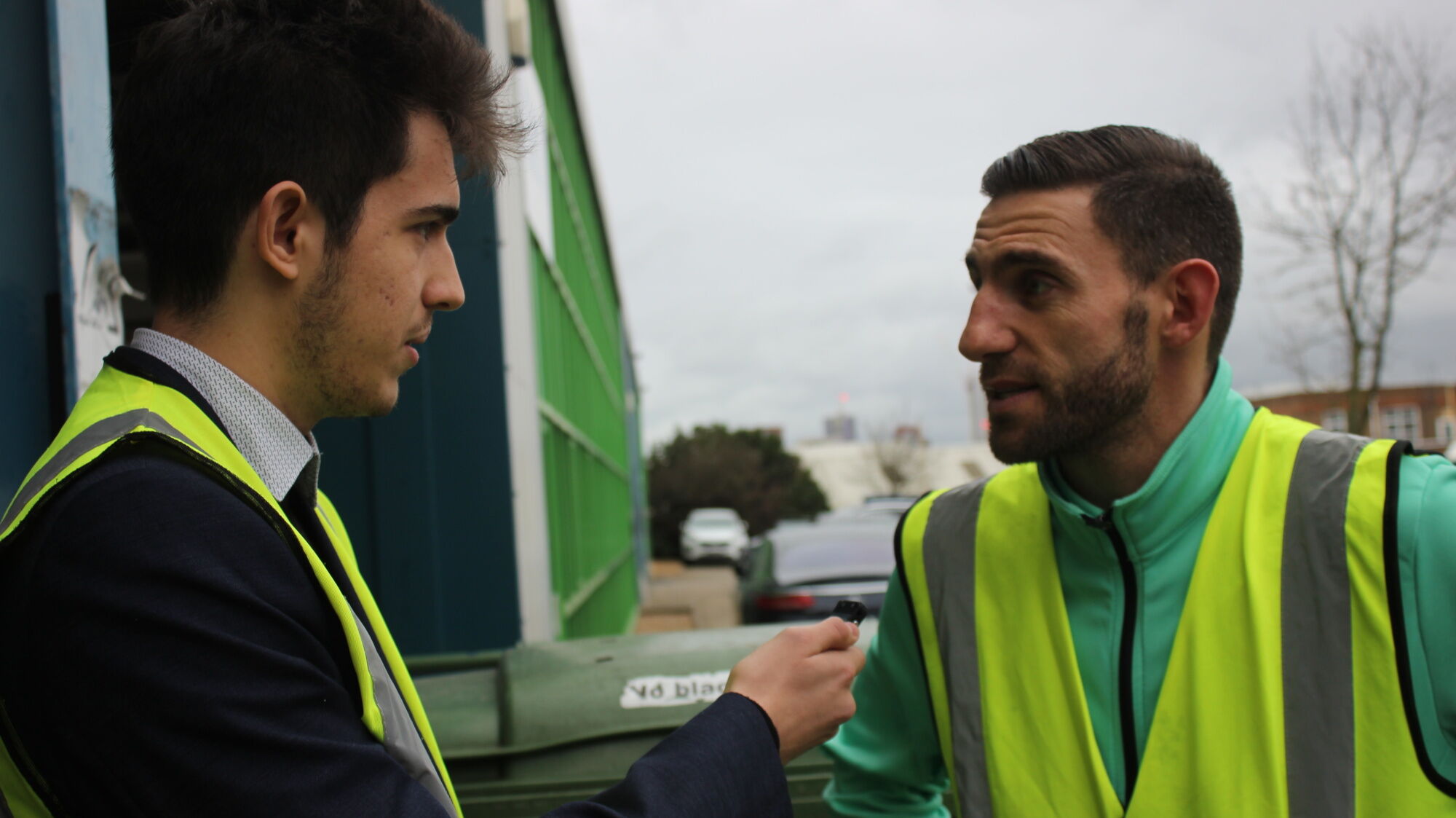 Since then he has continually engaged in community work outside of football, fuelled by his recognition of being in such a privileged position.
Born in Catalonia, he spoke of his unhappiness surrounding independence and the common views he shares with Manchester City boss and friend Pep Guardiola.
"When you come from a very humble background you see how difficult life can be at times.
"Doing things like this (the Felix Project) is always satisfying for a person like me who is very fortunate to be a footballer."
After an incredible 11-years in South Wales, Angel signed a one-year deal with QPR in the summer but is hoping to extend his work in the Capital both on and off the field.
"I have settled in well and quickly – it was a big change after being at Swansea for such a long time and never thinking I was going to leave.
"Then it happened so it was tough at the beginning but then I realised how important a new challenge was. I needed it big time.
"I needed a fresh challenge so coming to the big city playing at a club that has so many great footballers and a fantastic changing room was very refreshing.
"I am enjoying it on the pitch as well as off it helping others. It would be brilliant to stay one more year, enjoy my football and enjoy doing more things like this."
Without the work The Felix Project do, a staggering amount of food would be wasted, and, as Angel proceeded to pass me box after box, it was easy to forget he was a professional footballer and just see him as an ordinary man looking to make a difference.

To find out more about the initiative, to volunteer or donate, check out the Felix Project website.