4 min
The best strikers are often defined as those that live in the moment, unconcerned with their last goal or miss but instead focused solely on the next opportunity that comes their way – and making sure it counts.
And if that is the pre-requisite for an archetypal centre-forward then Marcus Forss, the on-loan AFC Wimbledon player from Brentford, is already well and truly on the right track.
After scoring his first senior hat-trick at Southend United to take his Dons tally to seven goals in six League One games, the 20-year-old has gone the last two games without finding the back of the net.
Not that it will bother the Finn, who is more than happy to put dreams of one day playing at Old Trafford, the home of boyhood club Manchester United, or turning out for Finland at senior level very much on hold for the time being.
Such is his commitment to the Wimbledon cause that Forss decided to even forego adding to his three Finland Under-21 caps earlier this month in order to lead the line at Roots Hall, resulting in him grabbing the aforementioned hat-trick against the Shrimpers.
"Of course it's a dream to play for my country at senior level but the call-up was at 21-level and after talking with everyone it was decided it would be best to stay here," Marcus Forss told London Football Scene.
"It obviously worked out for the best and I'm just concentrating on the here and now which means keep performing, keep winning and keep getting the points on the board.
"From a personal point of view I can help the team by scoring goals and the more I score will be a great personal experience for me."
Heralding from a footballing family (his father Tero a coach, brother Niclas plays in the Finnish third tier while his grandfather is former Finland international Rainer Forss), the youngster is also more than equipped to take anything the game can throw at him in his stride.
READ MORE: Forget about league position, AFC Wimbledon are very much where they want to be

At the age of 13, Forss left the comfort of his native Finland for the relative unknown of England and West Bromwich Albion's academy. Here he progressed to sign a two-year scholarship deal with the then-Premier League side in 2015.
"At the time it was the right decision to come to England to try to forge my career," Forss explained. "It was a sacrifice I was willing to take in order to become a professional footballer and think it's one that is working out so far."
After making a handful of Under-21 appearances, Forss was released at the end of his scholarship and joined Brentford's B team on a two-year contract in the summer of 2017 where he went on to break all scoring records in the process.
Named the side's 2017/18 Player of the Year, Forss was knocking on the first-team door at Griffin Park last season before a back injury curtailed his progress.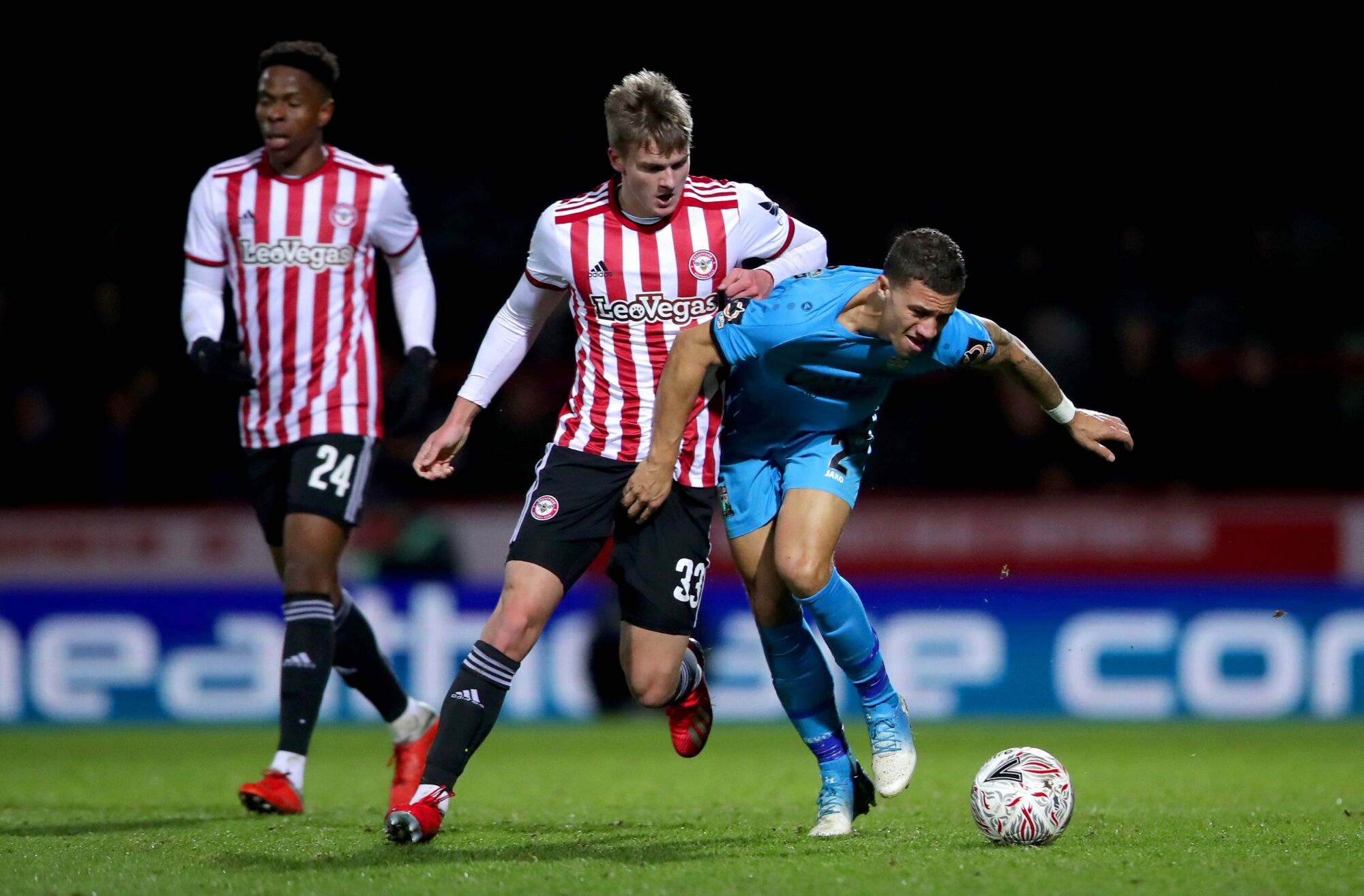 "Brentford have been massive for my development, and you can see from the B team performances I had a great season," Forss said.
"I progressed to the first-team but then had the injury so this campaign, after starting well in pre-season, the club wanted to make sure I played regularly so I've come here (AFC Wimbledon)."
Any potential uncertainty that Forss' future very much remains with Brentford was also quickly dispelled on the signing of a new four-year contract before arriving at Kingsmeadow – something Forss admits was crucial for him making such a strong start to life with the Dons.
"From a personal point of view, signing that new deal was massive – it means they trust me and it's helped me to come here and do so well too," Forss added.
"To then come here to find Wimbledon trusts me as well is another massive boost for my confidence and I think you've been seeing that out on the pitch. It's been a crazy couple of months but I'm really enjoying life at the moment.
"It's a great team and it's been easy for me to adjust because it's a great group of lads who have been performing well but not getting the results they deserved at the start of the season.
"But we've just kept going and the results have started to come which is massive and obviously it's my job to put the goals away which I've been pleased to do so far."
Although it may be early days for Marcus Forss at AFC Wimbledon, there is already enough evidence to suggest there is a lot more to come from both player and club this season.