5 min
On paper, winless in their opening eight games with only two league draws to their name does not bode well for AFC Wimbledon's aspirations for the rest of the season.
And considering the Dons narrowly avoided relegation from League One last term, where the side were marooned 10 points from safety in mid-February, many could be forgiven for expecting another bleak winter was imminent.
But following the scoreless draw against in-form Wycombe Wanderers, there was no sense of panic in the corridors of Kingsmeadow, particularly from Wally Downes, the man who was parachuted in last December to mastermind the club's 'Great Escape'.
With 'Wally at the Wheel', the Dons claimed an impressive 21 points from their remaining 12 games, sitting sixth in the form table but more importantly, staving off relegation.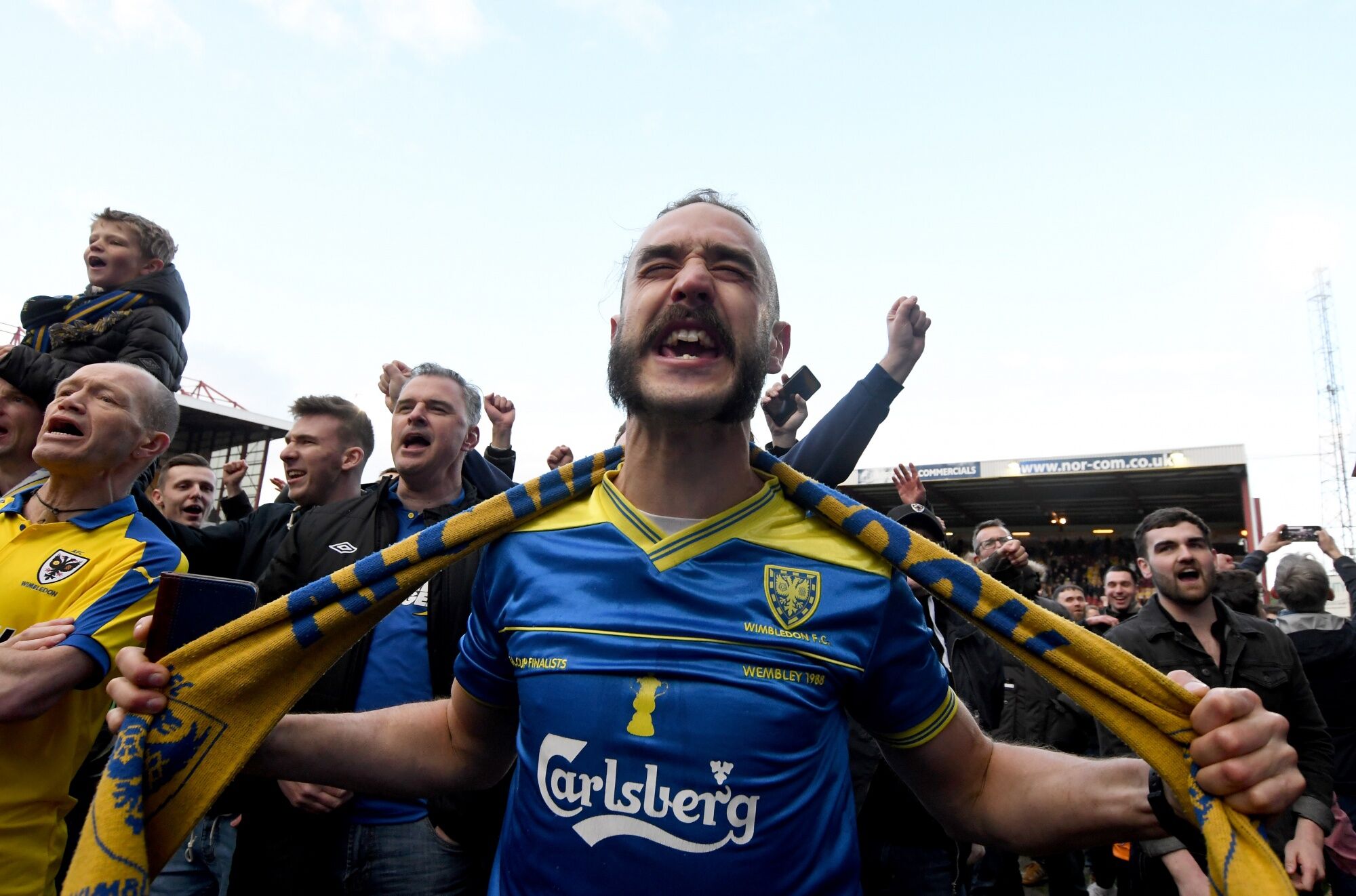 Wally is still very much in control of the situation, and with the narrowest of margins in their defeats to some of the league's big hitters, believes his side are very much on the right track.
Speaking exclusively to London Football Scene, Downes said: "It's a different team to the one that did a job last year.
"We're progressing as we go and to come up against the top four teams we have so far – Ipswich, Sunderland, Rotherham, Wycombe – we've equipped ourselves well.
"Sometimes a bit of quality, individual errors or a lack of game management has let us down but that's because we are a young team, a new team.
"All these things are manageable and can be worked on. They're small margins we're losing by and we've been unfortunate not to get more points.
"But what I am seeing is a team that is competitive with the best teams in the league and as long as we keep believing in what we are doing, then it will come."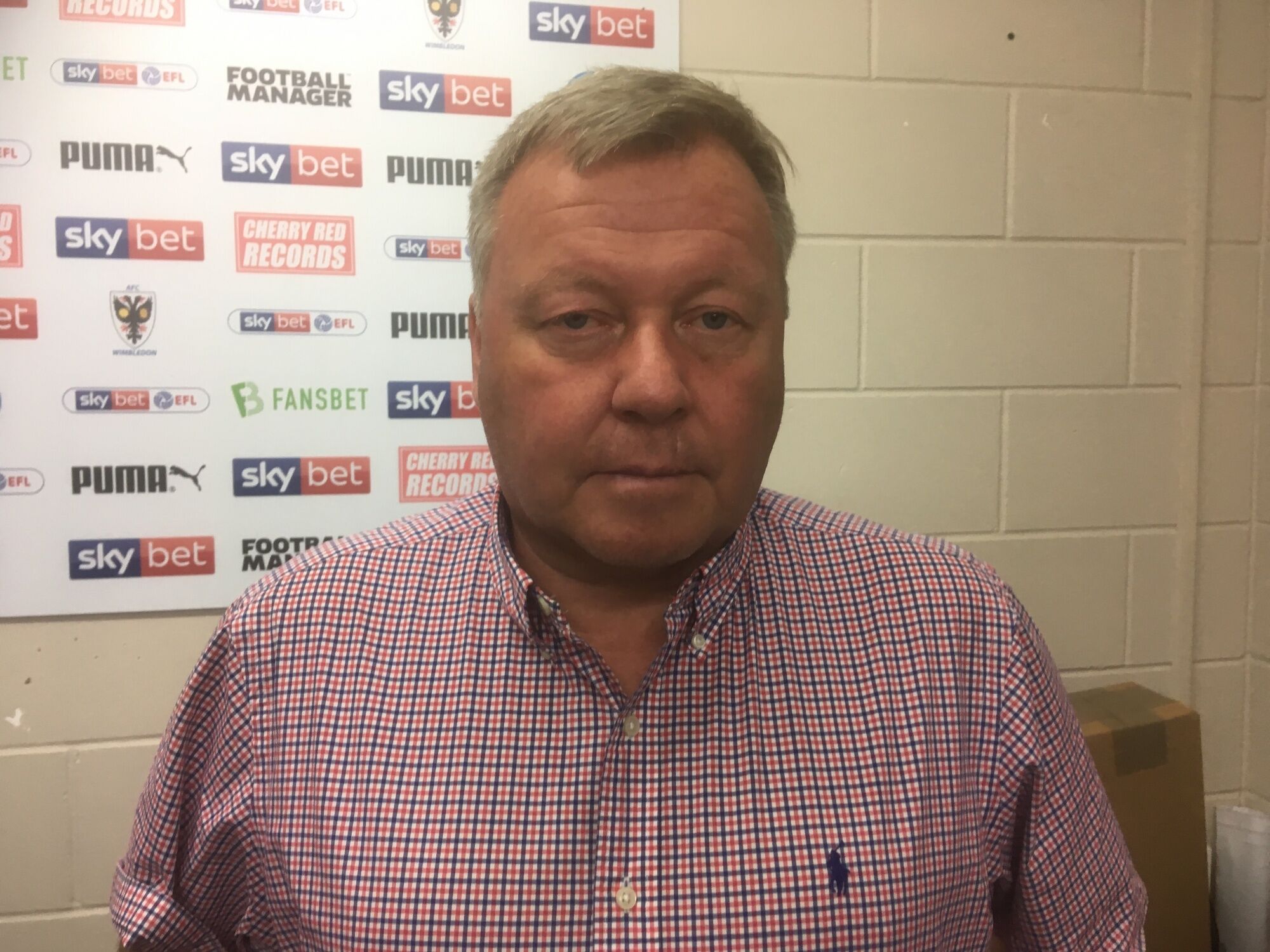 It's hard not to underplay just how young a side Downes has to work with, where patience and a fatherly arm around the shoulders is likely to go a lot further than the rough and tumble antics of the 'Crazy Gang' of years gone by.
Taking away Bolton Wanderers' much publicised reliance on youth as they struggle with off-field problems, AFC Wimbledon have the youngest squad in the division with an average age of just 23.
While Bolton's situation has been more out of necessity than choice, the reliance on youth is a policy Downes, and the club, are more than happy with.
READ MORE: AFC Wimbledon 0-0 Wycombe Wanderers, League One: report, ratings and verdict
"The team had to change over the summer. There are younger players coming in and I'm more than happy with that," Downes added.
"In light of what's been happening with some clubs and the difficulties they have gone through, we have to cut our cloth accordingly.
"We are what we are, we know how to work this club and work within our boundaries.
"We don't have a benefactor. Everything we raise, we raise ourselves. We're financially stable and moving into a new stadium next season.
"If I can take a young, vibrant and enthusiastic team into that new ground, working within the budget we have, I am sure everyone will understand that."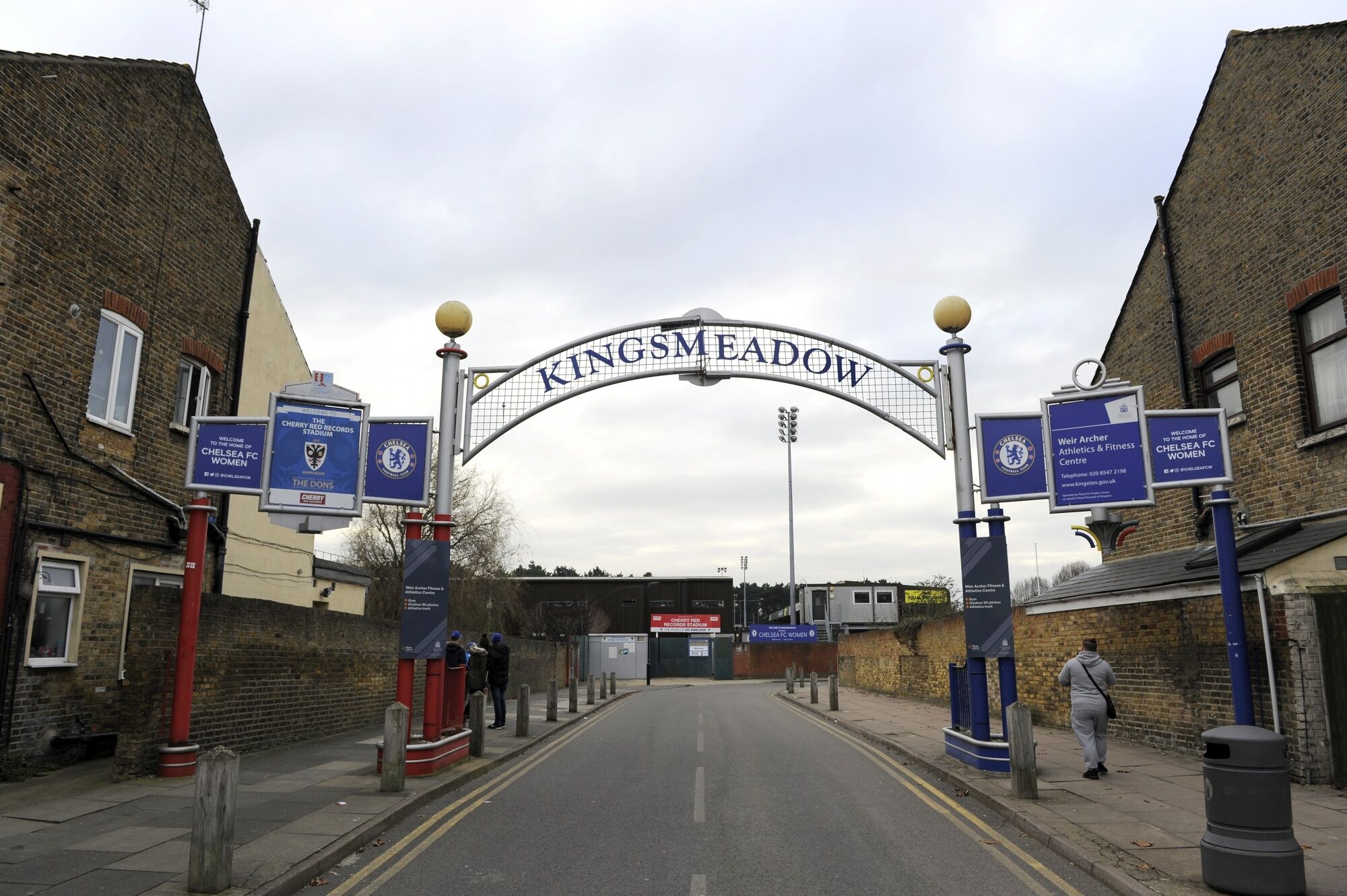 Monday's Football League transfer deadline day saw three more young recruits join the club – Brentford forward Marcus Forss (20) and Brighton midfielder Max Sanders (20) on-loan and Rochdale's Ryan Delaney (22) until January.
However, at times against Wycombe on Saturday, Wally's young guns looked as if they were missing the on-field experience of the likes of James Hanson or the dressing room nous of Tom Soares with both over 30s released in the summer.
Something Downes refutes: "I'm not the sort who will be bringing in lots of older players just for a quick-fix.
"I know the people involved in this club don't want to go that way.
"We want to bring players through. That's what we're about and if there are some tough times along the way, then so be it.
"This club was born out of tough times but as long as you can see young players coming through who want to play for the club, then we'll be going into the new stadium with a vibrant team."
READ MORE: AFC Wimbledon provide summer to remember for Mitcham youngsters
It's hard for Downes or anyone connected to the club to understate the importance of AFC Wimbledon's return to their spiritual home of Plough Lane, 28-years after first leaving it.
Since then the club have had more turmoil and upheaval than most, including at one point their very identity, let alone their entire existence being under threat.
Although the majority of the media attention will be focused on the history surrounding their game at Milton Keynes this weekend, it is even more important to focus on their future.
Because it is ultimately one that has been built on solid foundations, through an enormous amount of hard-work and with a very clear direction and footballing philosophy in mind.