5 min
Shortly after I arrived at Silver Jubilee Park, I was greeted by smiles and laughter, immediately feeling the camaraderie that football brings to many young footballers.
But this is Hendon and the buoyant mood is even more pertinent for a football club that are longstanding role-models in encouraging youngsters to open up about mental health issues.
Since June 2017, the club's initiatives have been striving to help young people lead a healthy well-being lifestyle and I felt fortunate to be in the presence of this close-knit community.
As soon as you arrive, it is hard to ignore the moving wall art that greets the entrance, and it's just one of the reasons why the club's community work has recently been recognised by none other than the Duke of Cambridge.
Another poignant touch, adjacent to the pitch, was the greenery signposted 'Omar's Garden, in recognition of Richard Hay and his team'.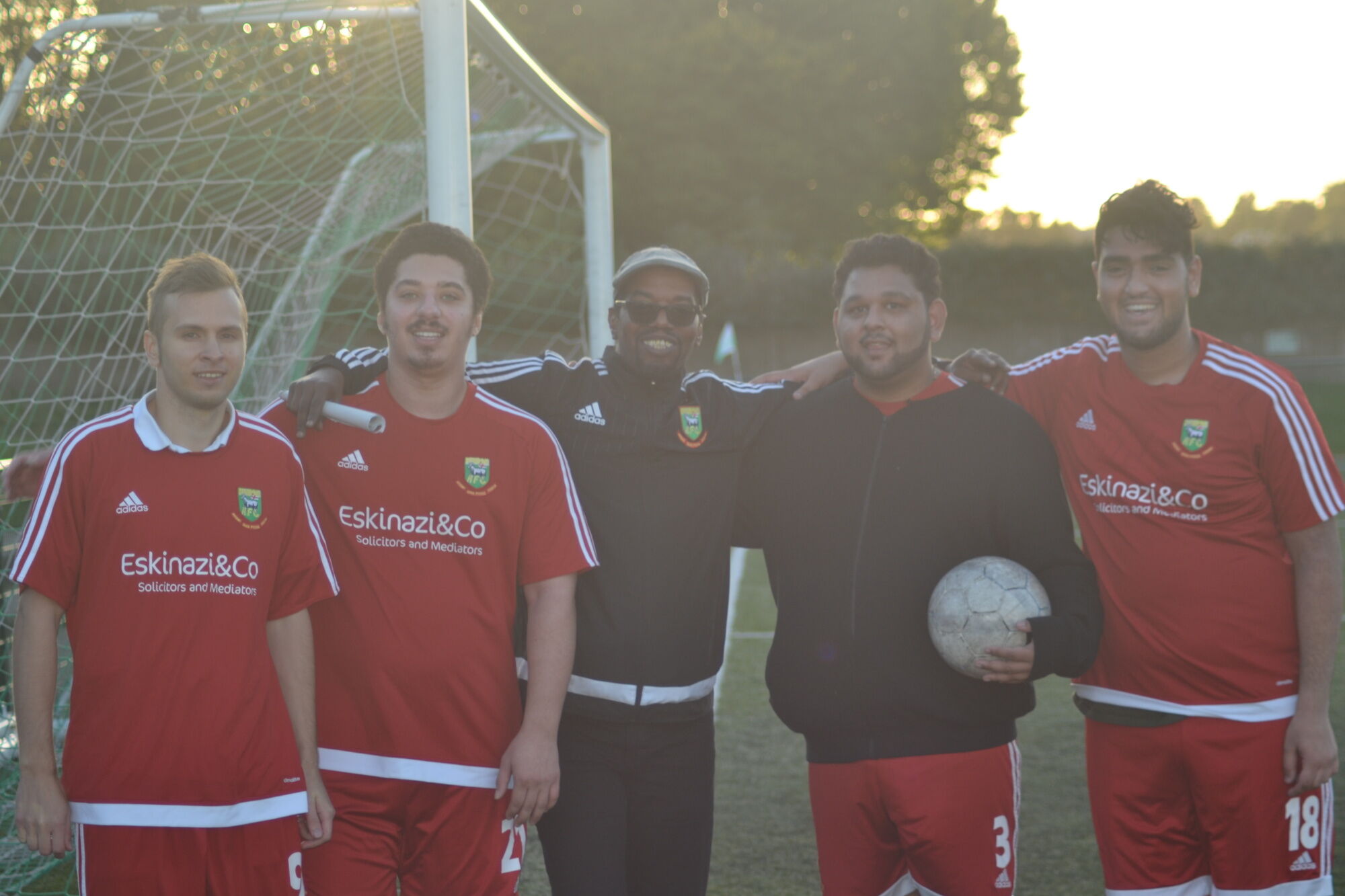 Speaking to Sharon, Omar's mother, this garden was made as a thank you to the support worker who began the venture, helping her son through some dark times.
"Omar made a donation to the club as a thank you gift for all the help he received. For him to put money aside took a long time," Sharon said. "He wanted [a card] to say 'we are giving it to you'
However, once Omar donated the money the story went viral, resulting in a number of other donations with the result eventually being a lasting tribute that other people struggling with mental health can hopefully enjoy.
The garden was made, by personal request, in honour of Hay, the coach who 'puts his heart and soul into the boys'.
READ MORE:Hendon FC initiative aiming to fight mental health issues one goal at a time
"Hendon approached us and said they would like to do something special and would like Omar to be the one that chooses," Sharon explained.
"They decided they would build a garden for people who have difficulties in getting out and wanted to call it 'Omar's Garden'
"For him to be instrumental in starting the garden means that for the first time my son has something close to heart that is outside of his home."
As I spoke to Sharon, I could feel her delight. A rare moment in a sporting community where real, genuine kindness has resulted in a beautiful and permanent marker for all to see.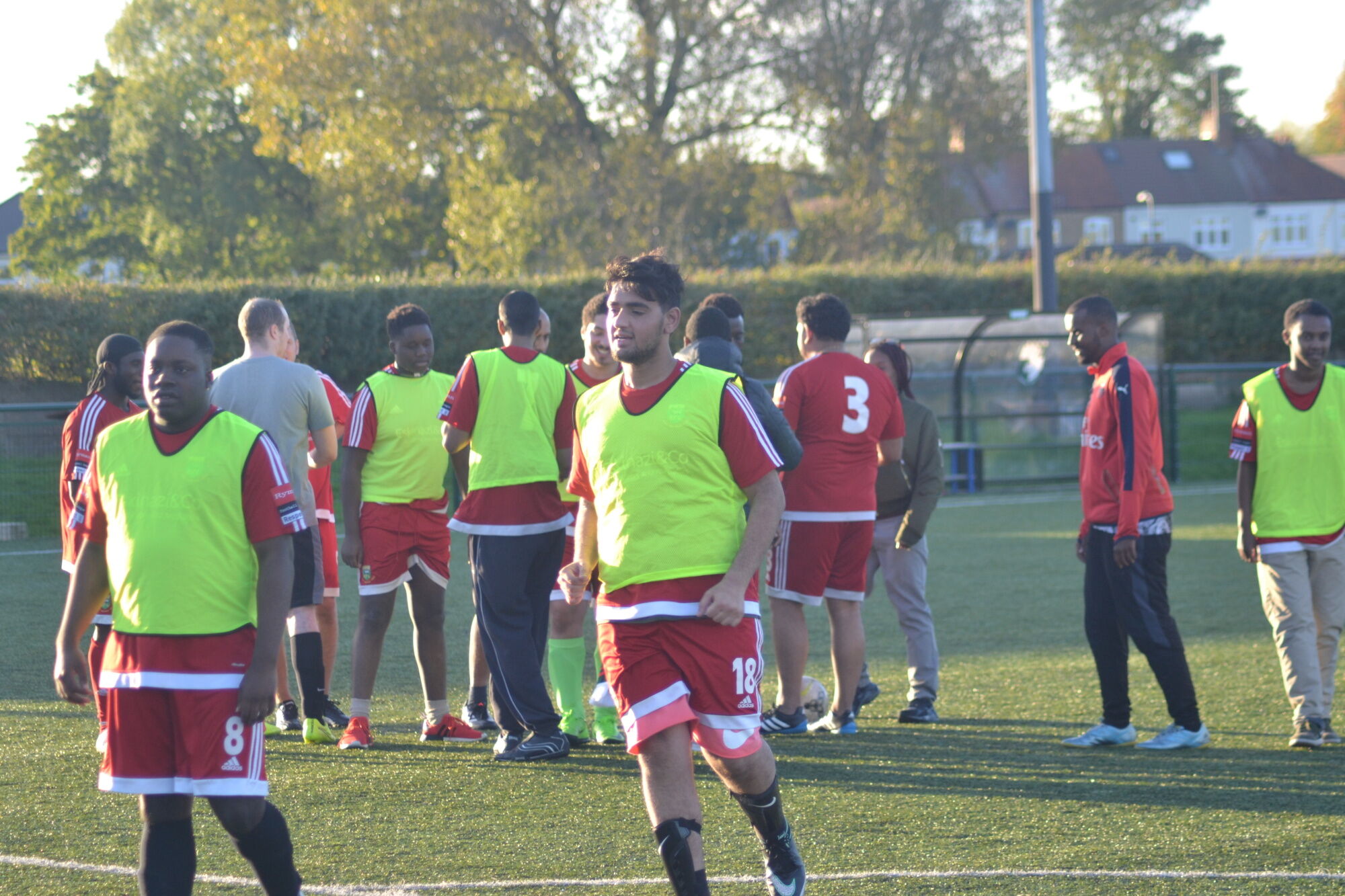 "There was an official opening day and for Omar it felt as though for once in his life he'd done something of substance," Sharon said.
"For me, his self-esteem and everything about him has changed as a result of coming to this club and the garden.
"Coming here and receiving that love has seen him transform from not wanting to come off the sofa and no motivation into a young man with his effervescence returned."
READ MORE:Hendon FC's community team receives Cadbury's kit accolade

The scale of change in the health of many young people could be noted in the passionate voice of not just Sharon but also Maria, mother of Jason.
Jason is another young footballer in Hendon's community team who has been personally affected by mental health issues.
And having recently had the privilege of meeting Prince William, he told me of his gratitude.
He said: "I feel very fortunate because in 2017 I came here when my mindset was different. I wasn't well in terms of my mental health.
"But everyone welcomed me and then for someone like the Duke to come here, I feel so blessed."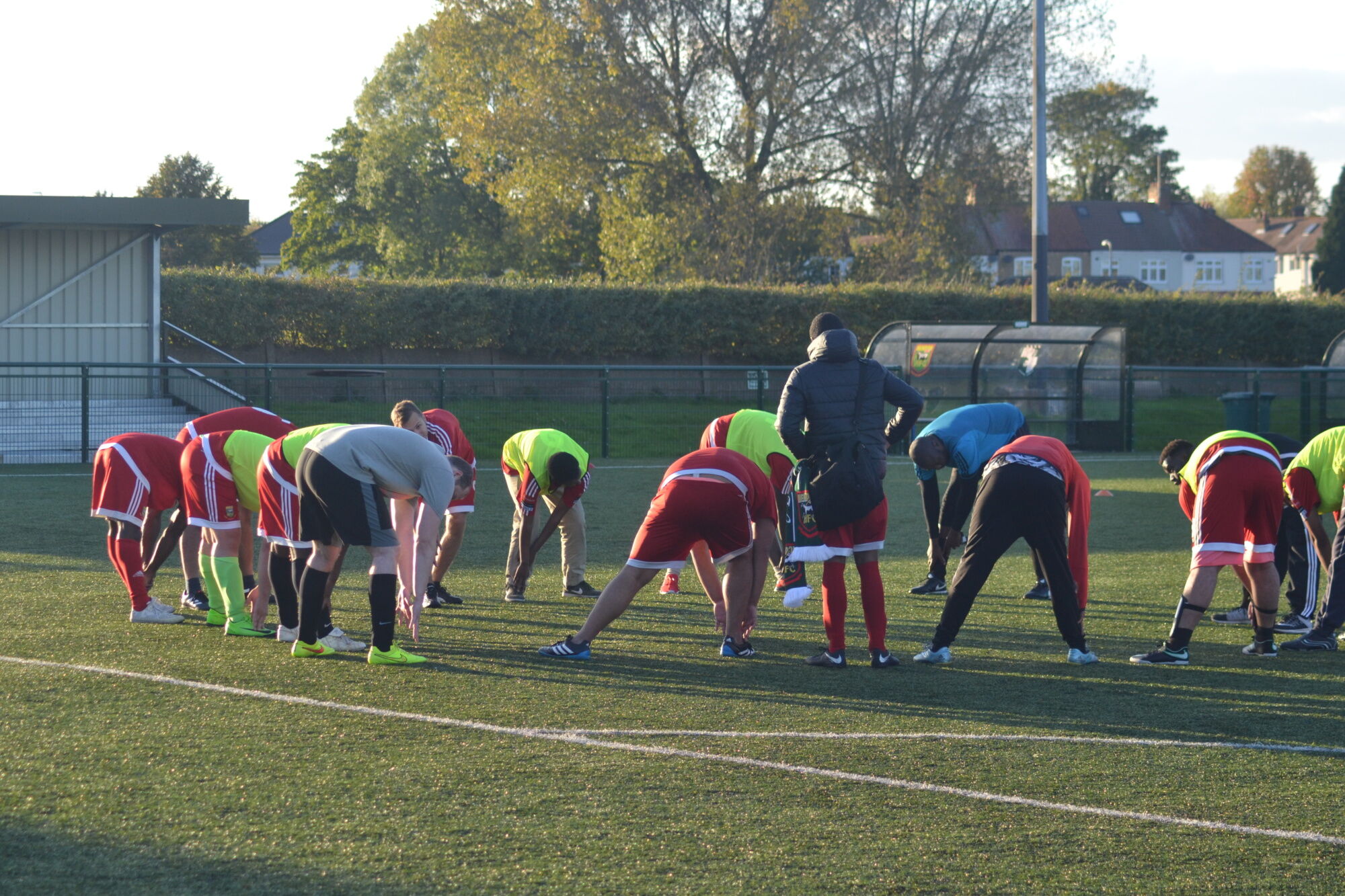 His mother spoke emotionally about the impact of football on Jason's wellbeing – from someone who led a sheltered introverted life to displaying confidence while with the rest of his teammates.
"When he's at home he is quiet, spending more time listening to music, spending time in his bedroom," Maria said.
"When he's here he talks to everyone – I was surprised. He has a confidence now talking to people, before he could never talk to anyone. He couldn't even look people in their eyes.
"He was low when he started but he changed as time passed by. After two and a half years, Jason has completely changed. Nobody will say he is ill. He has been ill, but you cannot tell."
Her words spoke volumes about the work of Hendon Football Club, but no compliment could possibly encapsulate a more wonderful narrative than when Maria looked up with tear-filled eyes to say:
"Medication did change my son, but this club has changed my son more."
The Hendon Football group started late June 2017 and runs every week on a Thursday afternoon from 3:30pm to 5:30pm.
In the UK, Samaritans can be contacted on 116 123.