2 min
Hendon Football Club's mental health initiative has gained further recognition after being selected as winners of a Cadbury's competition.
The semi-professional club, based in Kingsbury, take a proactive approach in sourcing ways to combat mental health illnesses with a community football team set up in June 2017 to help support vulnerable young men across Brent.
And the highly acclaimed programme, which meets every Thursday afternoon, have now been given new football kits after being chosen by Cadbury competition winner Puja Patel to be her recipient of choice for the award.
The new kits, along with plenty of Cadbury's chocolate, was presented to the team by former Fulham, Wigan Athletic and Hull City player Jimmy Bullard.
On donating her prize to the club, Puja Patel of North-West London said "It's a lovely surprise to win something and then give it to people who really need it.
"I wanted to give it to under-privileged people, and now it's all materialised".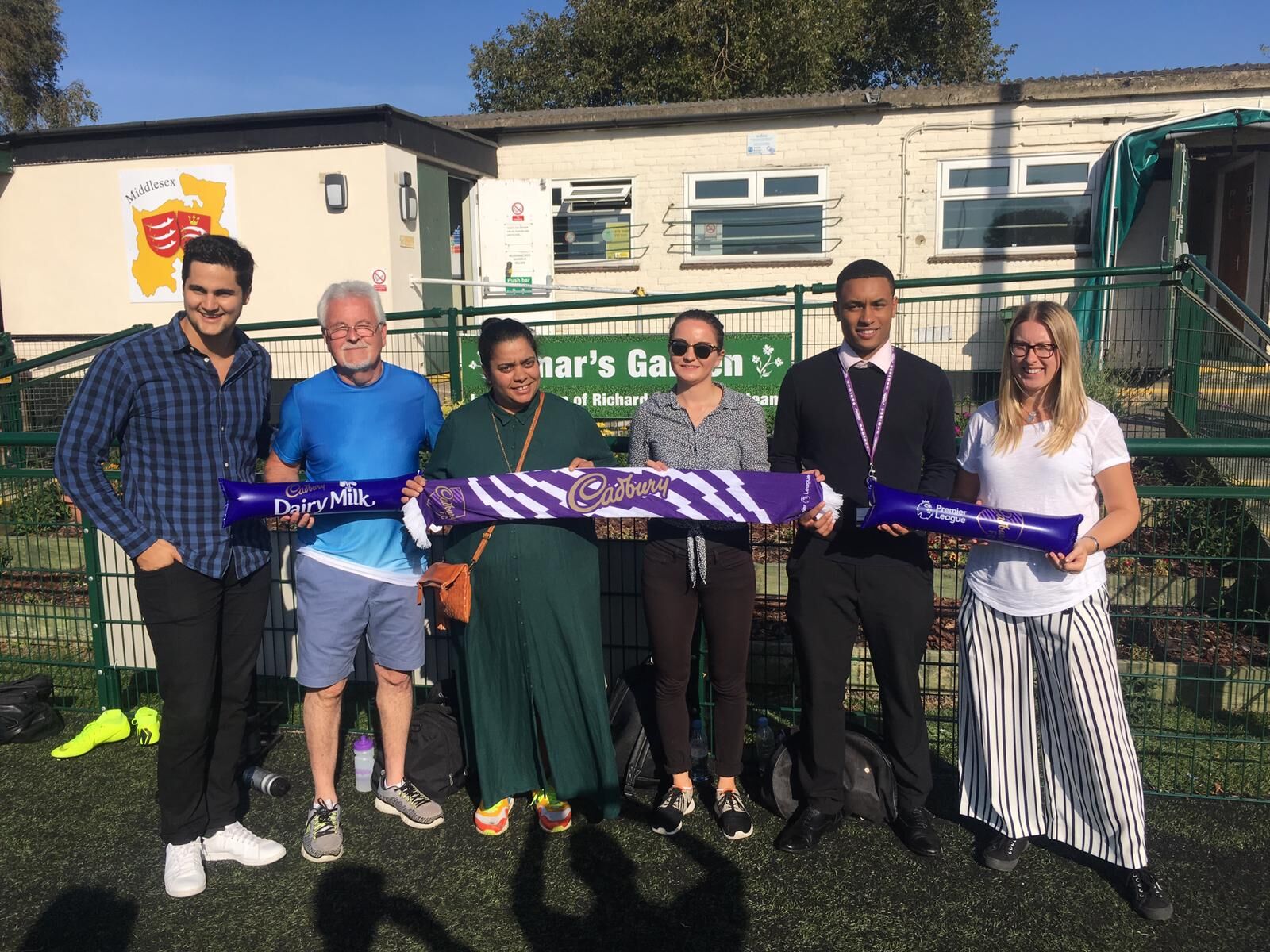 With the high-spirited personality of Bullard engaging in a match with the team, there was also appreciation for the role Silver Jubilee Park, Hendon's ground, plays in providing a safe place for mental health issues to be cast aside.
Robert Morris, who owns the stadium and is also vice-president and community officer at Hendon FC, feels the club's work in the community over the past five years sets them apart from others.
"To have the outreach programme for the community has made a huge difference and the football has almost become secondary to the projects," Morris said.
READ MORE:Hendon FC initiative aiming to fight mental health issues one goal at a time
"Mental health is so prevalent in society. It doesn't discriminate. Whether you are a footballer in non-league or an athlete, you can be affected.
"It's really important that we are all there for everyone in our community, supporting each other and looking after each other as best we can. If we can do it here, other clubs can do it."
Other projects have seen the club open a community garden, stand out as a dementia-friendly club and organise food bank donations.
Its continued good work also recently saw Prince William visit as the Royal continues his own mission of raising awareness on mental health issues.
The Hendon Football group started late June 2017 and runs every week on a Thursday afternoon from 3:30pm to 5:30pm.
In the UK, Samaritans can be contacted on 116 123.