2 min
Mayor of London Sadiq Khan has backed Millwall Football Club's community efforts after a visit to The Den.
Khan witnessed the work of Millwall Community Trust in supporting local children and young people and took part in sports activities as well as a Q&A session with children on half-term activities at the club.
Speaking at the ground, Mayor Sadiq Khan said: "I welcome wholeheartedly what Millwall are doing here for young people.
"I'm so pleased to be supporting this initiative from Millwall Community Trust, with the club doing huge amounts.
READ MORE:Millwall help Bermondsey youngsters to become winners off the pitch
"We have to invest in young people and give them constructive things to do – over the last nine years, we've seen youth centres close down across London, youth workers lose their jobs, and young people left to hang around street corners without a great deal to do, which isn't good enough.
"That is why I'm really pleased to visit Millwall and see for myself how they are invested in young people and support the good work the club are doing."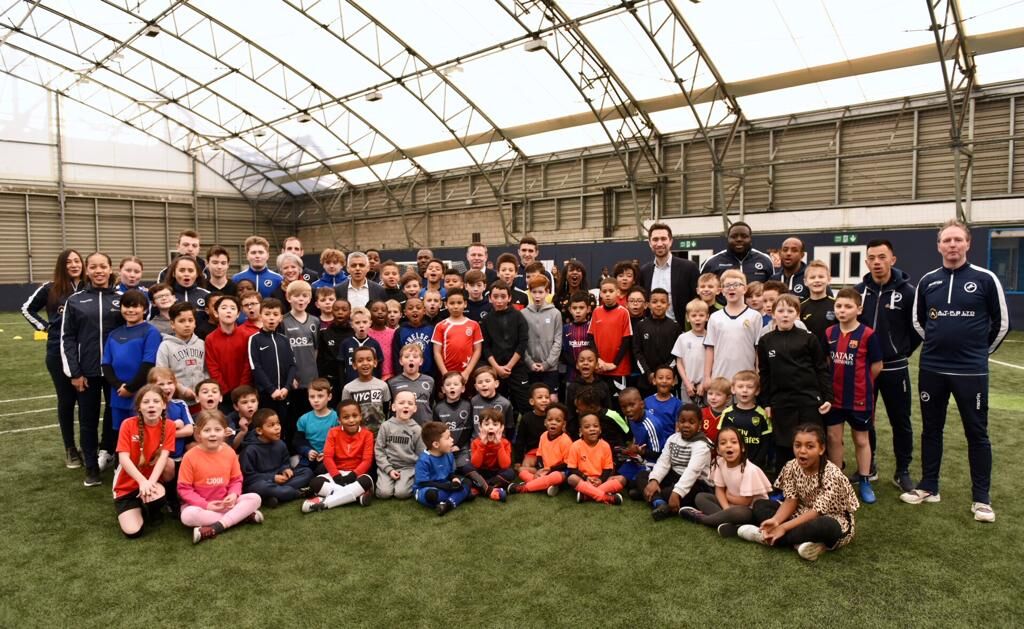 Lions Chief Executive Steve Kavanagh added: "[Initiatives such as these] are happening day-in, day-out here. It's important that our politicians understand this, and look to use and engage in this and work with us.
"I've said to the Mayor that they need to use football. To have that vital backing and funding can enable us to find a different way of dealing with the issues that he has on his plate, and he can then understand what we're doing and deliver it.
"Football is a fantastic engagement tool. Once you engage people, having hooked them in with football, then you can start to deliver change.
"Provided we work together , then our communities can change, be educated and can grow."
READ MORE: This 'Typical Millwall' tag has to stop