5 min
While media attention should have focused solely on Millwall's FA Cup Fourth Round heroics on the pitch, sadly once again all the talk was about unsavoury events that took place off it.

Repeatedly the phrase 'Typical Millwall' was uttered as pre-match violence between the Lions and Everton supporters, as well as racist chanting from the home end, was filmed and posted across social media.

Let's make one thing clear – neither issue is taken lightly by Millwall Football Club and the majority of their supporters.

However, as too often is the case following big games involving the club, the actions of a minority of idiots are letting the entire fanbase down.

Those that regularly attend games at The Den know this sort of behaviour would not happen on a normal match day and the actions of these individuals shouldn't affect the good work Millwall and their ordinary, decent supporters do.

But unfortunately it does….

It is quickly forgotten Millwall won the EFL's Family Club of the Year Award in 2017; has an extensive outreach programme (through the Millwall Community Trust) as well as have Hall of Fame status for the 'Show Racism the Red Card' initiative.

Then there is Millwall for All, a charity aiming to encourage participation in sport for all backgrounds and age groups.

And when Margaret Mizen MBE's 16-year-old son Jimmy was murdered back in 2008, it was Millwall Football Club and their supporters who rallied around her and continue to fundraise in his memory to this day.
Last summer the Millwall Supporters Club raised funds to repair an ambulance damaged during England's World Cup celebrations – it wasn't an incident involving Millwall supporters, but the group stepped up as it occurred in Southwark.

There's dozens of individual acts of kindness and generosity too – Jamie Pearce raising money for a young West Ham United fan with neuroblastoma while another group of supporters raised almost £1,500 for boxer Charlie Wynn after an injury left him hospitalised for months.

While the club have stated anyone identified in these incidents will be banned for life, Millwall chief executive Steve Kavanagh's comments 'this isn't just a Millwall thing' also have to be taken seriously, and not seen as a crude attempt at deflection.

Speaking on BBC Radio 5 Live, Kavanagh called for 'united education' and said: "Let's face it, our society is having a bit of a rough time at the moment and people are having a go at each other about various different things.
"It's an issue that is out there in society. We will take responsibility for our guys but as Millwall Football Club, we can't be responsible for educating the whole of south east London.
"Let's find a way to try and work together to find different solutions to get this education piece across."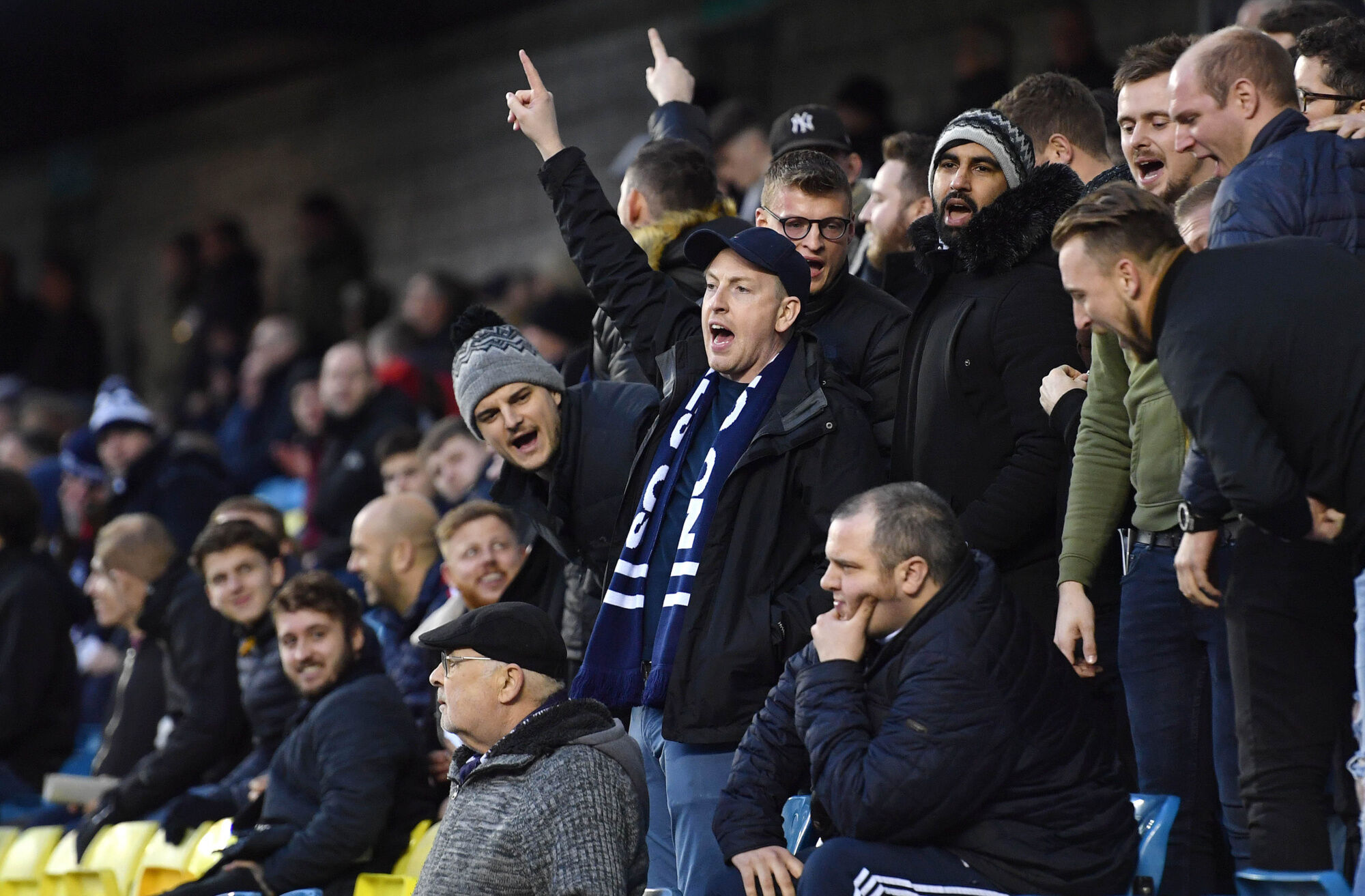 Also speaking to BBC Radio 5 live, Kick It Out's Troy Townsend added: "The small minority is carrying a very loud voice through football and it's something the game needs to stand up and tackle. Then hopefully it will have an impact on society as well."

The issues require wide-spread, long-term, sustainable solutions and a thought-out process across numerous authorities – not a knee-jerk reaction or the aforementioned 'Typical Millwall' responses which large sections of the media appear to revel in.

Indeed, the majority of ordinary, decent fans are understandably unhappy with the unfair media coverage the club continues to receive as well as being tarnished as a result of the actions of a few.

The reaction of a lot of media is to fixate on Millwall alone rather than other clubs and their similar issues or the widespread task in hand.

Ironically, it's the very same media which only a few months ago were called out by Manchester City and England star Raheem Sterling for the racist representations of young black footballers.

Armed with their 'Typical Millwall' responses, the Lions are naturally easy targets to fill column inches with both the club and supporters knowing there is no room for error.

Make no mistake both are up to the challenges they face.

The club have already announced a focus group for anti-discrimination working alongside the Football Supporters' Federation (FSF) while there will also be an increase in matchday stewards and policing.

Millwall have also taken the unprecedented step of closing a small section of the East Upper block where the racist chanting came from.

On the focus group, Anwar Uddin from the FSF's 'Fans for Diversity' campaign said: "The FSF and Millwall have been in discussion for some time about arranging a focus group where the issue of anti-discrimination, and the club's initiatives surrounding it, will be debated.

"These incidents bring into sharp focus the need for supporters and clubs to work together to combat racism and we look forward to doing this with Millwall to prioritise new initiatives at the club."

We, as fans and a club, appreciate and understand there is an issue that needs to be addressed but it is essential the footballing community, and society as a whole, coming together to help solve these issues.

Accusatory figures, knee-jerk reactions and 'typical' responses need not apply because we are all, as a society, culpable.