6 min
Ownership controversy, relegation and a global pandemic – Charlton Athletic's 2019/20 campaign will live long in the memory as one of the most tumultuous in the club's history.
Now one lifelong Charlton fan, Jen Offord, has tried to make sense of it all in a new book called 'The Year of the Robin: Watching It All Go Wrong for Charlton Athletic and the World.'
And while it charts the club's struggles via exclusive interviews with the likes of Alan Curbishley, Lee Bowyer, Lyle Taylor and Marvin Sordell, Offord's unique perspective provides a distinctively personal feel as the importance of the club to ordinary fans is explored.
"The original intention was to chart the course of the season from a fan's perspective, and the experiences of myself and fellow season ticket holders to capture the family aspect of supporting a football club, as family is an integral part of my own relationship with Charlton," Offord told London Football Scene.
It sees discussions around mental health, racism, inclusivity and unexpected pregnancies all play out amidst the backdrop of the highs and (increasingly) lows of Charlton's season with expert insight also provided by members from the Proud Valiants & Charlton Invicta, Kick it Out and CAST (Charlton Athletic Supporter's Trust).
These conversations add a particular depth of knowledge and empathy to 'The Year of the Robin', helping it go beyond only knowing what a particular group stands for and does.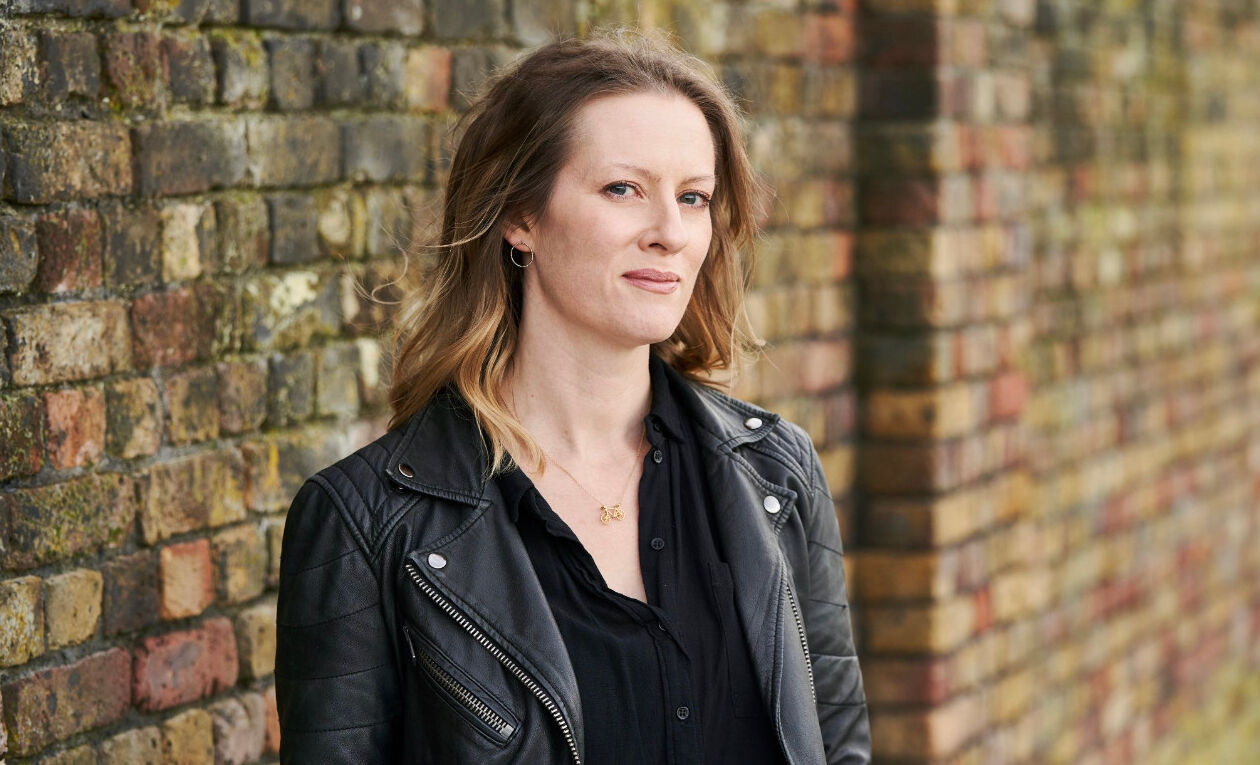 "I felt moved when I spoke to Gary Ginnaw from Charlton Invicta (Charlton's LGBT+ team) about how much energy it took someone to hide who they truly were," Offord added.
"Another interesting chapter was when I chatted to Richard Wiseman of CAST and Alan Davies of C.A.R.D (Campaign Against Roland Duchatelet).
"Each shows why we care so much about football, and their reasoning for being compelled to take drastic action whatever their situation."
READ MORE: Charlton Athletic 2019/20 Season Review: Uncertainty on and off the pitch ultimately led to relegation
The interviews with former players Taylor and Sordell also provide a fascinating insight on how a footballers' lifestyle can impact mental health with value placed on a player's performance on the pitch rather than their characteristics as people.
When asked what she hoped readers would take away from the player interviews, Offord said: "I've always thought it was a lazy rhetoric, that footballers are lazy and stupid, footballers are not required to have read the complete works of Shakespeare, it's irrelevant to hold them up to certain standards.
"I want people to interrogate their thoughts before they release tirades at players, and ask themselves whether it is reasonable.
"I think there's a nicer way to be a fan and I think there is a nicer way to view other people."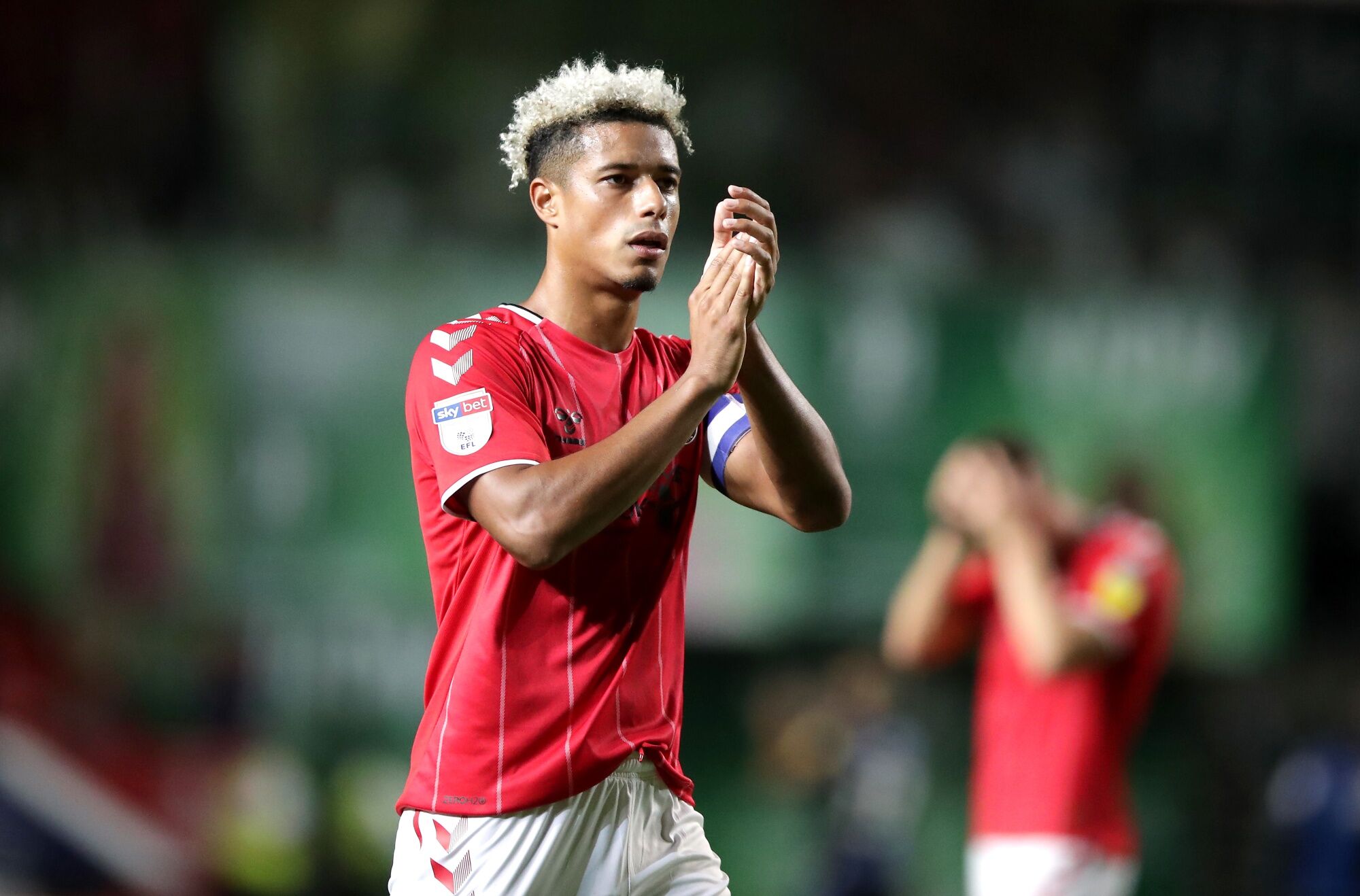 Top scorer Taylor's refusal to sign a short-term extension or play again for the club on the resumption of the Championship season following the coronavirus break is also expertly addressed by both the player and author.
Like many fans, Offord had a negative view of Taylor but the book draws on her journalistic experience to provide an unbiased viewpoint previously unseen before.
"For me Lyle Taylor was one of the most interesting interviews as he was not what I expected him to be at all," admitted Offord.
READ MORE: Charlton Athletic legend Paul Mortimer: "Racism today is far more implicit and subtle"
"I thought his behaviour was unforgivable but when I spoke to him, I felt he gave a really good account of himself, and I found what he said really hard to argue with.
"We live in such a polarised society but if you can have a conversation with someone you'll find that maybe you're not as far apart as you thought you were."
Giving birth to her daughter, Lyra, during the 2019/20 season sees Offord delve deeper into some of the wider issues that the game faces.
With Lyra being mixed race, Offord goes on to examine what her daughter's experiences of attending football matches as a woman in the future could look like, concluding more still needs to be done to tackle discrimination.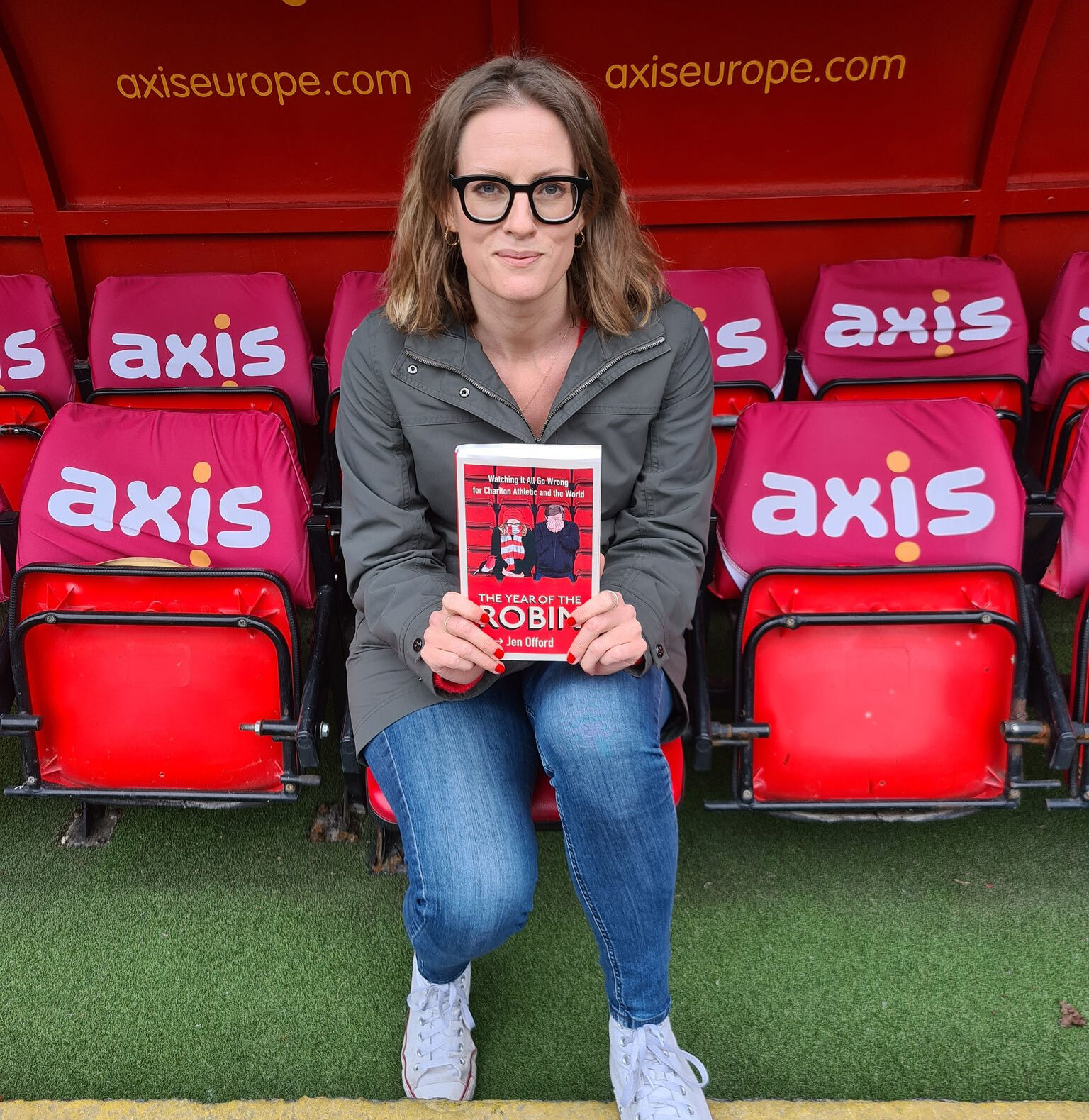 "If the action taken to combat discrimination is something like telling everyone else to be off Twitter for a day in the name of equality, what is that going to achieve?," Offord said.
"I don't think the sanctions that players and fans receive for discriminatory behaviour are strong enough, I don't think we listen to people who experience racism, homophobia or mysogyny.
"We're always trying to find an excuse as to why things aren't as they (the people discriminated against) say they are: there is so much value in listening to people and understanding their point of view.
"I'm bored of hearing excuses for bad behaviour and there isn't room for it in the game.
READ MORE: Charlton Athletic leading the way against Homophobia – but football still needs to do more
"I want my daughter to feel she can go to a football match as a woman of mixed heritage and feel it is a safe and friendly place for her, where she will be welcomed by other fans and welcomed by the club.
"I want her to support a team with a bit of character. I want her to see the value of what people around the club do, not just the results."
All in all 'The Year of the Robin' is one of the most comprehensive depictions of Charlton Athletic in recent years, a deeply revealing read which any fan will come away from with a catharsis sense as they come to terms with what went on behind-the-scenes and what makes the club so special.
'The Year of the Robin' is available to purchase from Waterstones, Amazon and all other good bookshops.