4 min
Charlton Athletic legend Paul Mortimer believes more needs to be done in the fight against online racism after leading Saturday's annual 'Red, White and Black Day' parade.
Over 300 people from the local community united to walk from Charlton station to The Valley under the banner of 'All Different, All Together, All Charlton' to celebrate diversity and inclusion ahead of the League One game against Lincoln City.
The initiative, run between the club and Charlton Athletic Community Trust (CACT), has been an important fixture in the Addicks' calendar for over 25 years.
And while it may have been born out of a period which saw a huge amount of overt racism and right-wing activity at football matches, Mortimer feels the issue remains prevalent – albeit in different guises.
"A lot of it has moved on to social media, where nameless and faceless people can say what they want, and the social media platform owners don't do enough to really challenge it," Paul Mortimer exclusively told London Football Scene.
"Unfortunately there are certain other aspects coming back too, the odd incidents in stadiums where people and players are being verbally abused.
"But apart from on social media, I would say the abuse people get nowadays is far more implicit, covert and subtle."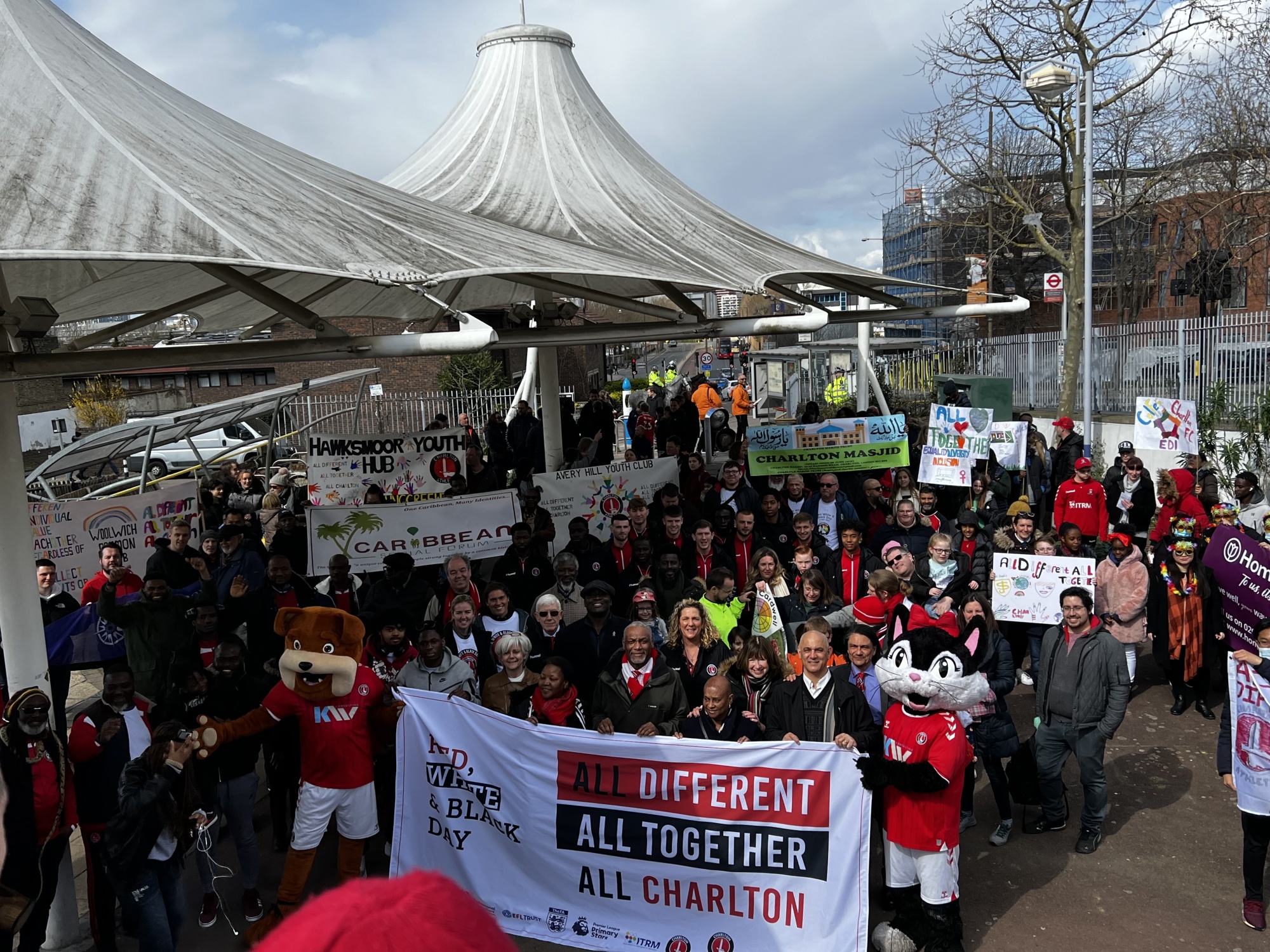 Mortimer's playing career spanned the 1980s and 1990s when racist abuse towards black players was far more commonplace, with his experiences leading the 53-year-old to become a prominent anti-racism activist and campaigner.
Working with organisations such as 'Show Racism the Red Card', Mortimer is a qualified person-centred counsellor who works with young black players as well as being Patron of LGBTQI+ supporters group Proud Valiants.
"After my career fizzled out, I didn't intend to come back into football," Mortimer explained.
"But throughout my time in the game I'd always been a campaigner, and what really captured my imagination was the emotional and mental aspect and impact of how football had treated black men such as myself as well as other black and ethnic minority players.
"That's what prompted me to become a counsellor. I felt my role was to go out and learn about this emotional aspect, and to come back and give back by counselling young black players."
READ MORE: Charlton Athletic's National Citizen Service challenges youngsters to come out of their comfort zone
Mortimer also highlighted the importance of clubs having events such as 'Red, White and Black Day' in order to engage with local communities and continue to raise awareness of social issues.
"Clubs have to be reflective of the community, they have to go into the community and bond with it," Mortimer added.
"It's about getting the community to come in and embrace all aspects of the club and this is a fantastic day ('Red, White and Black Day').
"Charlton lead the way with this sort of initiative and I hope other clubs look at them and adapt what they do."
On the continued success of 'Red, White and Black Day', Dr Michael Seeraj, CACT and Charlton's Head of Equality, Diversity & Inclusion, said: "This partnership has grown significantly over the years, and we now have people of different ethnic, religious and LGBT groups coming together yearly to celebrate diversity in the community.
"We're getting bigger and stronger, society's changing, football's changing, and a much bigger equality agenda is being embraced, – we can only go from strength to strength."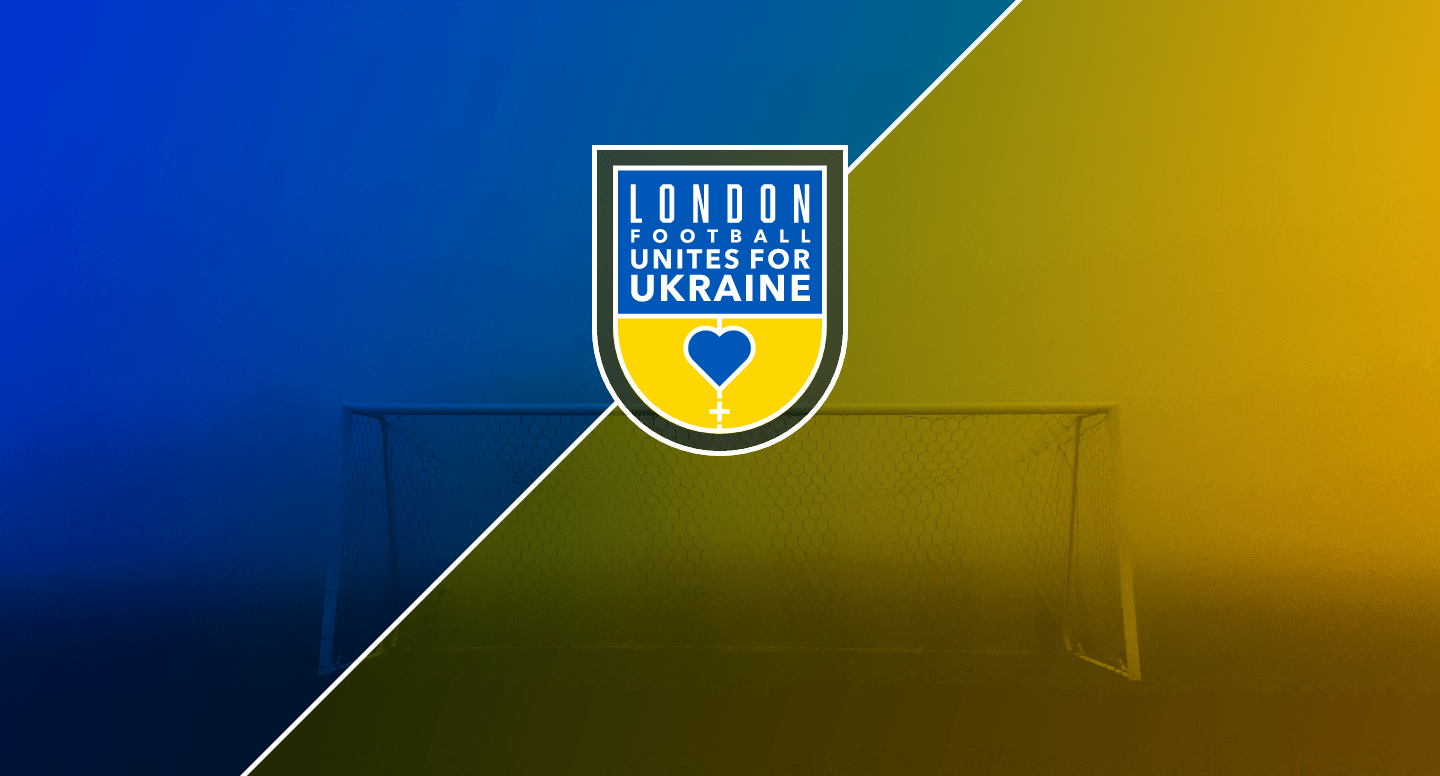 'LONDON FOOTBALL UNITES FOR UKRAINE'
Liaising with the UK Ukrainian Sports Supporters Club (UKUSSC) and the Association of Ukrainians in Great Britain (AUGB), London Football Scene has launched 'London Football Unites for Ukraine' – a fundraising campaign to provide as much relief to those in need.
We are urging all the Capital's clubs, players and fans to raise as much money as possible for British-Ukrainian Aid (registered charity No. 1164472).
Please visit our JustGiving Page to give as much as you can and look out for more events and fundraising activities over the coming few weeks.
London Football Unites for Ukraine: www.justgiving.com/fundraising/londonfootballunitesforukraine