4 min
Although the last few years have arguably been the most challenging in Walthamstow FC's 63-year history, they have also perversely been the most successful.
Like many non-league sides, The Stags were badly affected by the cancellation of their league due to the coronavirus pandemic, being denied promotion from the Essex Senior League.
However, the side have come back stronger than ever this term – beginning the campaign with nine wins in all competitions by September, scoring 27 goals (including 5-0, 5-2 and 4-1 victories) and picking up six clean sheets along the way.
From there, they never looked back and claimed their first league title in 37 years last month with games to spare.
"It's been a good season, obviously winning the league is great," Communications Manager Andrzej Perkins exclusively told London Football Scene.
"We've been up there in the top one, two and three places over the past three seasons, finishing third before having two seasons cut short by Covid when we were on course for promotion or to win the league.
"It was so frustrating, especially last season as we only played about ten or eleven games before it was curtailed again, but I guess there's nothing you can do about that."
Striker Jason Hallet has been integral to Walthamstow's success this season, bagging 22 goals in 35 apparences across all competitions.
He's been well supported by the likes of Yemi Adelani, Charlie Cole, Callum Ibe and Connor Scully who have all chipped in with at least 10 goals each while defensively they have also been impressive, claiming 20 clean sheets.
Key 1-0 victories over rivals Redbrige and Enfield Town have helped see Walthamstow achieve promotion under the watchful eye of joint-managers John Mackie and Terry Spillane.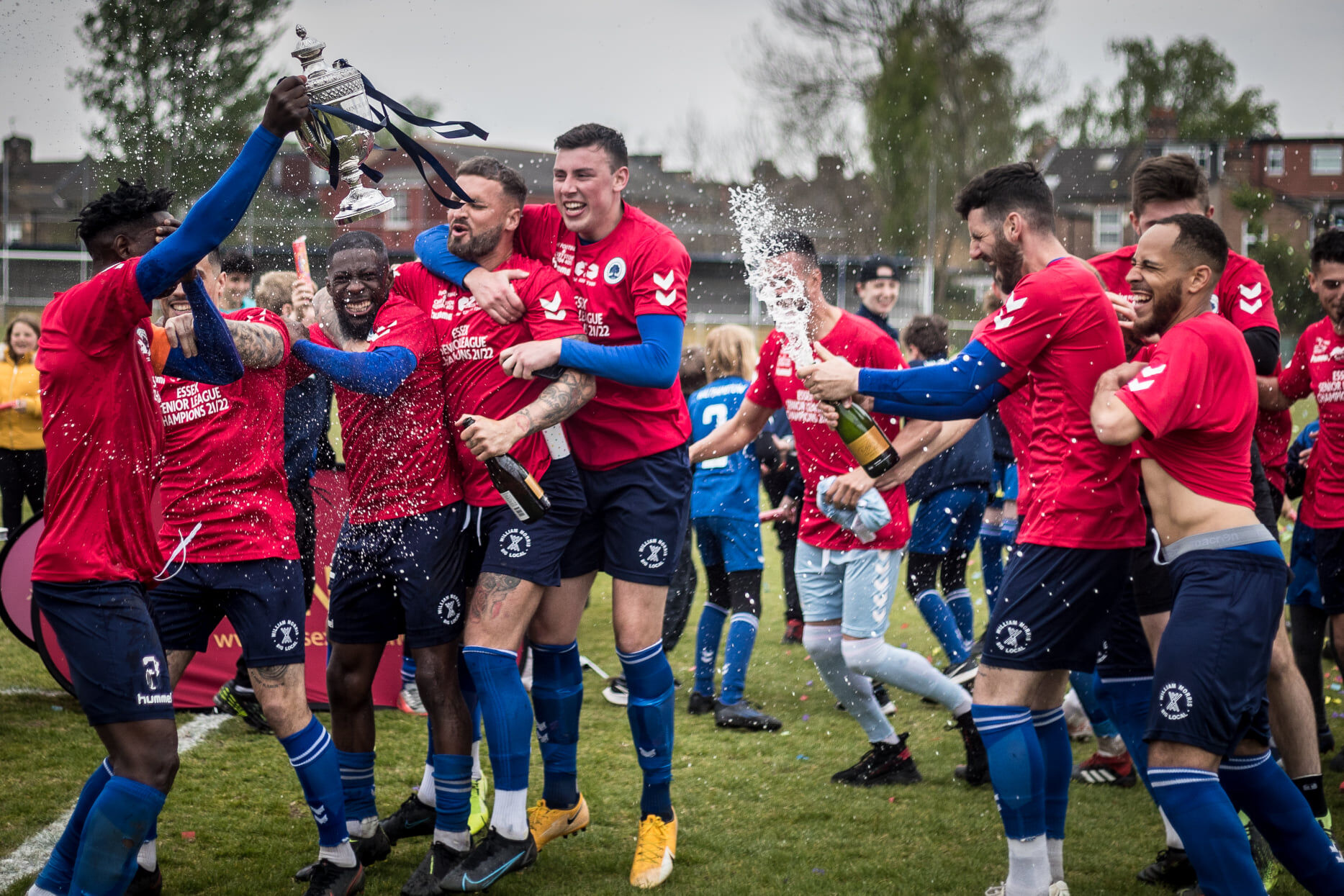 After experiencing two years of instability due to Covid, Perkins believes the key to this season's triumph has very much been down to stability.
"Having a settled squad has been really important," Perkins said. "We've had players from the youth team who've played a game or two here or there but overall there's been about 20 players that have played most of the games over the course of the season.
"It's no surprise the teams who use the fewest players are the ones with the most points – it's about keeping that consistency.
"From a tactical perspective we have been very solid at the back while at the other end the goals have been spread out across the side.
"We've been winning games 1-0, 2-0, 2-1 as well – being really solid and organised with experienced players has been key."
READ MORE: Sporting Bengal United – the non-league side inspiring Asian footballers for over 25 years
This season's on-the-field success has seen a welcome boost in attendances – although Walthamstow's focus on their local community during coronavirus has also struck a long-lasting chord.
"Being a non-league team we were allowed up to 300 supporters during lockdowns so we saw a lot of people paying us a matchday visit who would normally go and watch a Football League team or maybe didn't even know we existed beforehand," explained Perkins.
"It became a big focus to stay local, support local businesses and just get the local community involved and we're happy we've been able to sustain that.
"At the start of last season we were averaging 100-150 whereas now we're averaging about 300-400 which is almost unheard of in our league."
And with Walthamstow increasing their youth teams as part of their community focus, there's no doubt the club will continue to flourish as they embark on their Isthmian League Division One North adventure next season.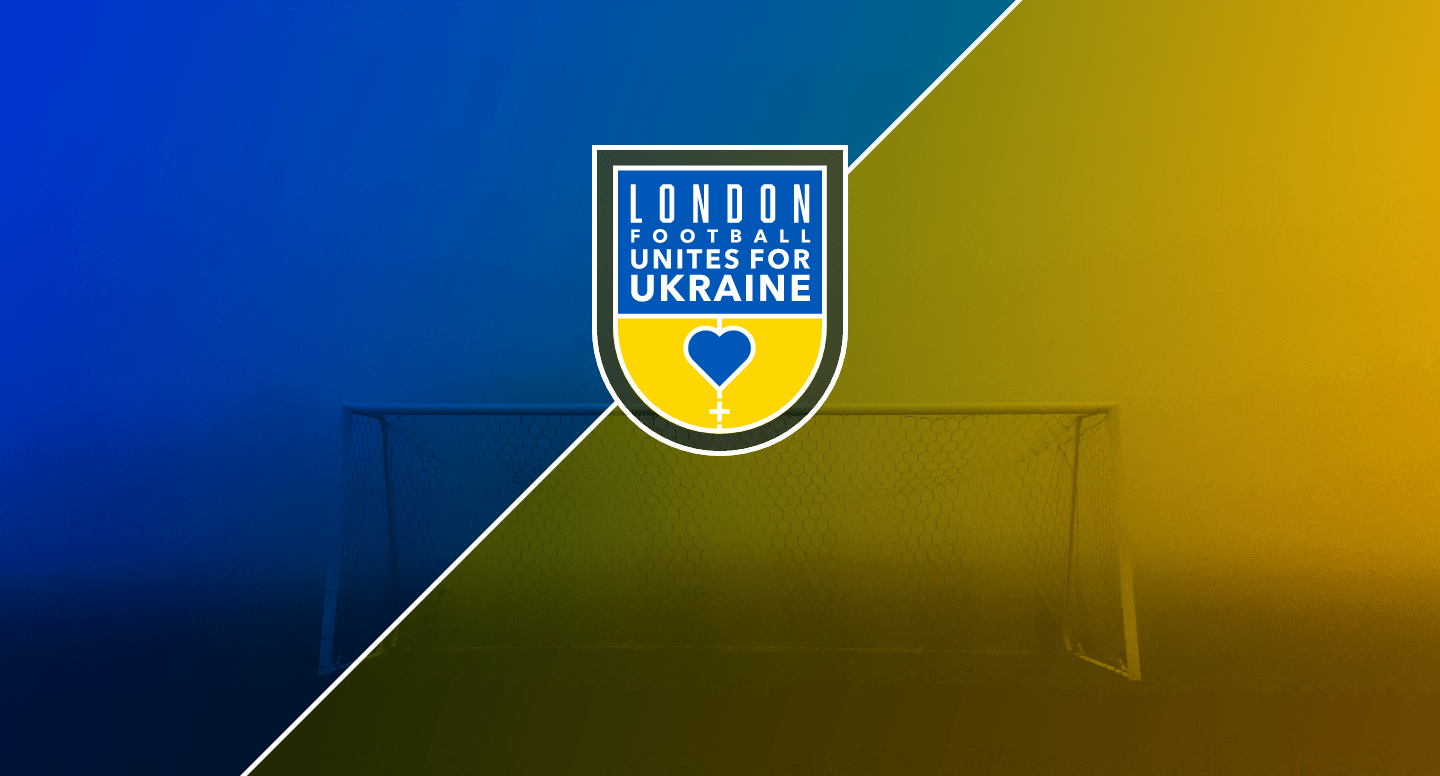 'LONDON FOOTBALL UNITES FOR UKRAINE'
Liaising with the UK Ukrainian Sports Supporters Club (UKUSSC) and the Association of Ukrainians in Great Britain (AUGB), London Football Scene has launched 'London Football Unites for Ukraine' – a fundraising campaign to provide as much relief to those in need.
We are urging all the Capital's clubs, players and fans to raise as much money as possible for British-Ukrainian Aid (registered charity No. 1164472).
Please visit our JustGiving Page to give as much as you can and look out for more events and fundraising activities over the coming few weeks.
London Football Unites for Ukraine: www.justgiving.com/fundraising/londonfootballunitesforukraine