5 min
As Elliott Rae, QPR fan and founder of Music.Football.Fatherhood (MFF), looked out over the Kiyan Prince Foundation Stadium pitch from the Ellerslie Road stand he couldn't help but feel what was unfolding was one of "the best days of his life".
The occasion wasn't the scene of a QPR promotion party or even a football match but the fruition of an idea that had first begun in 2019.
Having founded MFF in 2016 after suffering from post-traumatic stress disorder (PTSD) following the traumatic birth of his daughter, Elliott's platform, dubbed the 'Dad's version of Mumsnet', is the go to online community for fathers.
His website has hundreds of relatable resources and articles for Dads as well as holding honest and open conversations on their #DaddyDebates podcast and hosting regular community events, including monthly online peer support sessions for Dads, called 'The Lodge'.
However, it was an off chance conversation with Paul Mitchell, QPR Education Manager, that really got the ball rolling on creating open spaces for fathers within the context of football.
"It was after a QPR vs West Brom game in September 2019, Paul (Mitchell) and I got talking and I broached the idea of football bridging the gap for men to receive peer-to-peer support," Elliot exclusively told London Football Scene.
"I wanted to take what we do at 'The Lodge' but face-to-face with a football theme".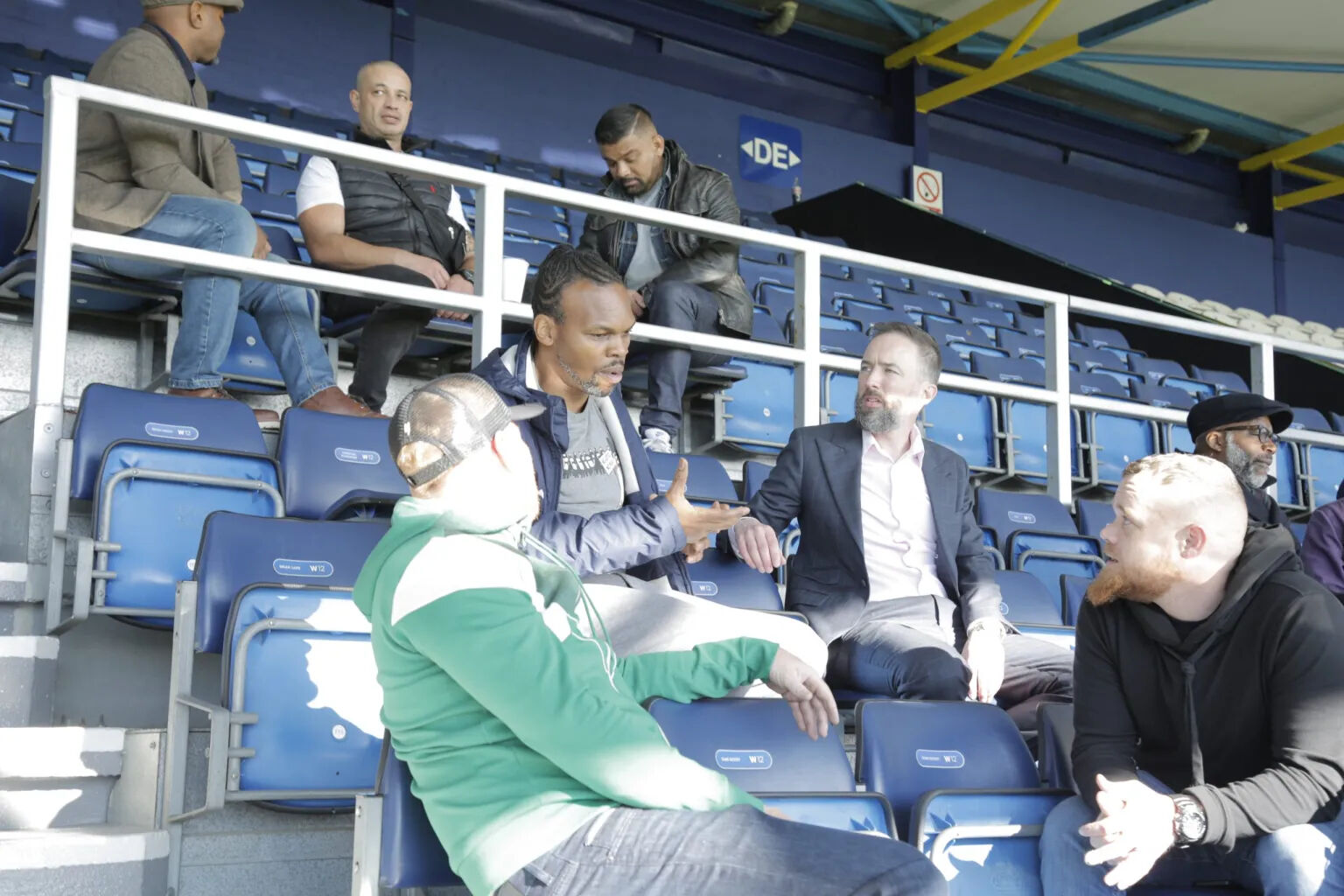 Lockdown may have halted taking the project further but during the period in between, the MFF platform nevertheless expanded via an Amazon bestseller titled, 'DAD: untold stories of fatherhood, love, mental health and masculinity'.
Published in June 2021, it is a deeply moving collection of 20 stories that represent the diversity of modern fatherhood and challenges the traditional ideas of masculinity.
"I felt there was no long form book out there that tapped into the stories of fatherhood," Elliott said.
"Across the age, class, race and sexuality divide I found 20 DADs willing to be vulnerable and go to their very core to tell deeply personal stories."
From dealing with miscarriage, the travails of co-parenting to being widowed, the DAD book has succeeded in tapping into spaces that weren't previously amplified.
READ MORE: "Everybody has felt isolated and cut off" – QPR's 'R You OK?' campaign continues to listen and support
Having teamed up with QPR for the crowdfunding campaign around the book and with lockdown restrictions eased, Elliott was then able to host the first-ever football themed fatherhood conversations in partnership with the club.
Called 'Extra Time – a parenting conversation for Dads', the event also featured in the BBC One documentary 'Becoming Dad' which was hosted by Elliott.
Fathers and QPR fans alike experienced a full stadium tour but more importantly for Elliott was the chance for the attendees, many of whom were meeting each other for the first time, to take the opportunity to be open with their anxiety and concerns.
Much like those who contributed to the DAD book, Elliott found that the 'Extra Time' forum enabled some honest and raw conversations to take place which discussed topics ranging from mental health anxieties and the pressure of expectations to coping with personal loss.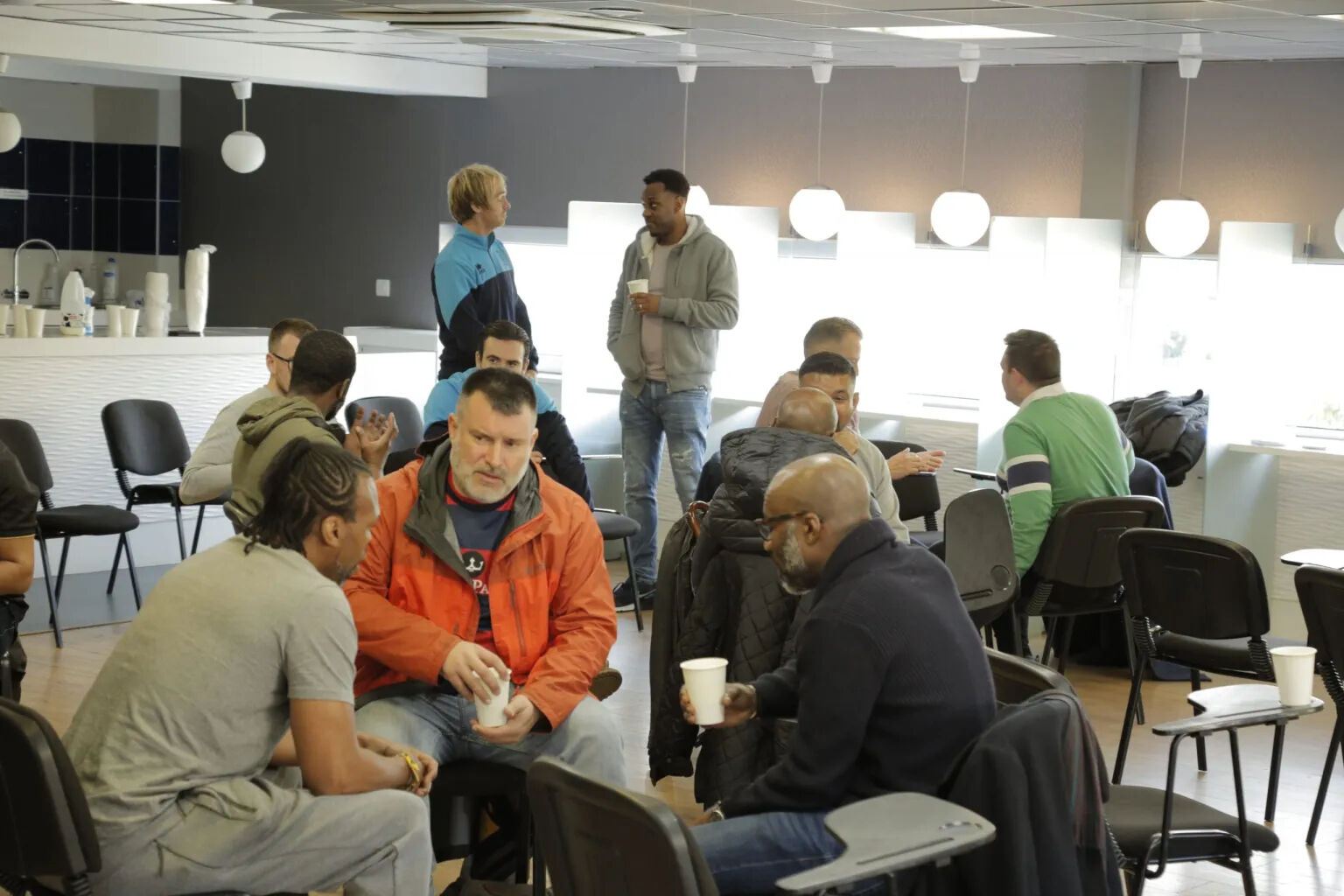 Yet Elliott was keen to stress the event wasn't as simple as everyone sitting and immediately feeling comfortable to share and open up.
"We didn't want the event to just be as simple as a tour followed by a talk, we specifically made it football-themed.
"For example we spoke about support networks, such as looking at what it takes to make Charlie Austin an effective striker and encouraged fathers to think about who they consider their network and what relationships they need".
"There were men that attended who clearly came for the tour first and foremost but by the end of the event were the ones willing to share the most.
"That's why I felt it was one of the best days of my life as everyone opened up and shared their innermost thoughts amidst the backdrop of the stadium pitch.
"I felt blessed that the idea had finally come to pass and in the best way possible."
READ MORE: Leyton Orient lead the way as 'London Football Unites for Ukraine' campaign reaches first milestone
And it's a format that Elliott is convinced can be replicated across all London clubs and in that regard has already had positive conversations with representatives of Brentford, Tottenham and Arsenal about the possibilities of extending the 'Extra Time' concept.
QPR may well have been the pioneering club in embracing the concept but as the success of the inaugural event demonstrated, the model is expected to be able to be rolled out to more clubs.
After all, football is more than 90 mins – and for Fathers 'Extra Time' could well be the format that leads to open conversations and life changing moments.
Visit the Music.Football.Fatherhood (MFF) website to find out more about the project and watch the BBC 'Becoming Dad' documentary HERE.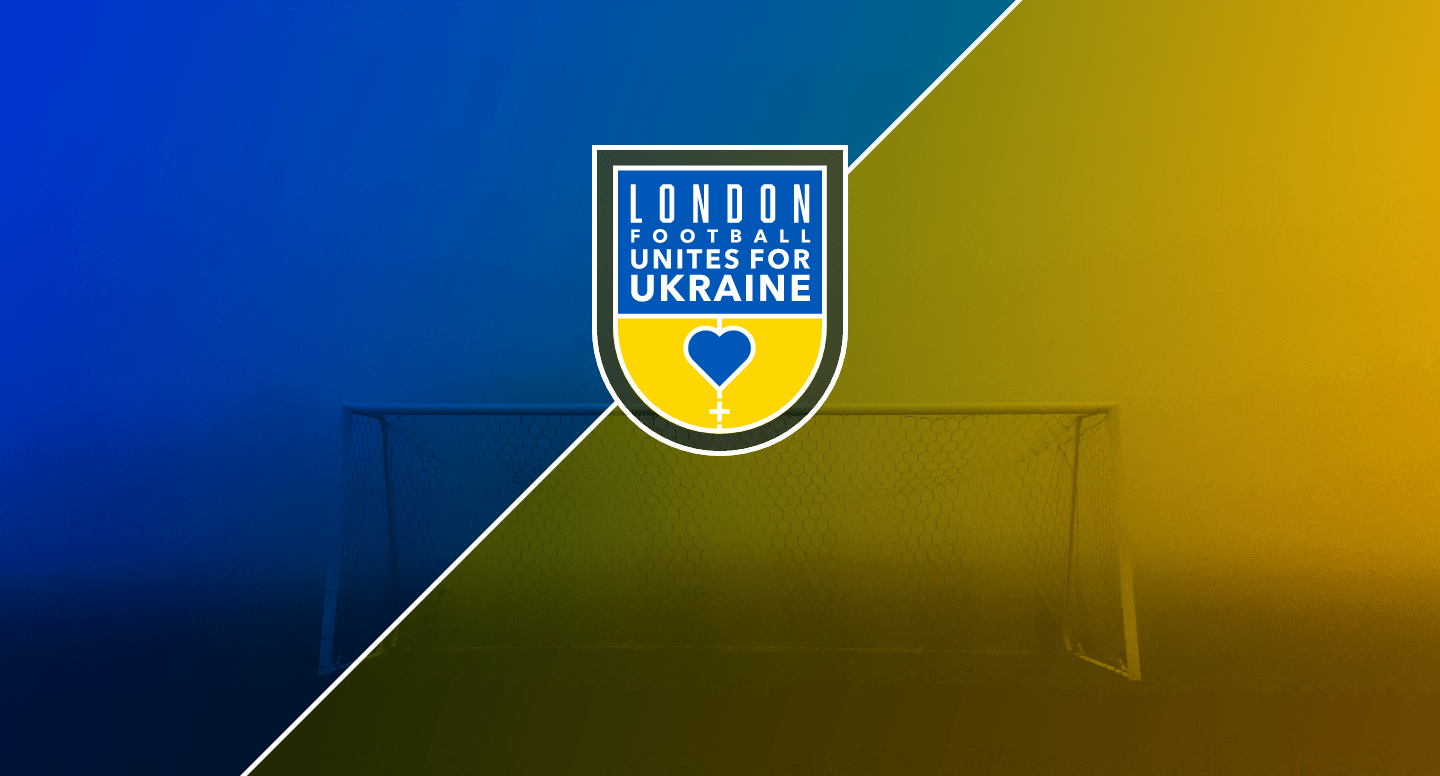 'LONDON FOOTBALL UNITES FOR UKRAINE'
Liaising with the UK Ukrainian Sports Supporters Club (UKUSSC) and the Association of Ukrainians in Great Britain (AUGB), London Football Scene has launched 'London Football Unites for Ukraine' – a fundraising campaign to provide as much relief to those in need.
We are urging all the Capital's clubs, players and fans to raise as much money as possible for British-Ukrainian Aid (registered charity No. 1164472).
Please visit our JustGiving Page to give as much as you can and look out for more events and fundraising activities over the coming few weeks.
London Football Unites for Ukraine: www.justgiving.com/fundraising/londonfootballunitesforukraine