12 min
At the start of this year, Millwall announced a partnership with 'pioneering Over-The-Top (OTT) streaming platform' Recast.
OTT platforms offer content directly to viewers via the internet, and since the partnership was announced, fans have been directed to Recast to watch content previously available on social media platforms or the club website.
Reaction to the change has been mixed, with some unclear on why the move has been made and considering the platform as a blocker between themselves and the club.
Armed with a lot of unanswered questions, London Football Scene spoke to both Millwall and Recast CEO Andy Meikle to try to provide an insight into what the platform offers and how it can benefit both fans and Millwall Football Club.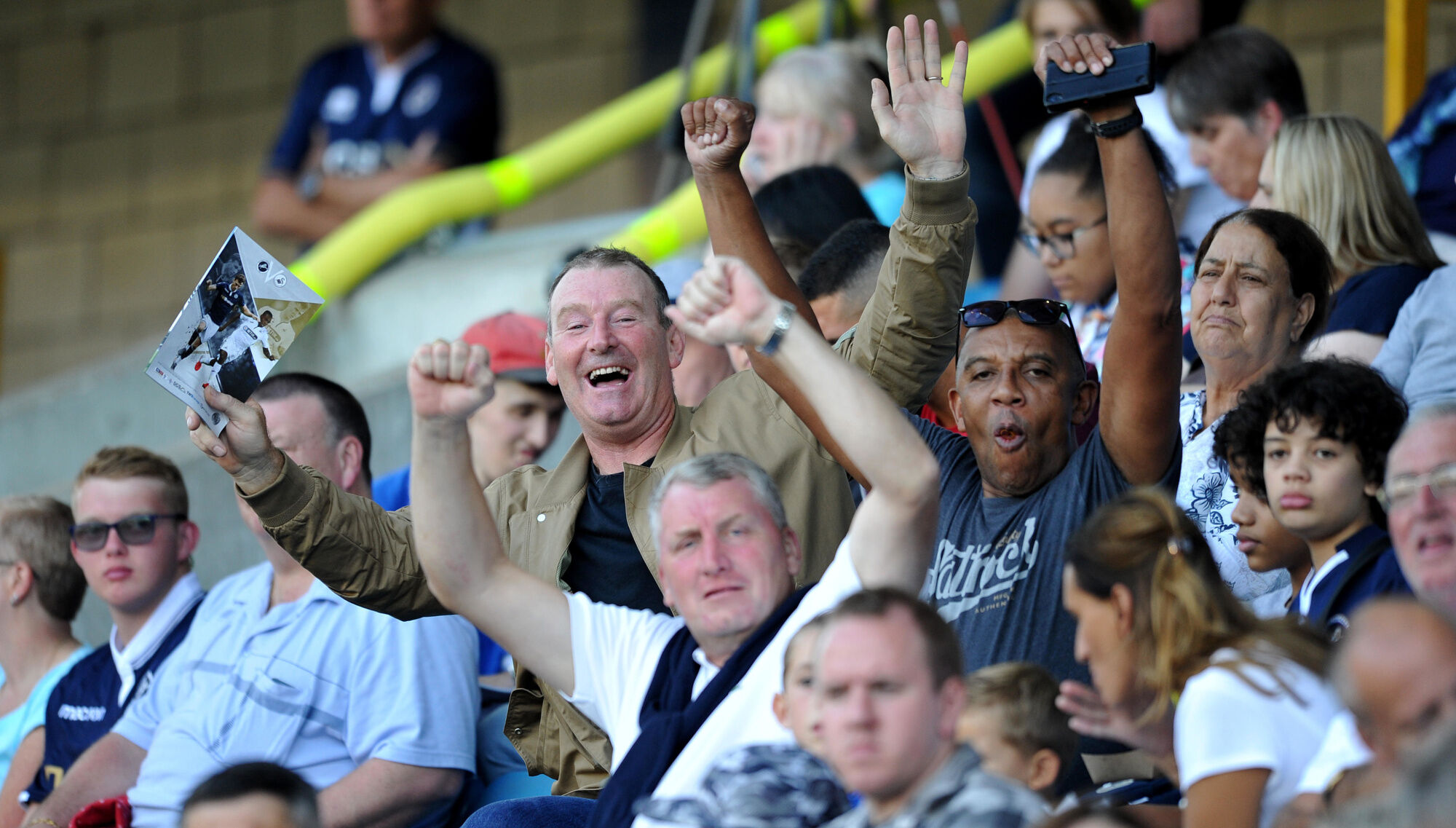 'Providing fans with the power of choice'
For fans at the Den this season, Recast's sales pitch has been hard to ignore.
Their advert, which encourages supporters to 'pay for content with your attention' runs out before every match on the stadium's big screen.
But what does this actually mean for the average passionate Millwall fan?
"Recast is a subscription-free live and on-demand streaming platform," explains CEO Andy Meikle.
"In terms of its uniqueness, it's the ability for rights holders, like Millwall, to more effectively monetise [content], which they do through micropayments.
"Everybody is already paying for content with their attention, but the issue at the moment is there's not really any transparency and the value is not landing in the content creators or the rights holder's pockets.
"Engagement is generating significant value, you are paying for that content, yet that value is going to [other] platforms, rather than to Millwall.
"What Recast is doing is creating a much more transparent ecosystem with the partners having complete control and taking the majority of the revenue on every single view and enabling the fan to choose what they want to view.
"If they [the fans] want to continue to use their attention, their engagement to then generate value and decide where they want to spend that, then that's what is unique – it's providing fans with the power of choice.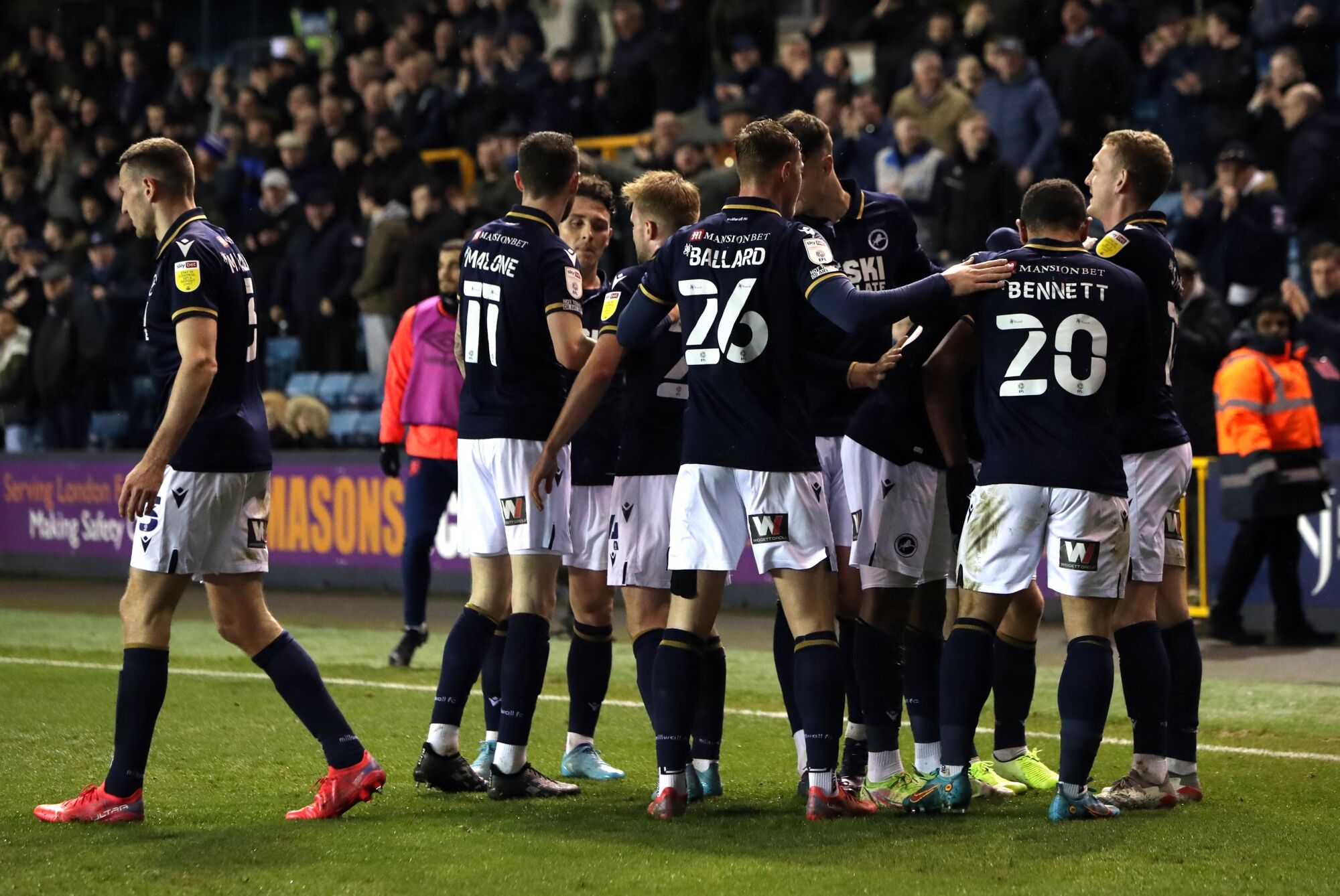 'Recast's unique operating model is a no-brainer'
From the club's perspective, it's easy to see the appeal of Recast's offering.
In a footballing environment in which every penny counts, clubs need to find new and engaging ways to generate revenue to compete on the pitch.
The Coronavirus pandemic undoubtedly highlighted and accelerated that need for Millwall. The club relies more on matchday revenue than most other Championship clubs, and a year without fans has had an impact.
A Millwall spokesperson explained: "Every department of the club has been tasked with trying to both find new revenue streams and increase existing ones.
"For us, we make money through the central advertising pot, the EFL Digital agreement, programme sales and through other bits and bobs. What we hadn't done is monetise the video content, which is increasingly your most popular offering.
"It was an avenue we explored with Recast. The team at Recast were very helpful in answering the fairly long list of questions that we had about the platform and how it could work for Millwall and most importantly for supporters.
"It's a way of doing it without supporters having to directly pay money towards it because of their unique operating model, so it felt like a bit of a no brainer.
"So far it's been really successful for us from a revenue perspective."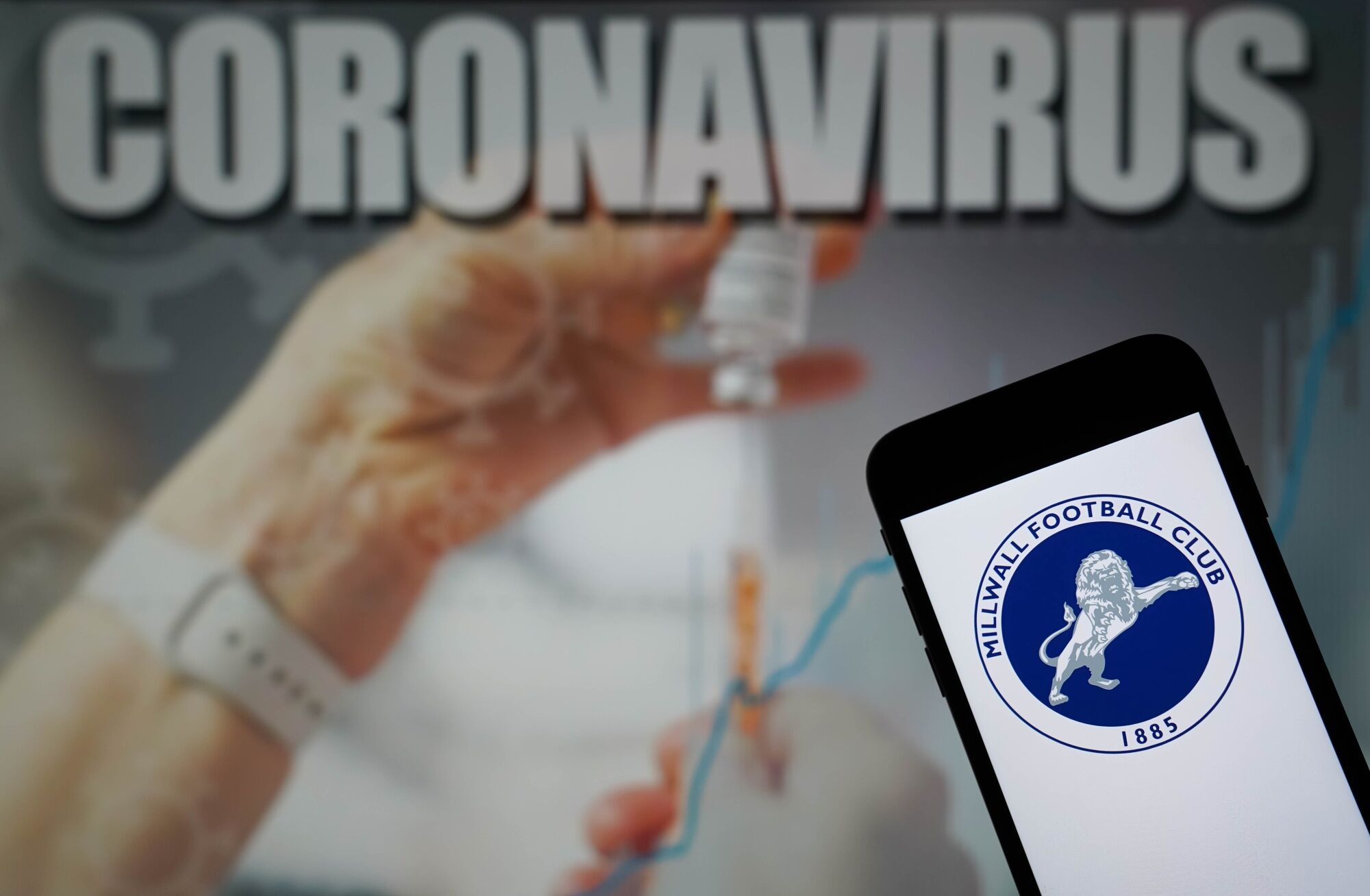 'New revenue streams are needed post-pandemic'
Recast launched its beta platform in early 2021, spotting the potential in the market to introduce a new stream of revenue to organisations feeling the pinch during lockdown.
Andy Meikle explains: "The pandemic affected so many organisations across the world of sport, with them unable to generate the revenue they once did from matchday sales.
"With all that drying up, naturally, organisations look to where the potential revenue streams are going to come from.
"The one thing that didn't stop was the ability to create more content and repurpose old content.
"That's what really exposed to the industry that…the content is a product, but they don't effectively monetise it.'
'Don't charge me for key service messages from the club'
Understandably, there has been pushback from fans, who are used to viewing content for free, via Twitter, the club website and other platforms.
Millwall fan Matt Richards expressed his concern over the platform: "I've no problem with the club looking at other revenue streams but I'm not sure about [Recast].
"I think some interviews should be free immediately to fans with no need to watch mindless adverts, for example, key manager comments, or if there was a CEO or Chairman message.
"Charge me for watching (Scott) Malone and (Mason) Bennett [messing] around as that's supposed to be entertainment. Even Wall Talk (Millwall's official club podcast) could be charged if you wanted an early bird listen.
"But don't charge me or make it harder to listen to what are key service messages from the club. As fans, we are already investing and have already invested significant sums over the years.
"To me, they almost have a duty or responsibility to us to deliver those messages free and easy to access."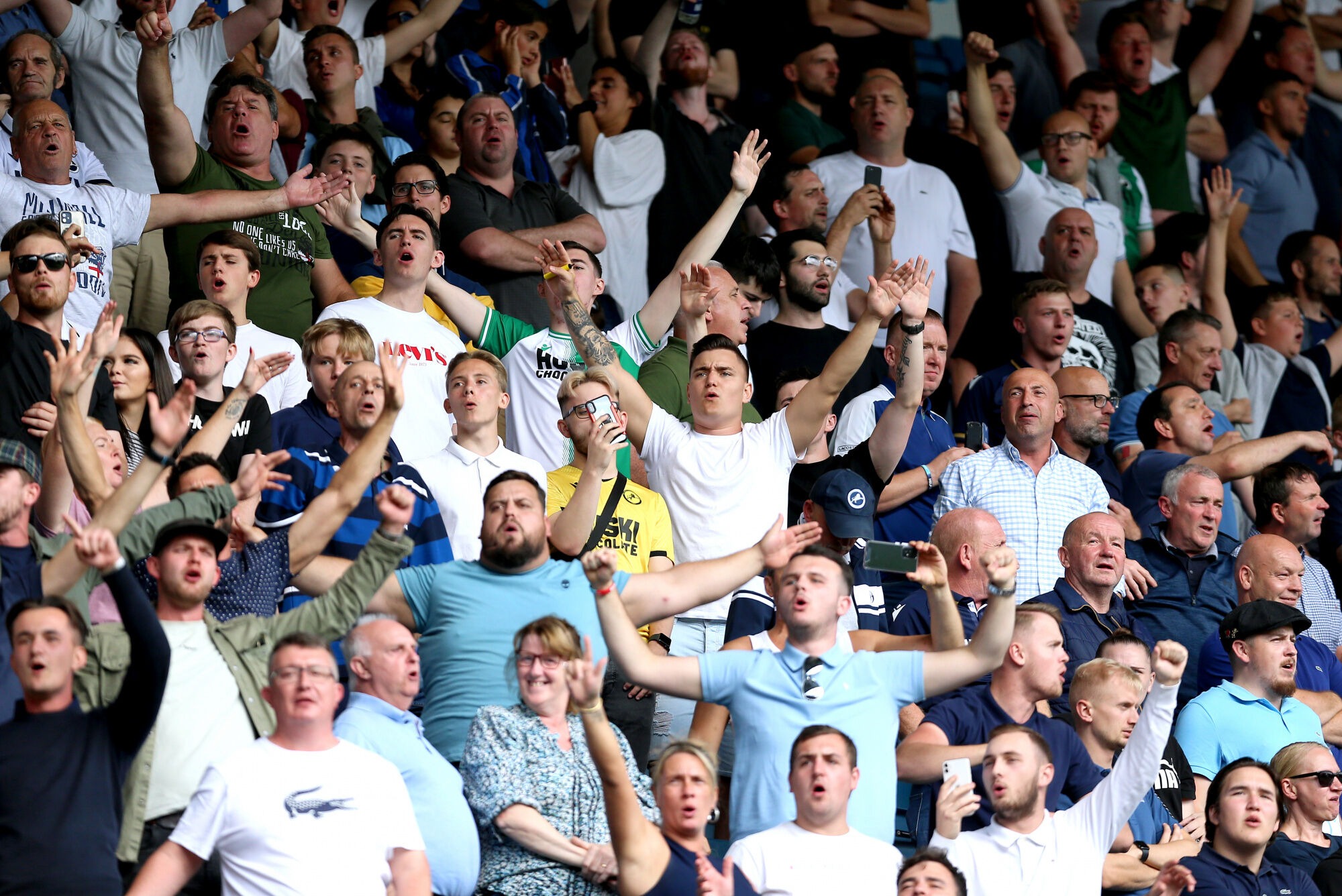 'Partnership ultimately means a fan behavioural change'
Matt's view is one commonly held among those supporters who are reluctant to accept the club's decision to partner with Recast.
However, both Millwall and Recast have acknowledged that acceptance takes time.
Millwall's spokesperson added: "One of the early challenges is that it's a behavioural change.
"[Supporters] are used to consuming media on one platform and now we are asking them to do it on another.
"We try to ease people in with a lot of explainer videos, a lot of content about why it's good for the club and why it's good for supporters.
For Recast, it is all about helping fans to understand the benefit that their platform will bring to Millwall, as Andy Meikle explains: "It comes back to us and the club communicating to the fans of the benefit that brings back to the club itself.
"You can never discount the value of the matchday experience and the fans themselves for the club. But let's not forget that you can only get so many people on seats in the stadium.
"There are obviously different sets of fans who find that there are different ways that they support the club and there's nothing wrong with that.
"It's so important that the fan who's used to going to the stadium, supporting the club in that way, continues to be able to do that, but we also need to look at the next generation of fans and the future of monetising the wider audience.
"Considering just how much content is out there, there must be a more effective way to make money for the club, whilst benefiting the fan, and that's something we're working on."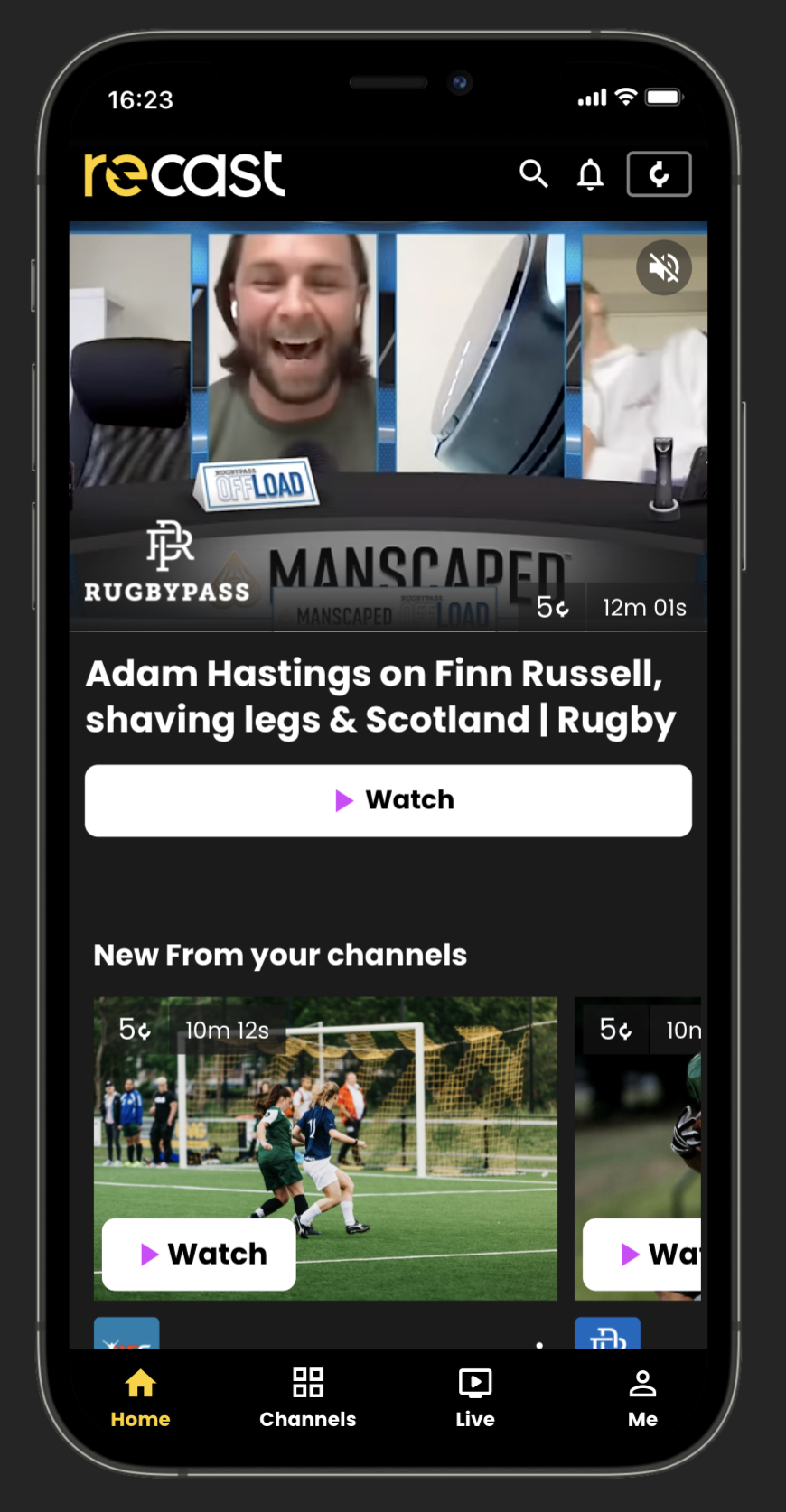 'More to it than buying credits or watching ads to get credits…'
Recast understand how competitive the football landscape is. The attention they are asking for is already divided up between countless platforms and breaking through into the congested football market will be their biggest challenge.
Andy continues, "[In football], there is typically more of a challenge with change, because [fans] have got insatiable demands but the content is very much out there.
"That's where it's so important to make sure we communicate the benefits from the core offering of Recast as a whole.
"That's not only to the club, who are able to walk away with more money than they would do on other platforms but to the fan who is empowered with choice through the transparency of our offering as well.
"We want to ensure its as easy for, let's say, a 16-year-old to understand the benefits of the subtle gamification, to earn credits when [they] watch ads, as it is for an older fan to just want to pay to watch one live match with the U23s'
"Once again it comes back to us and the club communicating to the fans the benefit that brings back to the club itself.'
"Lots of people are aware you either buy the credits or you watch the ads to get credits, but there are many and more ways through which you can earn those credits, it's not just those two options.
"Those fans who are going into [Recast] on a regular basis should be sharing that with others on social media, driving others in and they're going to get credits in return.
"That will draw more audience consuming the video from Millwall, Millwall's going to make more money."
'Recast is here to stay…'
Recast is clearly here to stay, with both Millwall and Recast confident any early pushback will be overcome when fans begin to understand the financial benefit for the club.
As our Millwall spokesperson explains, 'The data really speaks for itself. We've got a lot of users on there, a lot of views on the videos and it's generating good revenue for the football club, without fans having to pay for it.'
"I completely understand and appreciate that there was some negativity and a lot of that we've gone back to Recast with and they've worked with us to try and overcome some of the comments.'
The club announced in January their decision to exit the EFL Digital agreement, with the aim of launching a new website and streaming platform for exclusive content.
The club spokesperson explained that the decision was 'about doing what's right for the fans.
READ MORE: Danny McNamara exclusive: The sky's the limit for the boyhood Millwall fan living out his dream
"If we come away from [EFL Digital] and move to our own platform, we've got far greater control in terms of design, content upload and all those kinds of things, which is great from a fan user experience but also from a commercial perspective, from an advertising perspective and also we take back control of that video streaming platform, which we hope will ensure a better experience for the fans," they said.
As for Recast, Andy Meikle believes the platform will be a gamechanger for empowering clubs and fans to maximise the value of their content.
'Football… can be a very complex landscape…but I feel very confident that working with different partners, whether it's an international federation or a football club, it'll start proving the value to them and to the fans, understanding where the value lies as well.
"Perhaps, in the future, we'll give some rights owners something to think about. Should they sell their rights in other countries or do they just go through Recast direct to our fans around the world and make it very affordable to them, rather than increasingly fragmenting the places in which the fans can access it?"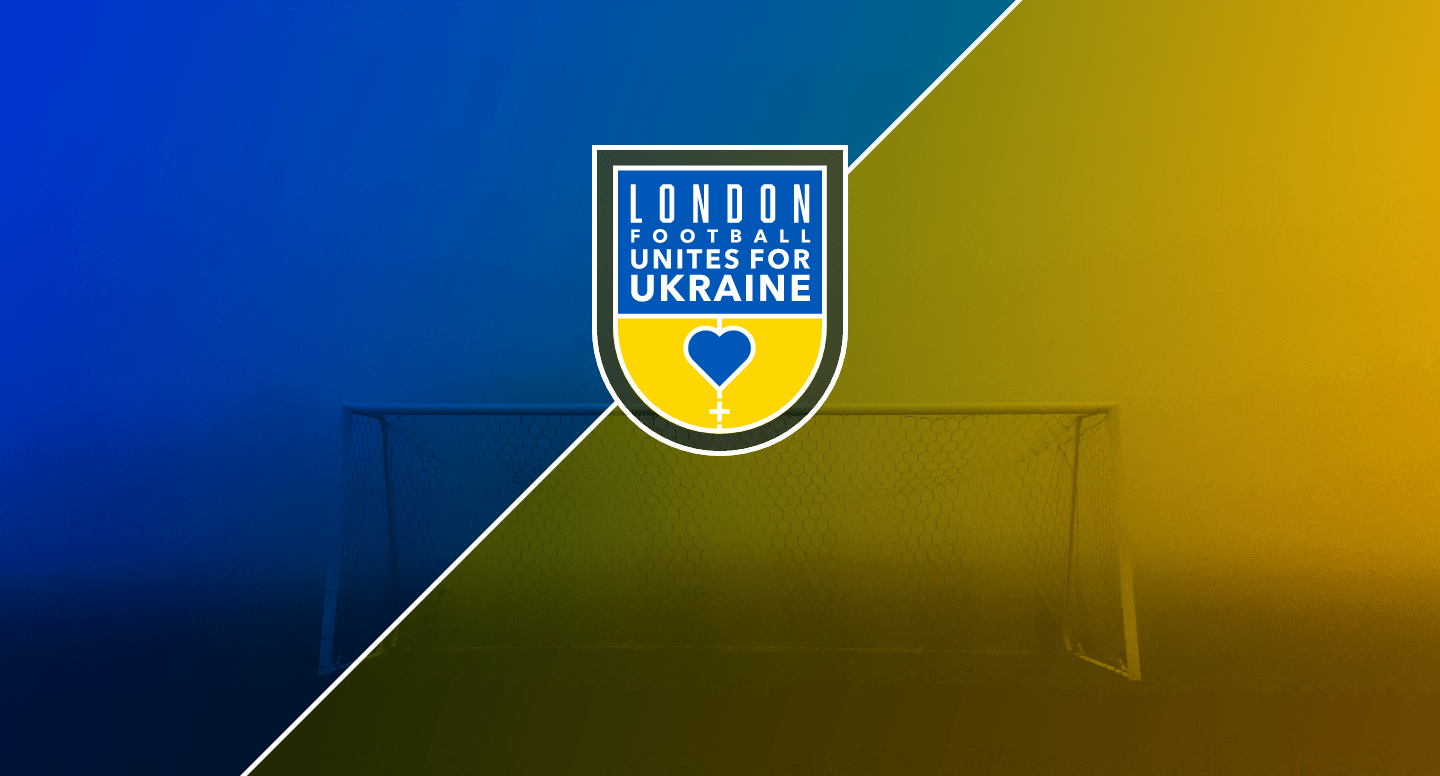 'LONDON FOOTBALL UNITES FOR UKRAINE'
Liaising with the UK Ukrainian Sports Supporters Club (UKUSSC) and the Association of Ukrainians in Great Britain (AUGB), London Football Scene has launched 'London Football Unites for Ukraine' – a fundraising campaign to provide as much relief to those in need.
We are urging all the Capital's clubs, players and fans to raise as much money as possible for British-Ukrainian Aid (registered charity No. 1164472).
Please visit our JustGiving Page to give as much as you can and look out for more events and fundraising activities over the coming few weeks.
London Football Unites for Ukraine: www.justgiving.com/fundraising/londonfootballunitesforukraine