3 min
EnglandFans FC have raised over £5,000 towards humanitarian aid in war-torn Ukraine with a friendly match at Bedfont and Feltham FC on Friday evening.
Held under the banner 'Football Stands Together', the event was organised in less than a fortnight after the England supporters reached out to UK-based Ukrainian counterparts as well as a number of other prominent individuals and organisations.
And although the Three Lions ran out comfortable 4-0 winners on the pitch, it was an evening of high emotion as those in attendance reflected on the devastating effects of the on-going conflict.
Ukraine's players took to the field with the names of the cities and regions that had been most affected by the Russian invasion on the back of their shirts while there was also a rousing rendition of both national anthems with Galina Balaban's Ukraine version particularly poignant.
All money raised, alongside a number of perishables and clothing, will be used in the coming weeks as a fleet of trucks, organised by EnglandFans FC manager Garford Beck, are set to travel to the Poland-Ukraine border to personally deliver the humanitarian aid.
On the event and fundraising attempts, EnglandFans FC president Jeff Barnes said: "Who would have thought that in the 21st century there would be a barbaric attempt to destroy a democratic sovereign nation and its proud history and hard-working people.
"It's encouraging to see the rest of the world striving to help in every way possible without escalating the impact of the on-going war and this game shows the hand of friendship towards the people of Ukraine."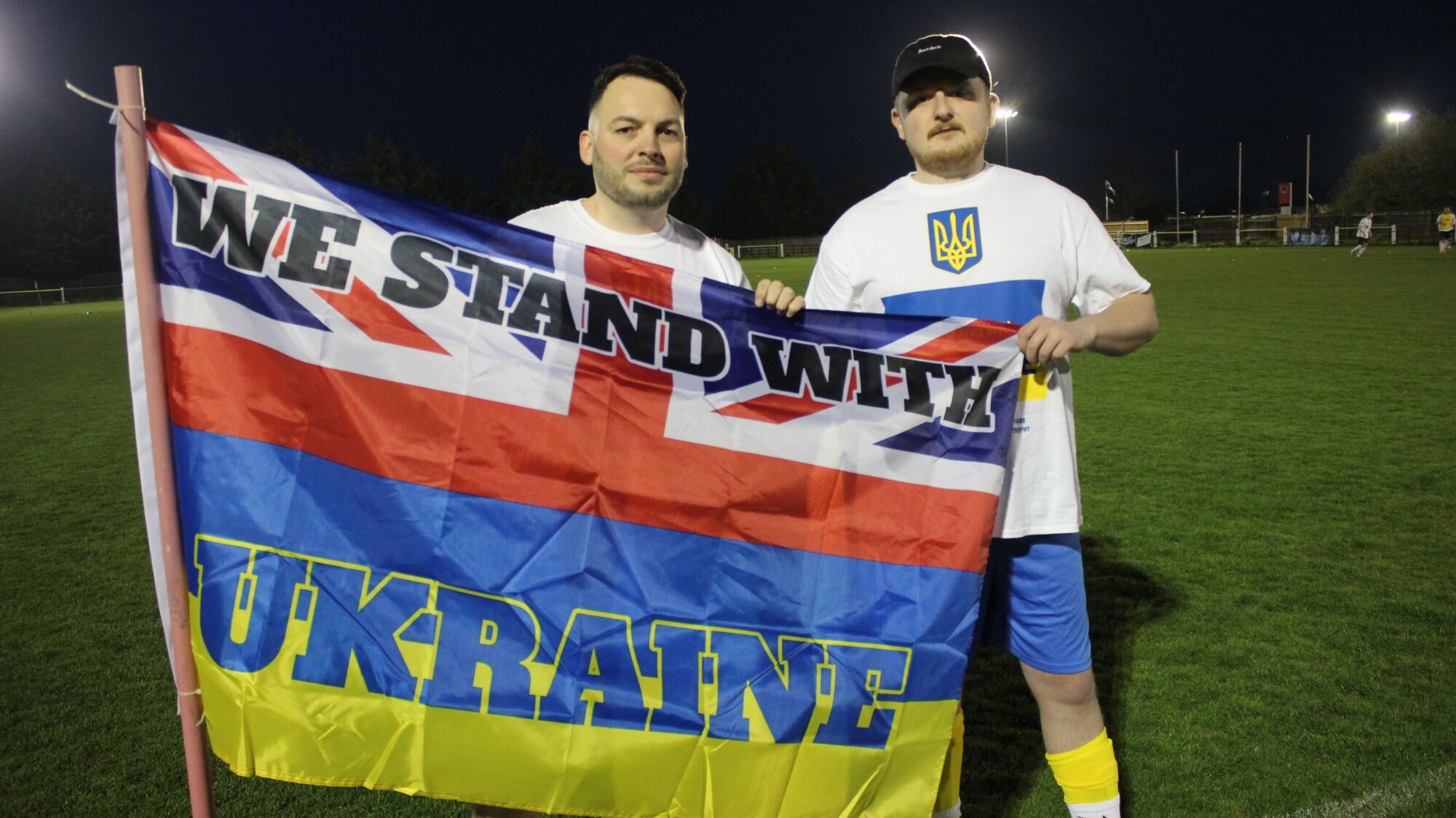 Ukraine Fans captain, Taras Postolan added: "After everything that has happened in Ukraine, it's heartwarming how everyone has united behind the country.
"When bad things happen, we all need something to pull us all together and football is definitely one of the things that can do that."
The England game took place a day after a similar charity fundraiser was organised between Scotland and Ukraine fans in Glasgow.
The UK Ukrainian Sports Supporters Club (UKUSSC) along with both Edinburgh and Glasgow Ukrainian Communities teamed up with the Tartan Army Select FC for a game in place of the postponed World Cup Play-Off between the two countries.
READ MORE: "It's unbelievable how sport can raise awareness" – football unites to offer support to the people of Ukraine
And fellow fundraiser Andrew Todos is urging everyone to continue to show their support for Ukraine in any way possible as the conflict does not look like ending anytime soon.
"Essentially we want to raise as much awareness as possible about what is going on in Ukraine," he said.
"With that in mind, we're hoping to get another game against Scotland in June when the actual World Cup Play-Off is rescheduled.
"The war is not stopping or going away so I definitely encourage people to keep going with the promotion and awareness because the atrocities are continuing every single day."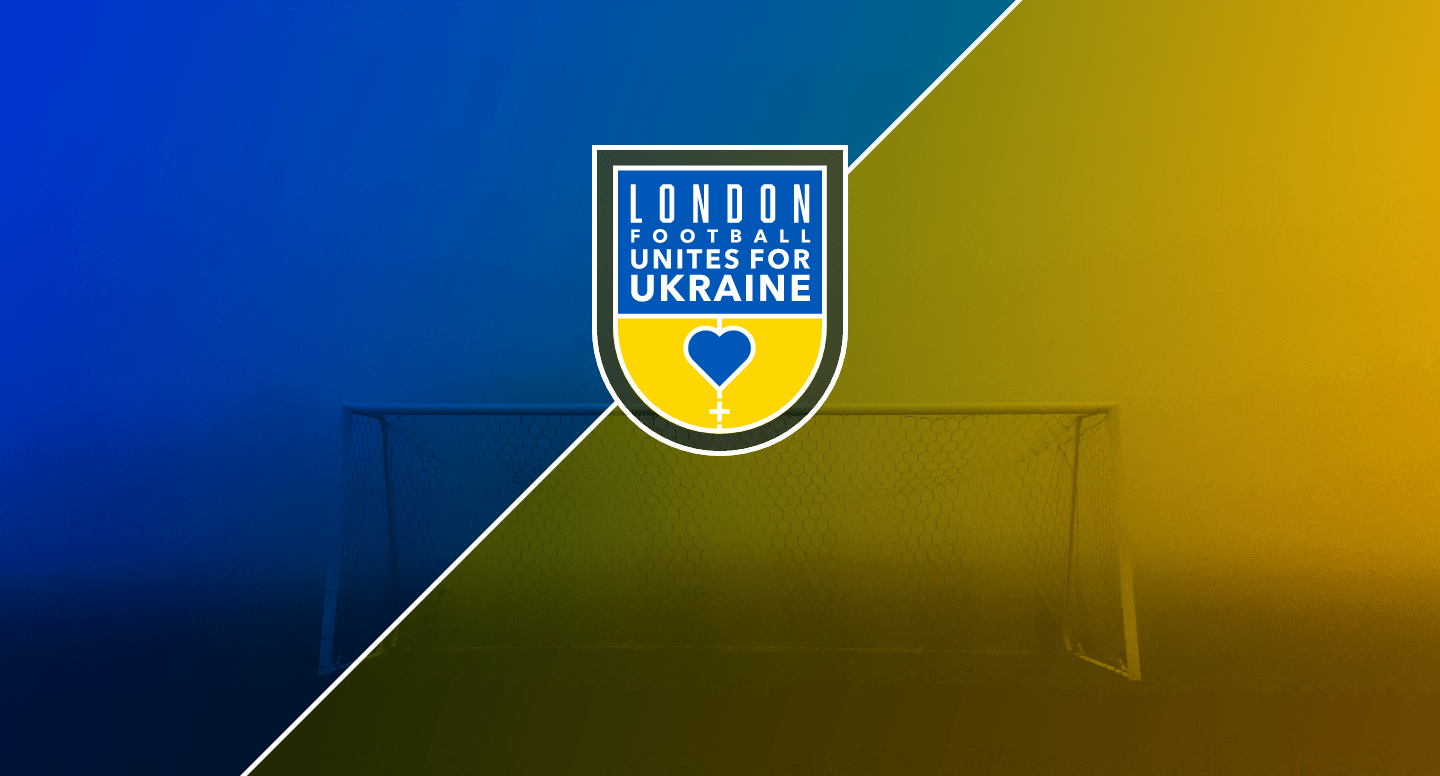 'LONDON FOOTBALL UNITES FOR UKRAINE'
Liaising with the UK Ukrainian Sports Supporters Club (UKUSSC) and the Association of Ukrainians in Great Britain (AUGB), London Football Scene has launched 'London Football Unites for Ukraine' – a fundraising campaign to provide as much relief to those in need.
We are urging all the Capital's clubs, players and fans to raise as much money as possible for British-Ukrainian Aid (registered charity No. 1164472).
Please visit our JustGiving Page to give as much as you can and look out for more events and fundraising activities over the coming few weeks.
London Football Unites for Ukraine: www.justgiving.com/fundraising/londonfootballunitesforukraine