4 min
"Sometimes it's the worst of tragedies that brings out the best in humanity."
The words may seem simple but they have provided solace for Stepan Luczka since his world was turned upside down following Russia's invasion of Ukraine.
Like many Ukrainians living in the UK, Luczka speaks of friends and family back in Ukraine that have either chosen to stay and fight, flee, or for those unwilling to leave their homeland, to seek refuge in underground shelters..
The choices presented are not clear cut and he describes how the feeling of numbness and helplessness initially overwhelmed him in the early hours of the invasion.
"My phone was buzzing non-stop for the whole day and none of us could believe what was happening. I couldn't think clearly" Luczka tells London Football Scene.
But that incessant worry about loved ones has since been replaced by a determined zeal to contribute in the best way possible for their safety and survival.
As chairman of the UK Ukrainian Sports Supporters Club (UKUSSC) and member of the Association of Ukrainians in Great Britain (AUGB), he is calling on Britain to continue its tremendous humanitarian effort supporting the people of Ukraine.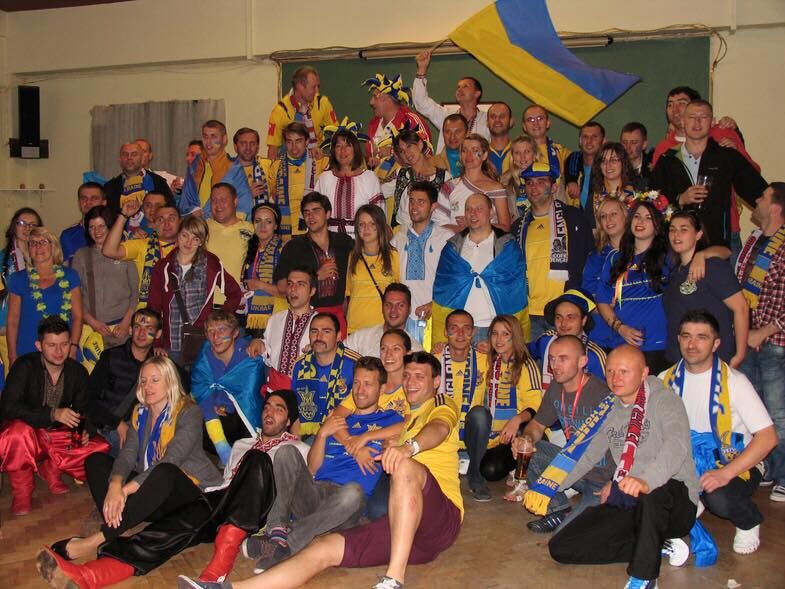 The AUGB itself has already raised £2m in aid and their 24 association branches around the UK have been inundated with donations of all kinds from Ukrainians and non-Ukrainians alike.
In more peaceful times Luczka would be liaising with the Ukrainian FA to enable UK based Ukrainians to purchase tickets for the now postponed Scotland vs Ukraine World Cup Qualifying Play-Off.
However, with his country in the throes of war he is determined to utilise the unifying power of football to offer meaningful support.
"People say sports and politics shouldn't mix but it's unbelievable how sport can raise awareness and when it's war and civilians dying, to be honest, politics go out the window and we should focus on the human element before anything else," Luczka added.
And it is within the familiar confines of the football field that Luczka sees an opportunity to raise greater awareness.
Contact has already been established with the Tartan Army to replace the postponed Scotland vs Ukraine game with a fans' game while a match between England and Ukraine fans has also been agreed for March 25th at the home of Chesham United.
Bucket collections are also being arranged at games across the country while League Two Colchester United are set to donate all the gate receipts from their league match against Forest Green Rovers later this month to the relief efforts in Ukraine.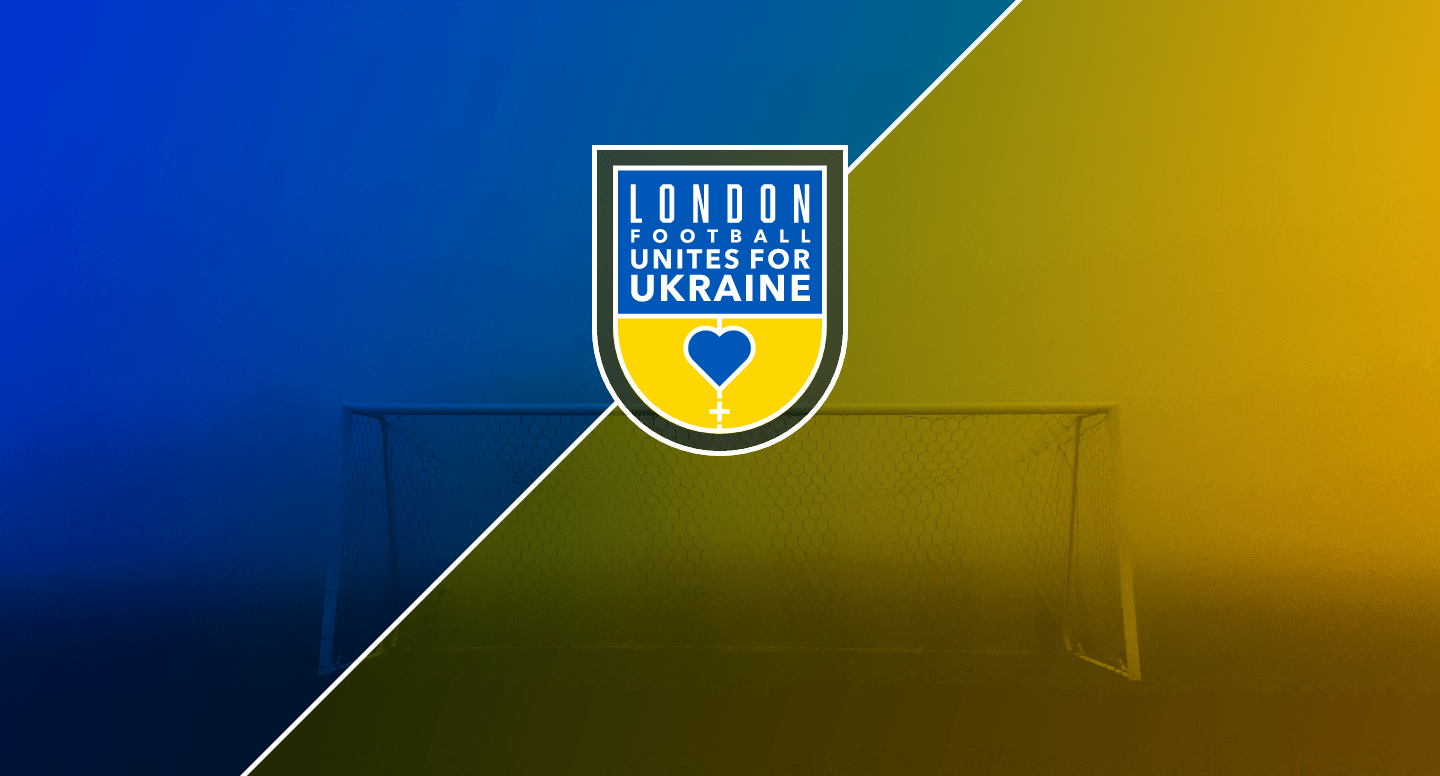 'London Football Unites for Ukraine' campaign launched
We have all seen the images of bombings, reports of loss of life and mass exodus of refugees trying to escape the conflict in Ukraine and wondered how we can help those involved…
Football is a great leveller, with its power more likely to see people come together and unite in the darkest of times.
Whatever team you support, football is about community and right now one part of it needs us more than ever.
Liaising with the UK Ukrainian Sports Supporters Club (UKUSSC) and the Association of Ukrainians in Great Britain (AUGB), London Football Scene has launched a fundraising campaign to provide as much relief to those in need.
Under the banner 'London Football Unites for Ukraine' we are urging all the Capital's clubs, players and fans to raise as much money as possible for British-Ukrainian Aid (registered charity No. 1164472).
Please visit our JustGiving Page to give as much as you can and look out for more events and fundraising activities over the coming few weeks.

London Football Unites for Ukraine: www.justgiving.com/fundraising/londonfootballunitesforukraine