4 min
Despite only one loss in ten, there has been an odd atmosphere around The Den over the course of the last month.
There has been a tangible sense of discontent with manager Gary Rowett himself admitting it 'felt edgy… like we hadn't won in ten games' after Saturday's 2-1 win over Stoke City.
For a side that find themselves joint fifth on goal difference and with only three defeats from their opening 14 games of the season, one might expect there to be an altogether more optimistic atmosphere.
However, those who booed the side off at half-time last Saturday, as they did the week before against Luton Town, will tell you their displeasure is less about results and more about entertainment.
It is fair to say the Lions lack a cutting edge under Rowett and finding goals hard to come by, scoring fewer than any other side in the top half this season.
Some feel Rowett's trademark 5-2-3 system is too conservative, over cautious and lacking the gung-ho attacking thrust they feel is more 'Millwall'.
When Rowett was appointed, the system was a key component of his success. Used mainly away from home, his side executed a clear counter-attacking game plan with precision, and transformed Millwall's dismal away record.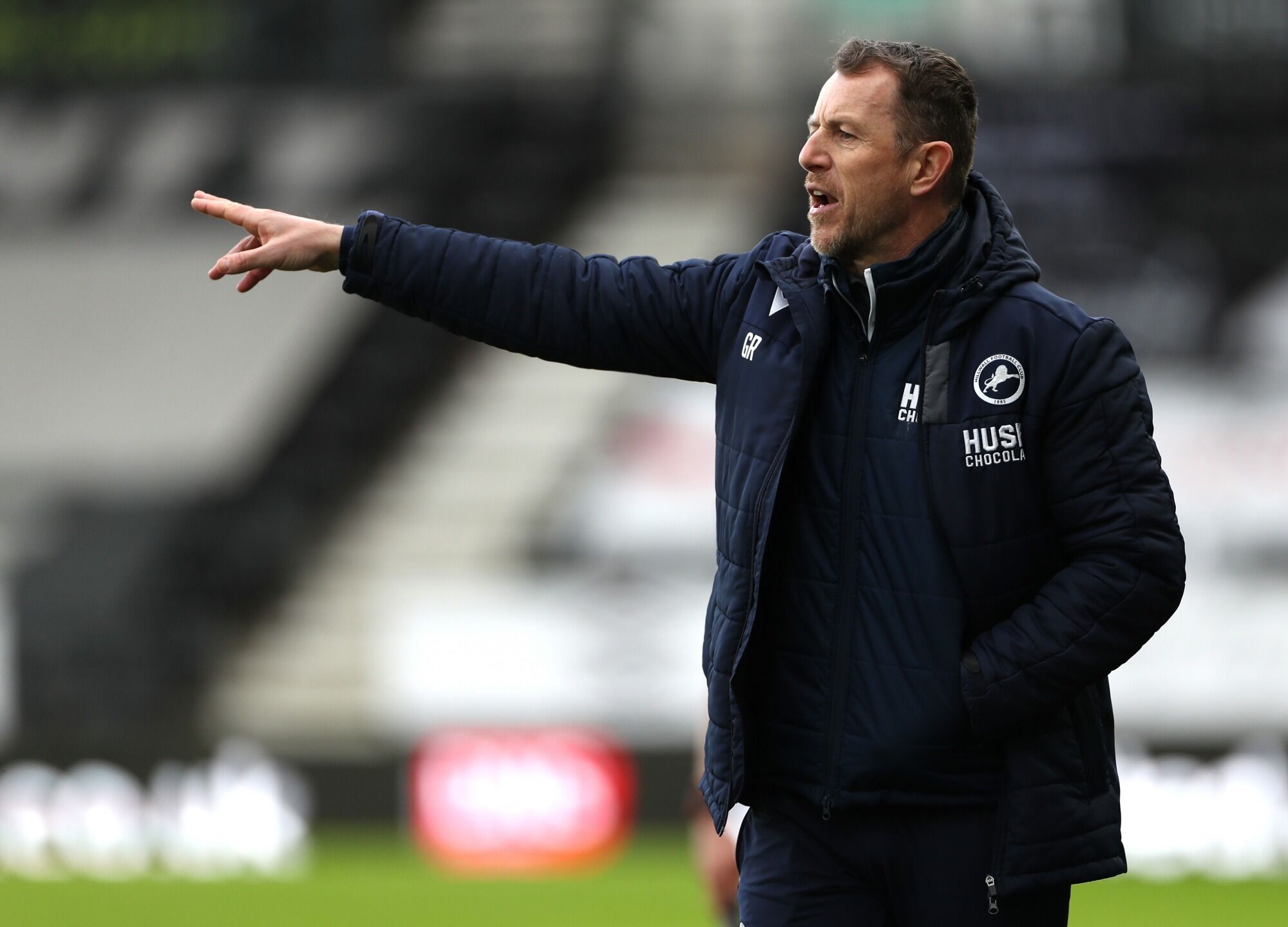 Success led to Rowett adopting the back five as his default which was understandable given the quality of defenders at his disposal. The Lions have used a back five in 89% of Championship minutes this season and haven't started with a back four since February.
Rowett's reasoning is clear, as he explained in his post-match Stoke interview: "I'm not wed to one formation, it's just that one formation has got us in the top ten for three years in the Championship. I'd be stupid just to lose it."
It's a logic that is hard to disagree with as Millwall have been solid, hard to break down and are moving in the right direction towards their aim of a Play-Off finish. It is also fair to say that injuries have often limited the Lions' options.
So why is there such discontent among certain sections of the fanbase? While his system may be solid, Rowett's style has some matchgoers demanding more.
READ MORE: Connor Mahoney: Millwall's wasted starlet or a seven figure flop?
Millwall may have become more aggressive off the ball this season, but on the ball very little seems to have changed as they look to get the ball forward quickly into wide areas, playing one of the most direct styles in the league.
Away from home, fans are happy to see the Lions sit off, wait for their moment and nick a goal and of Millwall's 17 away wins under Rowett, nine have finished 1-0 – an indicator of how the side approach those fixtures.
At home, however, fans would like to see their team play more on the front foot, leaning towards a classic 4-4-2 shape and getting in their opposite number's face.
They got a glimpse of that approach in the second-half against Stoke where, after a tepid first- half, Rowett shifted to 4-4-2 to witness his side instigate a comeback that felt like Millwall.
The crowd responded, and for 30 minutes or so, a win felt inevitable. The Den was rocking – arguably for the first time since before COVID, the stadium has felt like that.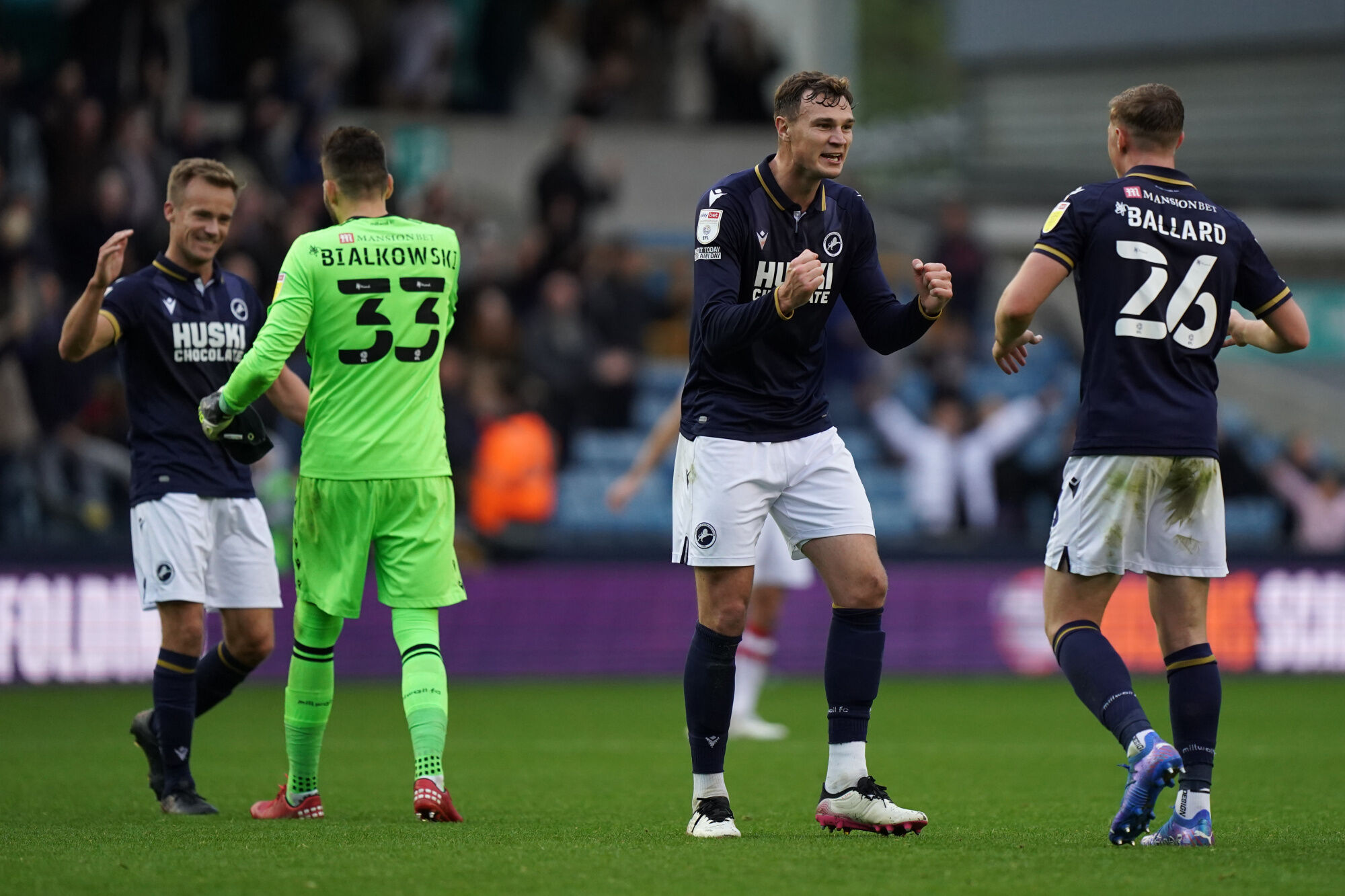 On the comeback, Rowett said: "When there was chaos in the match, we thrived more than Stoke did."
Thriving in chaos, now that sounds like the Millwall way.
Rowett also went on to acknowledge the demand to swap to a back four, saying: "I know there's a real clamour to do that, at home anyway. I get that and understand that. As a manager you've got to find solutions in bad performances."
Sometimes, a simple change can be the solution. Perhaps Millwall have become too predictable, too cautious. After every game, opposing managers explain that at The Den 'you know what you're going to get'.
Maybe, recently, that is beginning to ring too true.
In recent years, Plan B has more commonly been known as 'Matt Smith'. But rather than a desperate hit and hope in the last ten minutes, Rowett may have found a way that can get fans off their seats and off his back.
While the likes of QPR and Luton are winning plaudits for their style and ambition, the Lions also find themselves in a good position despite their performances and are quietly progressing towards their goal.
If Rowett can build on what he saw from his side in the second-half against Stoke, adding another option to their arsenal, there is no doubt the home fans will be in for an exciting rest of the season.