4 min
The hard-fought win at Fleetwood Town just before the international break may have slightly eased the weight on manager Nigel Adkins' shoulders but Charlton Athletic's start to the season is still well below the club's expectations.
Languishing 21st in the table, much of the poor opening month's results had been cited as a need for the squad to be strengthened at both ends of the pitch.
Yet, despite the Deadline Day acquisitions of Harry Arter, Jonathan Leko and Sam Lavelle, the win over Fleetwood was their first league victory in a month which also witnessed disappointing home defeats to Cheltenham Town and Bolton Wanderers.
And while there have been calls for Adkins' dismissal, any such decision would be a knee jerk reaction and not necessarily the solution when there are wider issues at hand.
There is no doubt Adkins has been let down by his side, most notably the elder statesmen of the group Jason Pearce and Ben Watson who have incurred the ire of fans over the course of the last month or so.
Both have been guilty of schoolboy errors which have led to cheap goals being conceded against Portsmouth and Bolton after failing to close down their opponents.
Similarly, Charlton have too often been exposed by teams capable of mustering slick one-twos and other short passing moves which have left their defence flat footed.
Maintaining defensive shape by working hard on the training ground will remedy this and in some respects Adkins is right when he has repeatedly defended his team by claiming his squad are learning as if they were still in pre-season due to the high turn-over of players.
"It's like day one of a whole new group of players, so it's about getting the familiarity with everybody," Adkins told London Football Scene after the defeat to Cheltenham.
"What we have got now is a large group of players and competition for places should drive performances.
"It's about the collective over the course of the season, not individuals, and maybe one or two players have not performed to the level expected so far.
"So we've got to help them on the training ground get to the level they need and also maintain consistency."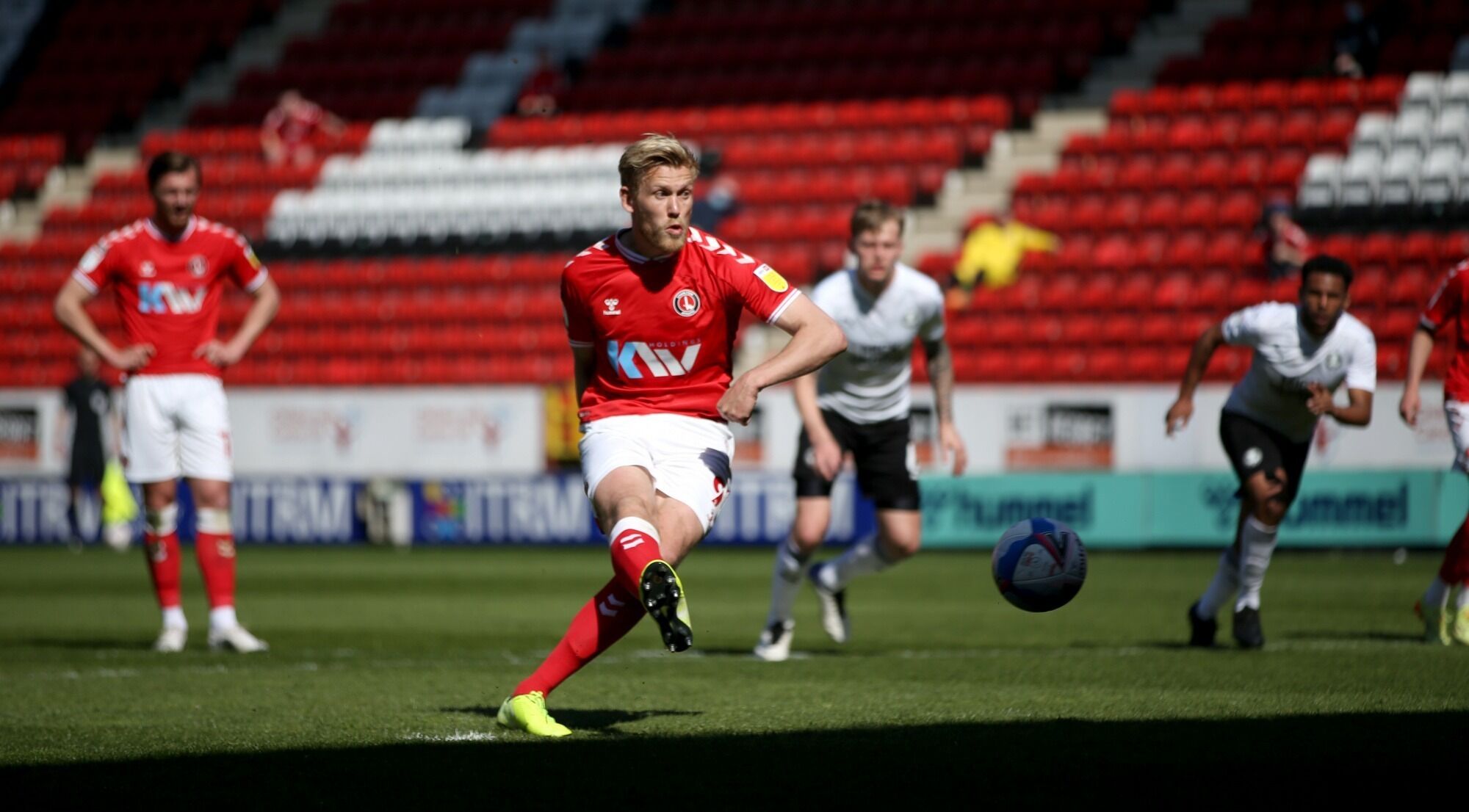 Nevertheless, the space Lavelle and Adam Matthews left for Bolton's fourth goal recently and Charlton's overall inability to clear the ball is a huge cause for concern.
At the other end, Jayden Stockley's three goals in 11 league games hails an indifferent return, although in the striker's defence he has often been left too isolated.
Stockley's lone target man role is an easy one to play against, with opposition defenders not only able to double down to stifle him but working hard to cut out the supply of crosses he so desperately craves.
In response, Adkins has started to employ a more dynamic two up front in Elliot Lee and Josh Davison – Lee's energy making him an effective conduit between midfield attack and a perfect foil for Davison and his clever runs into the box.
Adkins' propensity to chop and change his line-up and try a range of different tactics points to someone who is still trying to familiarise themselves with a newly-assembled squad in order to bring the best out of it.
READ MORE: Charlton Athletic's Ryan Inniss urges people to open up as part of World Mental Health Day
There is undoubtedly quality within the squad and Adkins' tactical flexibility in his quest to find it should be applauded as opposed to having a manager at the helm who stubbornly sticks to a failing approach on the off-chance it works.
Bringing in a new manager would see another restart without any guarantee of solving Charlton's current problems or achieving long-term success.
What would most likely happen is an adoption of defensive pragmatism and long-ball tactics in order to arrest the slide without any sort of promise of a Valley spectacle anytime soon.
Furthermore, the tenacity with which Charlton defended their second-half lead at Fleetwood before the international break showed defensive improvement.
Now they have something to build on, Adkins should at least be given until the next international window to find some much-needed momentum.