4 min
With Fulham sitting top of the Championship table after five games, any lingering ghosts of last season's Premier League relegation appear to have been resoundingly banished as Marco Silva's men look the real deal.
The Cottagers are playing football that suggests they will be difficult to stop en route to promotion, if not the title.
One draw and five consecutive wins in all competitions have galvanised the entire club and heading to Blackpool this Saturday, they remain undefeated with tangible momentum going forward.
Everywhere you look there are reasons for Fulham fans to get excited with a real buzz restored around Craven Cottage – key players are finding form again, new signings look impressive, and new manager Silva has settled into his new environment very quickly.
With a net spend of just £23m, the club's work in the transfer window has also shown growth and maturity. Fulham have managed to bring in Premier League-quality keeper Paulo Gazzaniga, the naturally gifted Harry Wilson, promising Brazilian striker Rodrigo Muniz and Watford midfielders Nathaniel Chalobah and Domingos Quina.
Meanwhile, the outgoing Stefan Johansen, Aboubakar Kamara, Frank Anguissa and all the loan signings from last season have freed up space in what looks like a very promising Championship squad.
Silva has clearly had an impact on Fulham's transfer policy, and although not the most popular with fans, Director of Football Tony Khan must also take some of the credit for shrewd business dealings this summer.
Much of the criticism of Khan surrounds the infamous £100m spending spree in the summer of 2018 but he seems to have learnt the harsh lessons from the past by doing good business, and early.
He also appears to have relaxed the imposition of his own strategic agenda on the club and allowed his better qualified manager to influence transfer policy.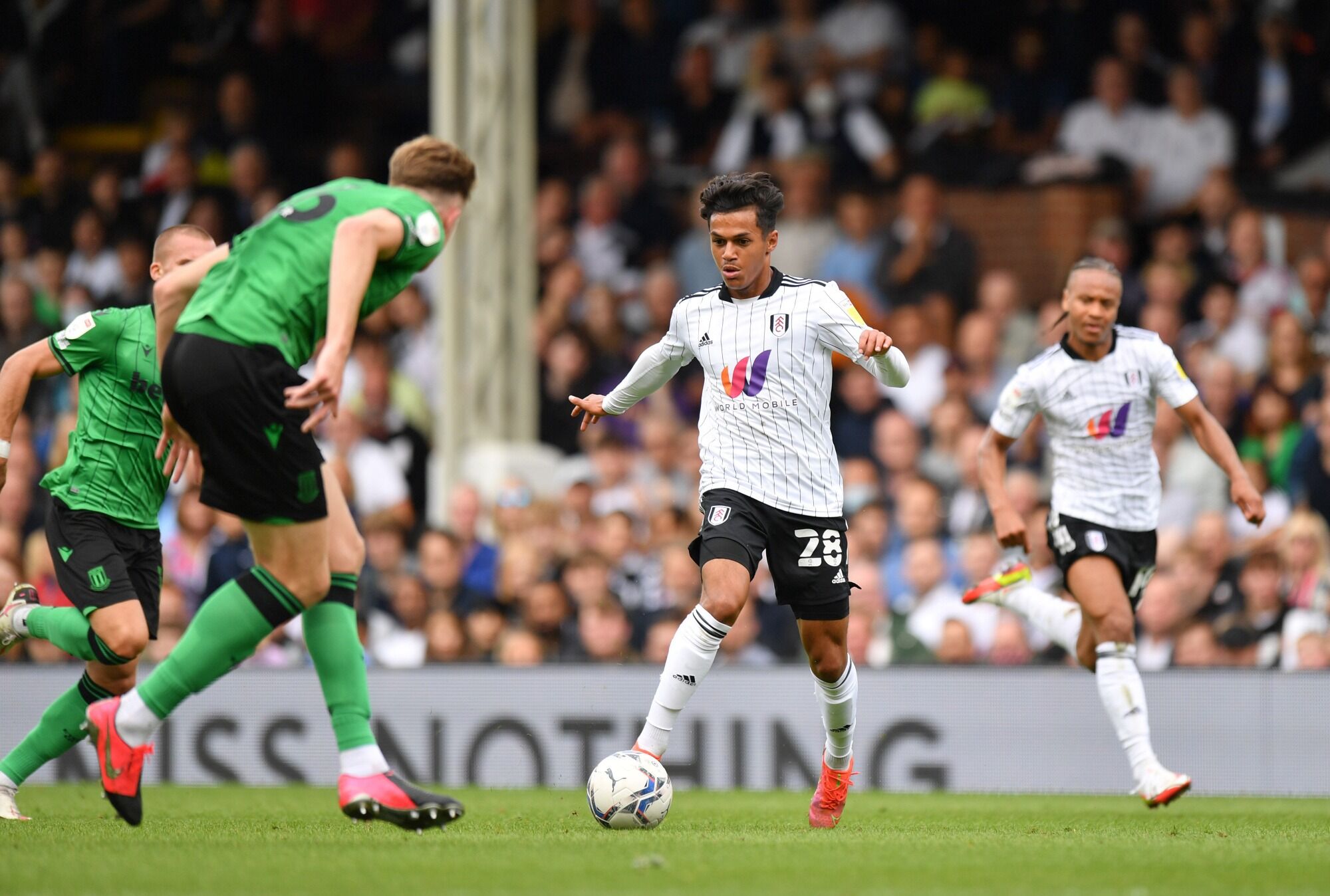 Another huge plus is the form of possible superstar Fabio Carvalho. Although the 19-year-old's contract is up at the end of this season and the sharks have begun to circle, on the pitch he can do no wrong with three goals and an assist in his first Championship campaign.
Carvalho's natural ability is complemented by his tenacity and willingness to run at defenders – a potent combination being displayed at the perfect time with a whole season of game time ahead of him.
Comparisons have been drawn with Fulham's last rising starlet Ryan Sessegnon with both players' knack of being in the right place at the right time the kind of gift that makes scouts and coaches weak at the knees.
But Sessegnon's current predicament at Tottenham, where even the ten minutes he used to get under Jose Mourinho are in now jeopardy, should be a warning that Carvalho could suffer the same fate if he leaves too soon.
Carvalho's excellent form has also coincided with Fulham's main striker Aleksander Mitrovic reminding fans why he gets picked every week. The Serb has been a monster so far with four goals, two assists and a sizable helping of gamesmanship in the five games he's played.
READ MORE: Former Fulham player Jimmy Bullard on how football can help combat mental health issues
To think, at the end of last season many fans were ready for the curtain to fall on his Fulham career. Now it looks like he will once again be playing a pivotal role in another intensely fought bid for promotion.
Jean Michaël Seri is another beneficiary of Silva's arrival and some consistent Championship game time. The Ivorian's recent form, case in point his 91% pass completion of 275 attempted passes across four starts, has many now regarding him as one of the best midfielders in the league.
After a couple of uninspiring loans in Europe, this could be the season where Seri really starts to validate his original £27m price tag.
In the race for the title, can anyone stop Fulham?
West Bromwich Albion are joint top and look like they will be right up there next summer. Mark Warburton has also built a strong QPR team, while Bournemouth are likely to build on their undefeated start.
Overall, there is some handsome football being played at the top of the league, but none more so than at Craven Cottage.
Desire, strength, talent and experience are just some of qualities coursing through this Fulham squad, and they still have midfield battleship Harrison Reed and Fulham's longest serving player Tom Cairney to come back.
Combined with the confidence and winning mentality that comes with a run of form, Fulham are a daunting prospect for the rest of the league and look unstoppable.