5 min
"It's been a very difficult year," confesses Paul Loding, manager of LGBTQI friendly football team Millwall Romans.
As part of Football v Homophobia's month of action, the club had plans to promote awareness and challenge discrimination but, like the rest of their season, coronavirus restrictions have hit them hard.
"It's been tough to organise anything or get involved," Loding exclusively told London Football Scene.
"We did manage to play a game in December for the Rainbow Laces campaign which helps the cause.
"But a suggestion of hosting a tournament, possibly this month, hasn't been able to take place and will probably now be pushed back to the summer."
Instead, Loding has been trying to keep spirits up and ensure players get through lockdown via online quizzes and Zoom events – including a wine tasting evening where players were sent samples of different wines to try.
READ MORE: Millwall fans generosity sees them become fundraising champions in Cancer Deadline Day campaign
"This lockdown has been a lot tougher, I think a lot more people are struggling" Loding said.
"Last April, the nice weather helped but we're always active on our WhatsApp group, whether it's discussing scores (our players all support different teams) and having some banter around that all helps.
"It's about keeping everybody active and involved and we're going to be looking at starting a running competition too on Strava.
"We'll set-up a league table to see how far and fast people are running to make sure the fitness is still there – which it isn't for me at all at the moment to be honest!"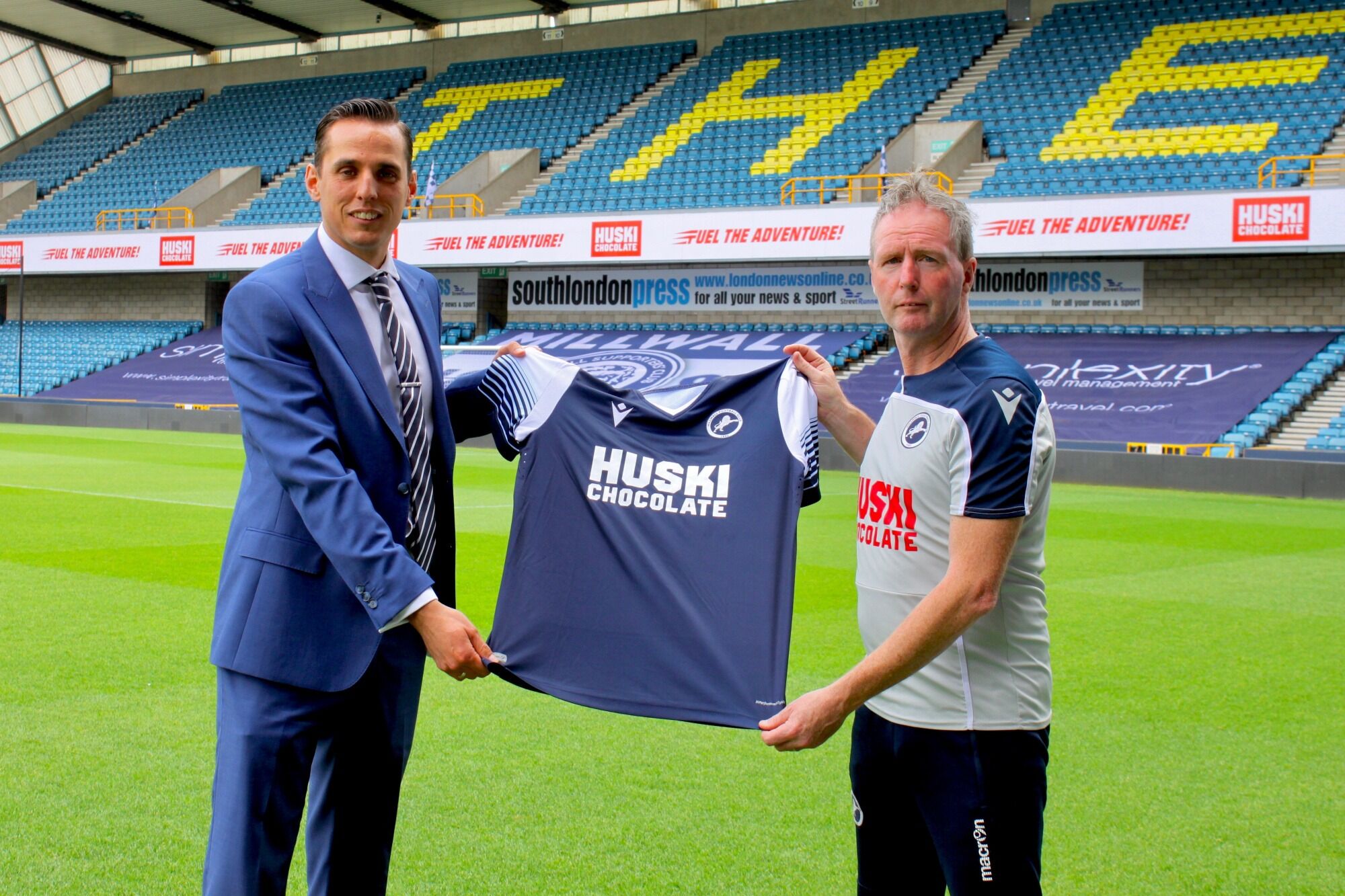 In another important step to increasing overall visibility of LGBT+ football, the Romans officially became a part of the Millwall Football Club family ahead of the 2020/21 campaign.
Games may have been limited since the summer due to the pandemic but the structured playing opportunities the partnership has brought to the LGBTQI+ community and their supporters has proved invaluable.
Millwall have already provided all-weather training facilities and 4G pitches at St. Pauls as well as equipment such as kits, tracksuits, and training tops as well as match officials for games.
"Working with Millwall has been great and the attachment to them has been massive in attracting more players," Loding said.
"We haven't had to do any traditional advertising for players as we had to do in the past – it's all come through the press attention the announcement initially received.
"In the summer we made it open training so anyone could come along, of any ability – whether they just wanted to turn up for fitness, be sociable with other LGBT members or play competitively.
READ MORE: Charlton Athletic leading the way against Homophobia – but football still needs to do more
"We have two pitch sessions per week, Monday and Wednesday nights and then on Sundays we have games.
"Millwall Lionesses train on the same pitch as us on the Monday and Wednesday and we've even had an unofficial match against them.
"All of it makes you feel a part of something – it provides a safe space for players to come and play and, I hate this phrase, but it 'normalises' LGBT football."
Such has been the success of the team's open training, with participation regularly around 30 people per session, the Romans are even considering introducing a second team next season.
Once restrictions are lifted, the players have also been invited down to The Den for team shots and individual photos while Loding is also eyeing a local derby against south London rivals Charlton Invicta.
"Irrespective of what happens with our league, we will be pushing for that game quite a lot – we'd love to play them, even if it's a friendly in the summer," Loding said.
"I think that'll be a really important game, a proper south London derby with two LGBTQ+ teams facing each other."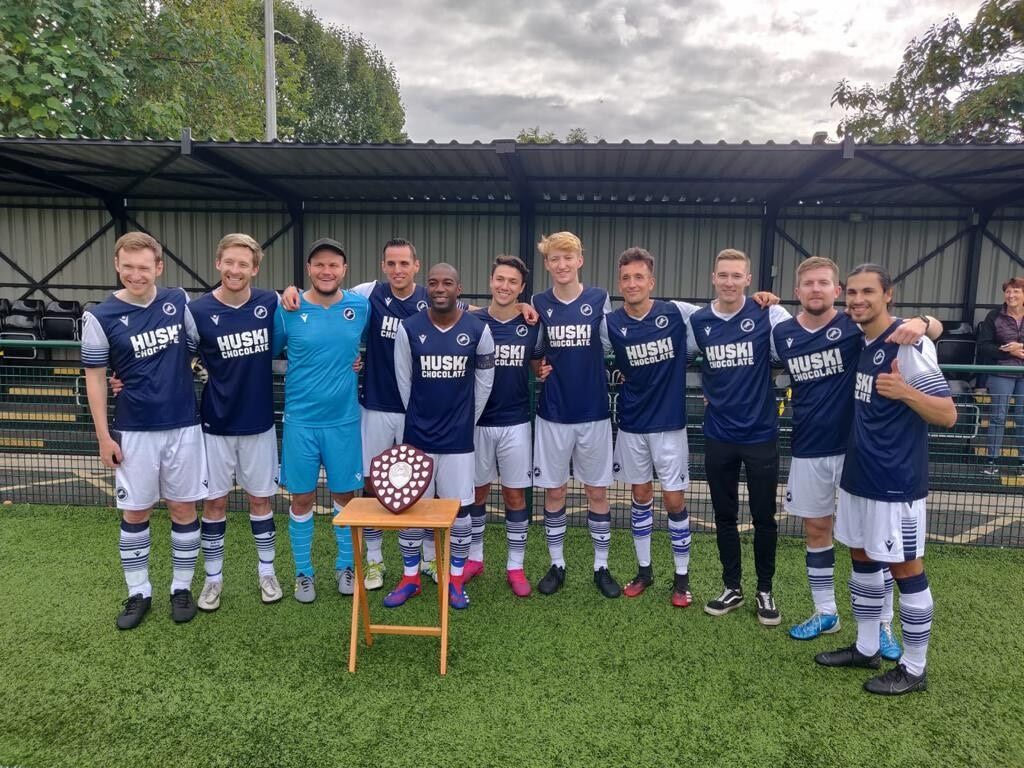 These sort of games can only help increase awareness and start more conversations around homophobia in football and perhaps one day even lead to an openly gay player in the professional game.
Although that is the natural next step, Loding believes it would take a very brave player to come out in the current climate of widespread social media abuse that is blighting the game.
"It's a shame no professional player has actually felt comfortable enough to come out," Loding added.
"That will definitely be the next step but I feel football is still very much behind other sports such as rugby where there are a few openly gay players.
"If a Premier League footballer was to come out, they would get a lot of abuse and it's a shame it has to be like that.
"Social media abuse has to be cut out and clubs have to be more proactive – not just the social media companies.
"When our partnership with Millwall was announced we expected a little bit of a backlash, remarks like 'you're not welcome at the club' and 'it shouldn't be like this'.
"But it doesn't represent the club though, they have been brilliant and really supportive throughout.
"Nevertheless, Milwall were on the phone to us and investigating and within hours it was stamped out – that's what you need more of."
The coronavirus pandemic may have blighted their season but it hasn't dampened the Romans' spirit and enthusiasm for the future as they, and LGBT+ football continue to grow in the face of any challenge or adversity.