4 min
From games behind closed doors and the Black Lives Matter movement to Pay-Per-View screenings and Project Big Picture, football's landscape has dramatically changed in 2020.
Revolution appears to be in the air and should these winds of change take hold, there is one issue that urgently needs addressing – football's relationship with gambling.
Unlike other issues (and there are plenty), the game's relationship with gambling rarely finds itself in the spotlight with 'Safer Gambling Week' coming and going with little attention.
The campaign, which ran from November 19-25, set out to 'get everyone talking about safer gambling'. Unfortunately, it seems to have fallen on deaf ears.
Football is laced with betting advertising, affecting fans and players alike with England international Kieran Trippier the latest in a long line to be charged with breaching FA betting rules in an investigation still ongoing.
It is hardly surprising the likes of Trippier, Daniel Sturridge, Andros Townsend, Joey Barton and Paul Scholes and so many others have fallen foul of the rules when gambling is tightly woven into the fabric of the modern game.
Every interaction fans have with the game is intertwined with it – TV and radio adverts, sponsored articles, podcasts, shirts and stadiums – it is incessant and little wonder why gambling addiction is on the rise.
Unchecked, football is raising a generation of fans incapable of separating watching the game they love with placing a bet on it.
In the UK, there are an estimated 340,000 people suffering from a gambling addiction, the vast majority of whom are men aged between 20-49.
READ MORE: Hendon FC initiative aiming to fight mental health issues one goal at a time
With the game's attitude to mental health shifting, so too must its attitude to gambling.
Broadcasters and publications have done great work in raising awareness of men's mental health issues, but gambling is still too often overlooked.
It is estimated a man commits suicide every day due to gambling addiction and the number of 11 to 16-year-olds addicted has quadrupled in the last two years.
Questions need to be asked, of clubs, broadcasters, stakeholders and government, as to why so little is being done to combat this.
Sadly, as is often the case in the modern football landscape, it comes down to money.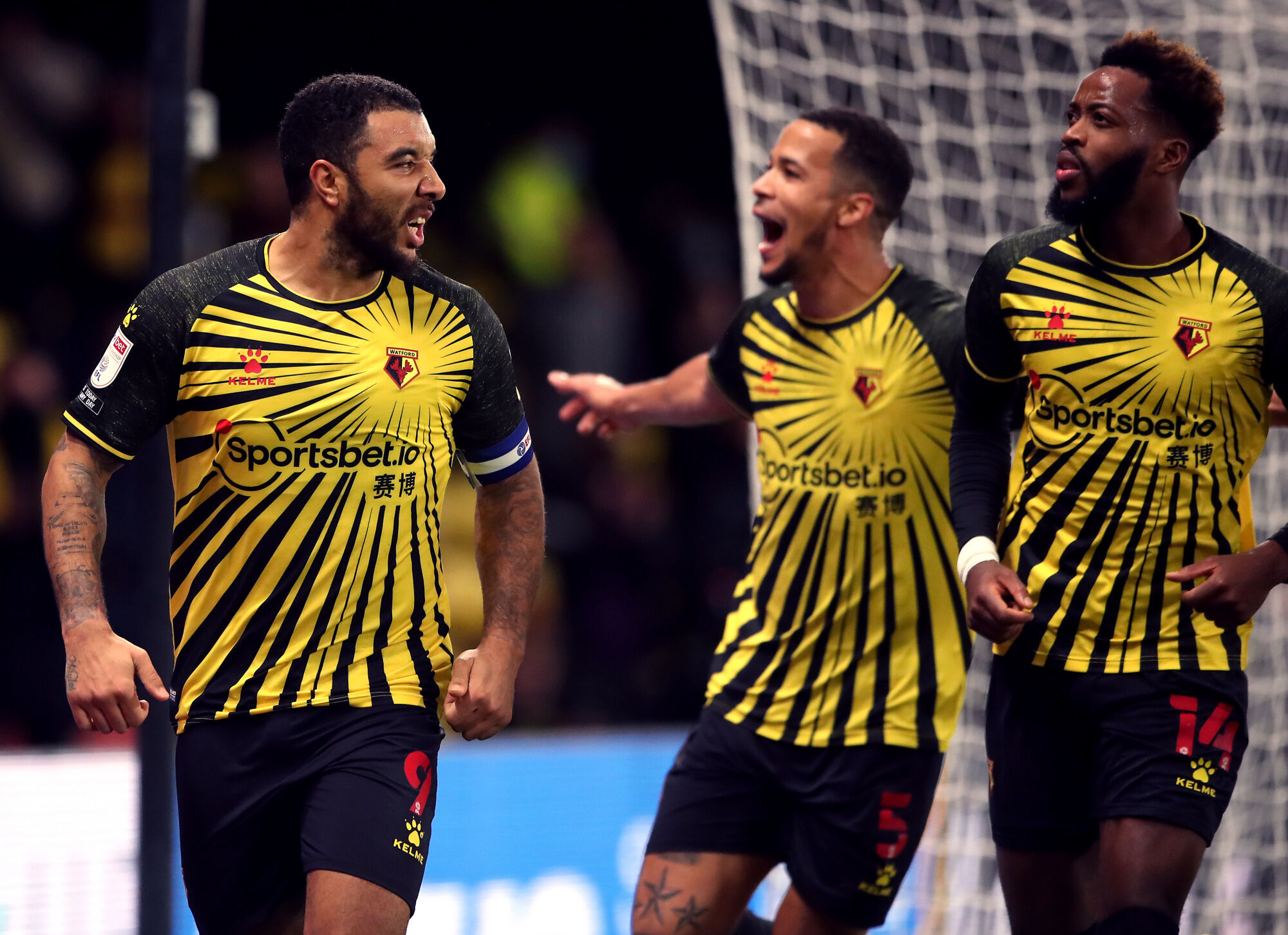 Gambling companies contribute vast resources to the top of men's football – of the 44 Premier League and Championship sides, 26 are sponsored by gambling companies.
Championship clubs earned £40m from gambling firms last season alone, a significant amount in a league that is collectively haemorrhaging money.
Championship, and bottom half Premier League clubs rely on the bookies' coin to fund their ever overstretched spending, making it hard to think twice about not taking it.
Of course, there is nothing inherently wrong with gambling; a flutter on a cup upset, a 7-fold that might pay for a holiday is entertaining and can make sport a little bit more exciting.
However, to believe the industry relies on those who stick some loose change on an accumulator once a week is naïve – bookmakers rely on addicts.
In the UK, 78% of revenue from online gambling companies comes from 4% of its players, the high rollers who bet (and lose) vast sums regularly.
READ MORE: Mark Prince: How the spirit of son Kiyan lives on in anti-knife campaign
The rise of gambling addiction is not just a football problem though, nor is it just a UK problem. But that doesn't mean football clubs and UK law makers can't lead the way in reforming current practices to protect people from harm.
Although a government review is currently underway, the UK legislation concerning gambling regulation was drawn up in 2005 – way before everyone had five bookmakers and a casino in their pocket via an App.
Football needs to act, not with empty gestures, like banning shirt sponsorship, but with affirmative action.
The idea of turning away millions of pounds in gambling sponsorship may seem crazy in a time when clubs are struggling due to coronavirus and it is easy to take the money and think later – football's short-termism knows no bounds.
But the game will not collapse without that money, despite what fear mongers may say.
Alcoholic and tobacco sponsors all had their time, gave their money but were ultimately moved on for the good of the public.
It's time that football did the same to gambling.