4 min
Tea and milk. Pie and a pint. You can have one without the other, but they're more satisfying when combined. So is the case with the beautiful game. Football with fans is just so much better.
Charlton Athletic welcomed 2,000 supporters back to The Valley on Wednesday night in what was the first London football ground to host fans since the latest coronavirus restrictions were lifted.
I must admit to being sceptical as to what impact 2,000 fans would actually have in a 27,000-seater stadium, but I was pleasantly surprised.
Each individual clap echoed and was amplified as though the stadium was full. Each 'Waheyyy' as the announcer read out the team sheet was yelped with pride and childish excitement.
It may sound like something small, but the fact fans can do it again is the thing that is so exciting. It's these small elements that combine to make the matchday experience so iconic.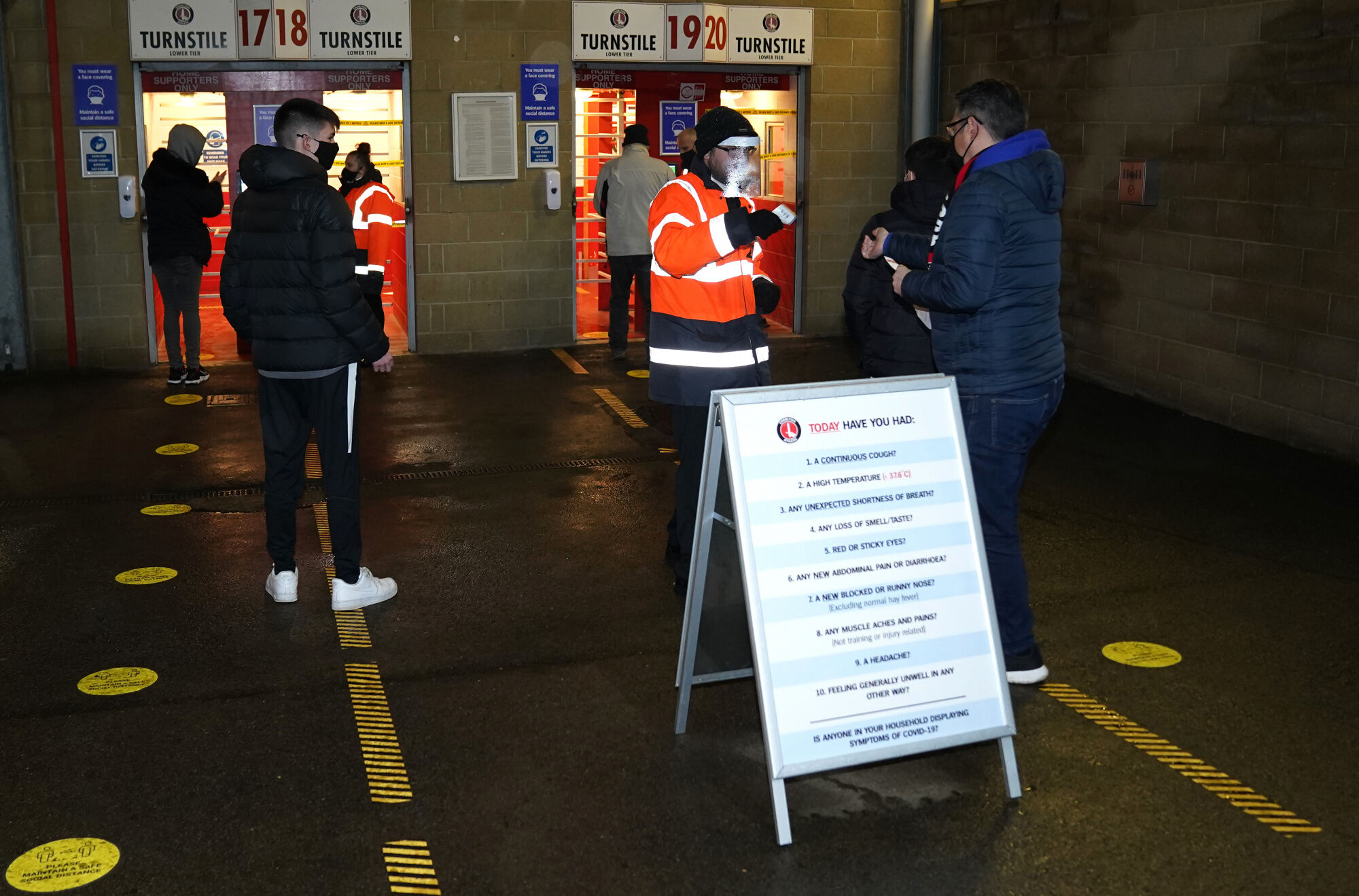 A SPOTLIGHT ON THE FANS
Speaking to fans before the game, excitement was rife. The positives of returning back to their beloved Valley far outweighed any of the pain of staggered entry or other coronavirus protocols.
Socially-distance queuing is commonplace in today's Covid world and football is no exception with delayed entry meaning some fans were required to arrive around an hour and 45 minutes before kick-off.
A cold, wet and windy wait, but as one elderly couple told me, "It's well worth it," and recognised it was just "one of the prices you've got to pay to watch live sport these days."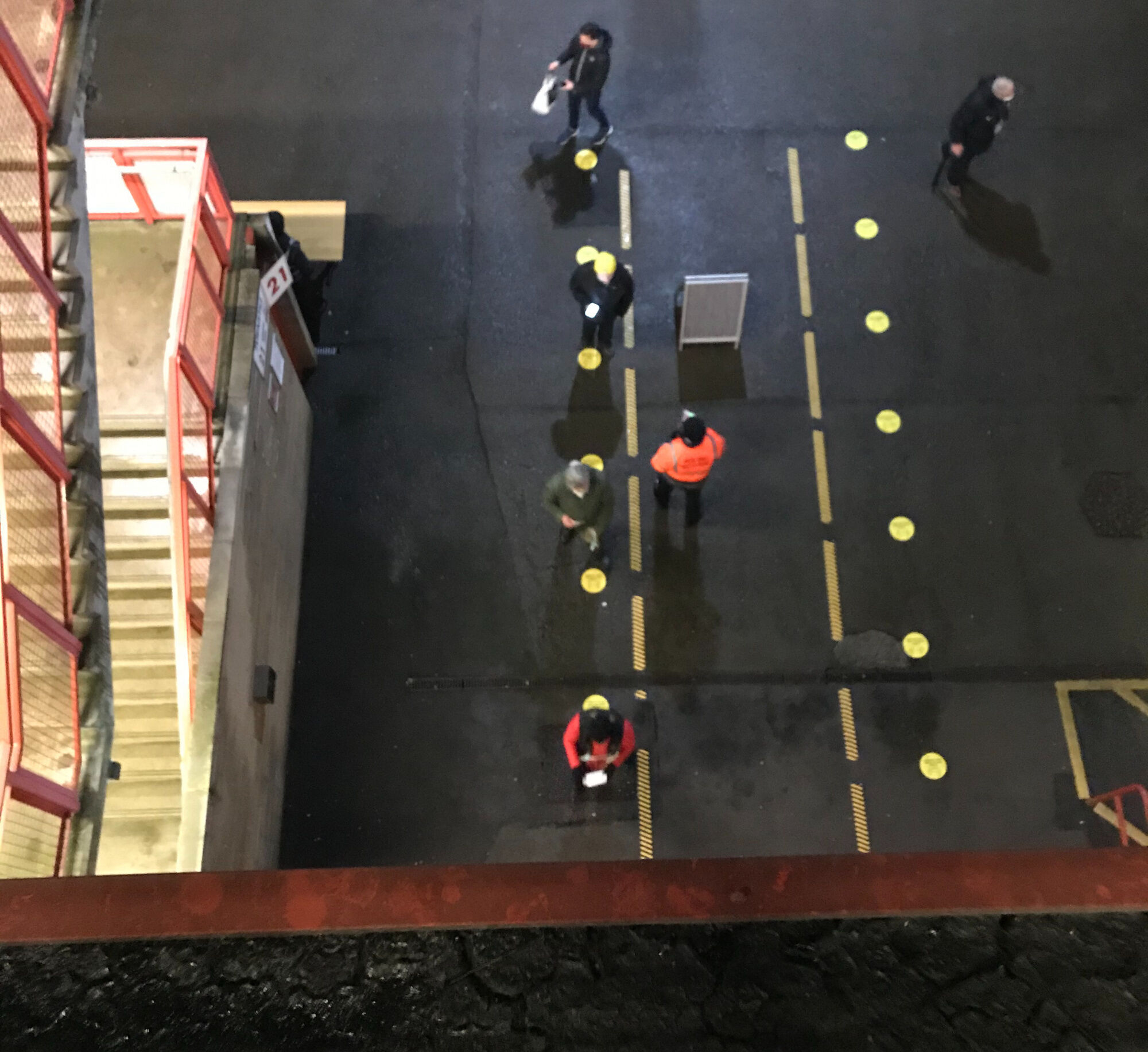 QUENCHING THE THIRST
The club were not serving any food or drink as part of their adherence to Covid protocols.
However, club sponsors kindly offered a free hot chocolate to all fans as a gesture of goodwill.
I was delighted to see this initiative was extended to the press although I would hasten to describe it as a "luke-warm" chocolate. Nonetheless, the gesture was greatly appreciated on a bitterly cold evening.
Elsewhere, Addicks fan Joe expressed his concern at the "no persistent standing" rule, before turning and pointing to his friend, exclaiming "this one is a stander."
From where I was sat, it appeared Joe and the rest of the lucky ballot winners observed this impeccably, remaining seated for the entirety of the game.
Although that being said, there wasn't much going on the pitch to get them up off their seats.
THE BIGGEST ADVANTAGE OF SMALL CROWDS
The social distancing measures and monitoring means you can use the facilities without the chance of missing the start of the second-half due to queuing – or inadvertently queuing for the pie and pint kiosk instead of the urinals.
Perhaps these new Covid guidelines aren't so bad after all…?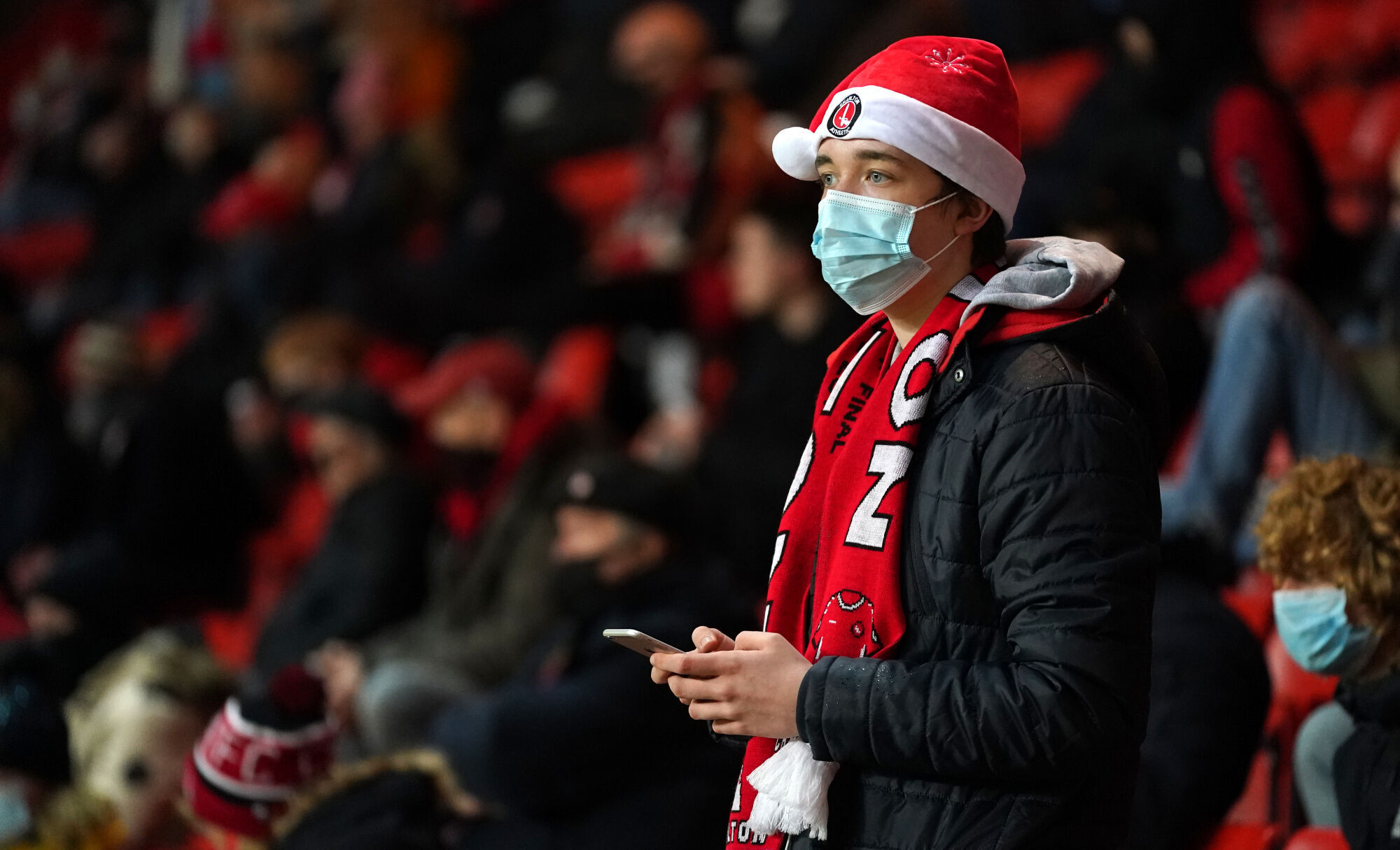 THE MATCH
The pre-match warm up was met with a rousing roar of noise and applause with fans overjoyed to be able to witness their players put through their paces in the flesh for the first time in nine months.
As the game commenced, even the moans and groans – which occurred almost instantly with Charlton's sluggish start – were somewhat soothing.
However, the crowd eventually stirred and chants of "Red Army" began echoing round the 27,000 seater stadium.
One pertinent takeaway though was that the individual fan could easily be heard, and unusually, the fans could similarly hear everything that was being said in the dugout with a booking for MK Dons boss Russell Martin which resulted in ironic cheers and repeated taunts – a familiar occurrence for fans.
READ MORE: What it's like to cover football in the coronavirus pandemic
However, Lee Bowyer was oddly critical of the fans post-match, saying "it wasn't what I expected" and the atmosphere "was very quiet, except some negative shouting."
Bowyer's criticism seems unfair and uncalled for – with fans being asked to abide by new rules and to spectate in extraordinary, unfamiliar circumstances while players and managers have had over six months to adjust to the new conditions.
For fans, much uncertainty still exists with many still unsure if they were even allowed to sing at all.
Like everything with Covid, the return of fans is riddled with ambiguity and uncertainty and will be a learning curve for all.
But most important is the return itself. Football has been great since Project Restart, but the impact of fans in the stadium – for both players and the fans themselves – can never be underestimated.