6 min
England's first black footballer? Was it Laurie Cunningham? Viv Anderson? It was neither…
Benjamin Odeje has fought for decades to be recognised as the first black footballer for England at any level.
Now, as the Three Lions reached the landmark of having 100 black players represent the country during the recent friendly against Wales, Odeje reflects on his forgotten legacy.
"I remember ITV did a programme in which they congratulated Viv Anderson for being the first black footballer to play for England at any level", Odeje told London Football Scene.
"When I heard it, I rang ITV and spoke to one of the producers where they quickly tried to pacify me."
While Anderson is widely known as the first black player to be capped at senior level in November 1978 with Cunningham appearing for the Under 21s a year earlier, it is Odeje who is English football's black trailblazer.
Back in 1971, Odeje's scoring record as a 15-year-old schoolboy from South East London not only earned him the nickname of 'Boy Pele' but also the attention of the England Schoolboy selectors.
Nevertheless, Odeje was still placed in the fourth team out of four in Bisham Abbey trials but defied all the odds to earn a call up to the England Schoolboys team, going on to make his debut against Northern Ireland.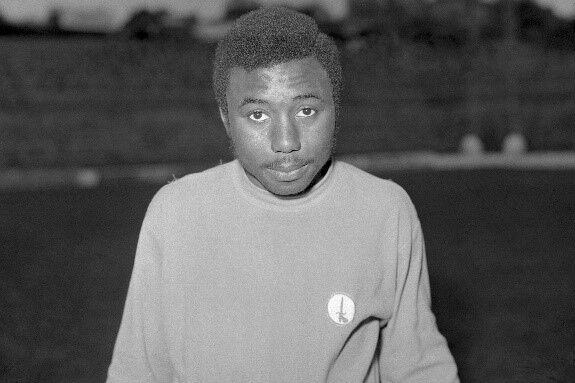 Unbeknown to him at the time, Odeje was writing footballing history as he helped the Three Lions to a 1-0 win in front of a Wembley crowd of 70,000 fans – a whole six years before either Cunningham or Anderson burst onto the international scene.
"It was something I can't describe now. No words can describe how I felt apart from being extremely happy," recalls Odeje.
"The mere fact that I didn't realise I was making history; all I wanted as a player was to play football."
The fact history has been rewritten since is not only a stolen sense of pride that has haunted Odeje throughout the rest of his life but also affected the school lives of his daughters as well.
"The class would make fun of them and say they were lying," Odeje said. "They used to cry because their friends used to call them liars.
"They actually wanted to stop going to school because they were labelled as the girls who wanted to claim fame."
READ MORE: Theo Foley – the Irishman who deserves more than a footnote in footballing history
With his daughters doubting him, Odeje stressed the importance of the BBC's intervention in May 2013 to correct the mistake with the Football Association corroborating the story.
"From then on they could proudly go to school with their heads held up high because they realised their father was the first," Odeje added.
Despite the achievement, Odeje downplays his role as a black footballing pioneer, "I'm not going to say I was the one that introduced black players to the English League. But before I played, the number of black players were very limited."
As a player, Odeje had a natural talent for goal scoring and holds a remarkable tally of over 400 goals in three seasons: "I would score for the fun of it. I don't know how many goals there were but whoever managed to ascertain those figures, please leave it there!"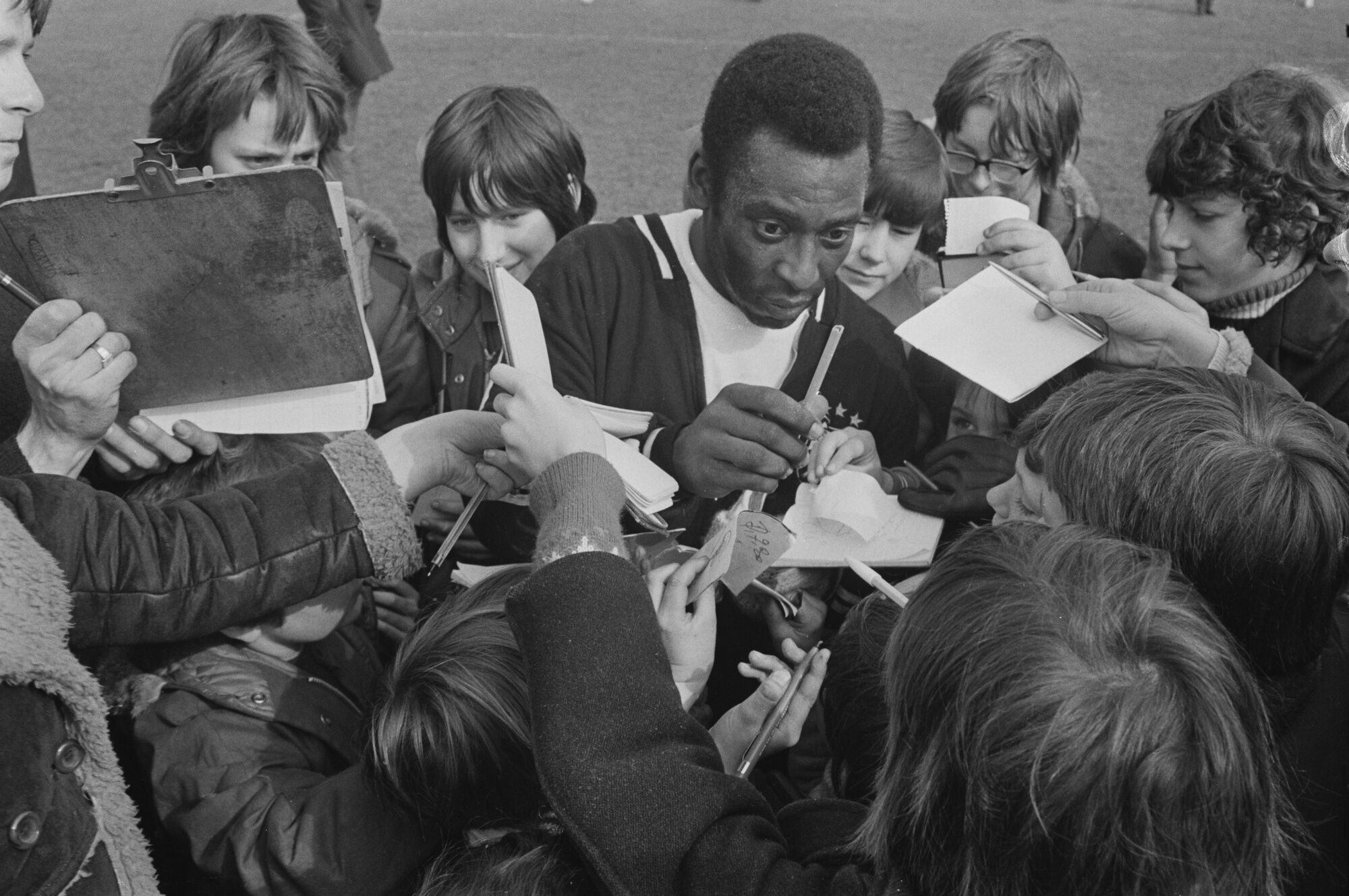 It was no wonder many compared him to Brazilian great Pele at the time, with Odeje recalling a situation when both players' paths momentarily crossed for the briefest of moments in 1973..
"I idolised him (Pele) and I remember watching him play a friendly match, I will never forget this day," Odeje said.
"Santos actually played against Fulham at Craven Cottage. I remember watching that guy and just marvelling at the things he used to do with the ball.
"I was standing beside the tunnel because I wanted to see what this God of Football was like. I remember at half-time him coming back through the tunnel and I touched him.
"I didn't wash my hands for days. This is the hand that touched Pele, I am not going to wash it."
This once in a lifetime moment seemed almost dreamlike for a boy that used to imitate the Brazilian legend as a child.
Domestically, Odeje was at Charlton Athletic under the tutelage of the late Theo Foley with the future looking increasingly bright when Colin Murphy, his former secondary school PE teacher became youth coach at the club.
But despite playing a prominent role in the Addicks' 1972-73 FA Youth Cup run, Odeje was eventually released without ever playing for Charlton's first team.
To this day, Odeje admits to being 'shocked' at the decision, but holds no regrets or bitterness: "One minute I was up there doing what I was supposed to do, and the next I was down at the bottom.
"My days at Charlton were time well spent but not as lucrative or as positive as I would have wanted."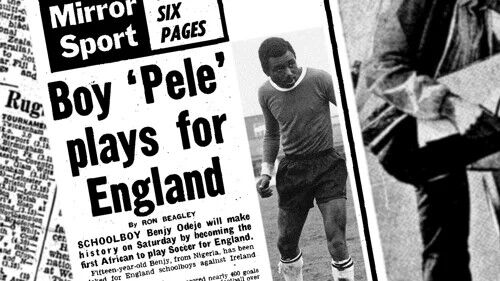 There was similar confusion when Odeje was dropped from the England Schoolboys team – such a shocking decision at the time that one of the Board of Directors at a local South East London school resigned in protest.
Although later reinstated to the side, and eventually going on to make five England appearances in total, Odeje's footballing career failed to hit the same heights and euphoria again.
Spells at non-League football level in the London area for clubs including Hendon, Clapton and Dulwich Hamlet followed before taking up a coaching role at QPR and going on to become a PE teacher.
Whatever difficulties Benjamin Odeje may have had in transitioning from talented youth team hopeful to the senior men's game, his place is rightfully written into English football's history books as: Benjamin Odeje, England's first black footballer.
Benjamin Odeje has worked in coaching for over 25 years and currently runs a soccer school in Queens Park, North West London for children who find it difficult to access the national curriculum due to misbehaviour.
For more information, visit the Atlantic Sports Development website.