3 min
Even Jesse Lingard admits it's been a tough season for him, at times looking a shadow of the Manchester United and England player who once scored in both an FA Cup Final and a World Cup.
It has been a rapid decline, but while the enforced coronavirus lockdown brought universal disruption, it may have been saving grace for the out of form forward.
"When I was playing, I wasn't fully concentrating," Lingard told London Football Scene. "I was thinking about different things in the back of my head that were happening off the field. I wasn't mentally right to even be playing."
Post-lockdown, Lingard has begun to show glimpses of the player he was – his first league goal of the season on the final day against Leicester City closely followed by a strike in United's Europa League second-leg against LASK.
READ MORE: What it's like to cover football in the coronavirus pandemic
Lingard appears to be moving away from those off-field issues and is now hoping to set a good example off the pitch as well.
A healthy body is synonymous with a healthy mind and the 27-year-old is keen to follow in the footsteps of Manchester United team-mate Marcus Rashford in sharing the importance of a healthy diet not just for footballers, but everyone.
"When you're younger, you tend to go for the McDonalds or KFC, which is totally normal," Lingard said.
"But when you grow up a little bit more, you start to develop a good diet with good nutrition and realise it can help you can play sport for longer.
"They say your body is a temple, and you've got to do the best you can do with it."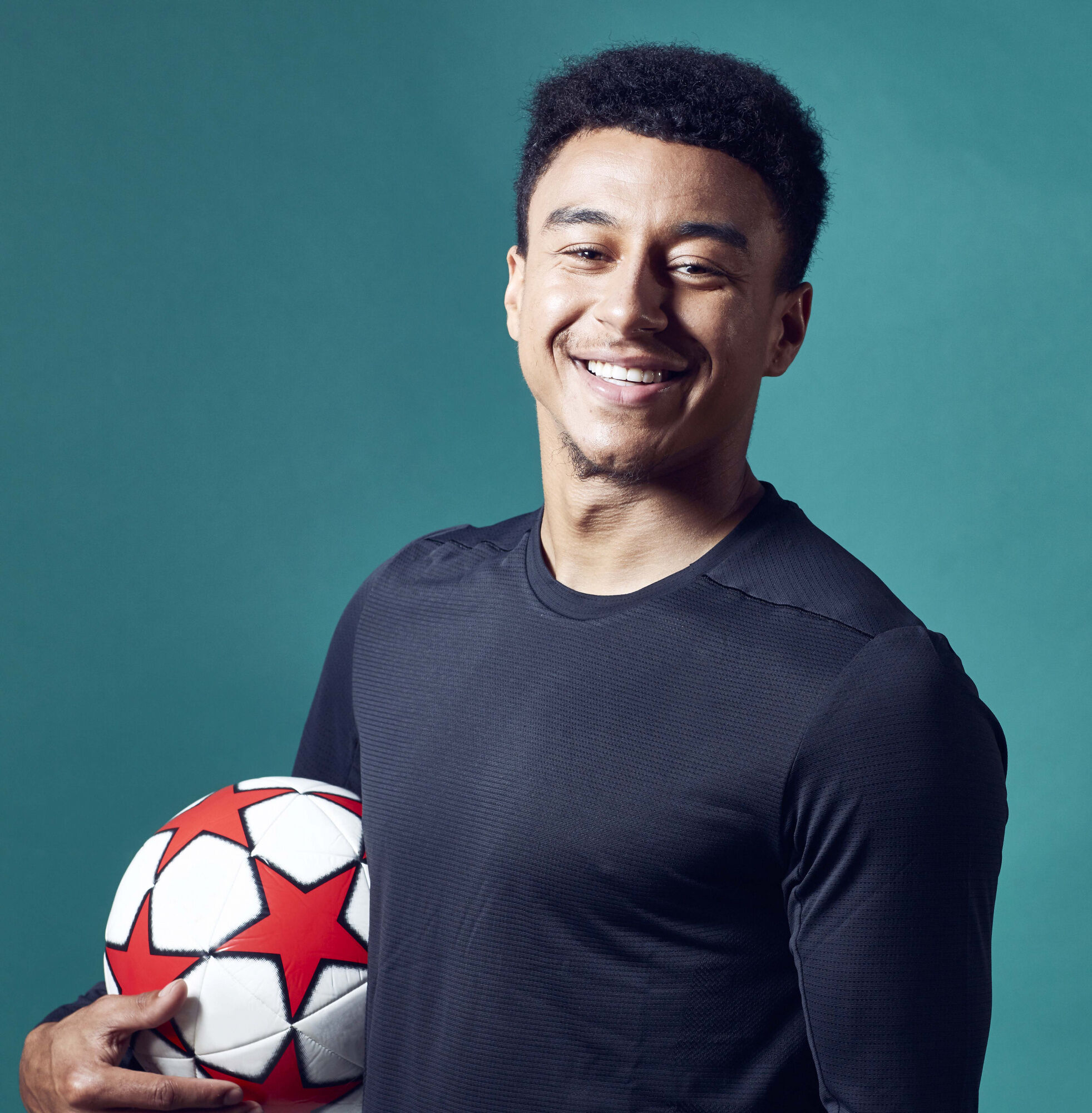 Thanks to a new partnership with American Pistachios, Lingard has been able to further his influence to encourage people of all ages to take healthier options when it comes to snacks and meals.
Getting the right diet plan can be difficult sometimes, but Lingard believes there are many ways to motivate yourself.
"If you look good, and you feel good, that's a huge motivator. Even through workout videos (made for the BBC) I feel like I've motivated different, normal people to lose weight.
"Most are still working out to them since lockdown and still losing weight, so it shows you can be your own motivator but if you have people around who can push you, that's even better!"
With United set to resume their Europa League campaign with a last eight clash against FC Copenhagen on Monday, Lingard will be hoping his renewed vigour and approach to daily life will translate into good performances on the pitch.
"It's about getting me back to me, like me back to the old Jesse," Lingard added. "I used to obviously revise on all the games I played. It's about me looking at that and thinking, yeah, there is a player there and be more confident to show your ability"
It is clear Lingard has made a big change both on and off the pitch and with a healthy diet and a new burst of good form, hopefully the return to the "Old Jesse" isn't far off – and a return to those memorable goal-scoring celebrations of his.
Jesse Lingard is an ambassador for American Pistachio Growers using American pistachios as a go-to snack for training and physical recovery. Visit the American Pistachios website for more information.