6 min
The marvel at Ollie Watkins' talent started early, that's for sure. "He certainly had that superpower, if you like."
Those were the words of his former manager Ryan Northmore, who moulded the 19-year-old's first real endeavour at senior football.
Northmore told of his pace in behind, his ability to 'face up' defenders and his deadly, ruthless nature in front of goal as the 2014/15 season on-loan at Weston-super-Mare was Ollie Watkins' opening statement of intent.
Six years later and the arches of Wembley await Watkins for the second time in his fledgling career as he leads the line for Brentford against Fulham on Tuesday evening in the Championship Play-Off final.
The league's top scorer and the possibility of gaining a place in the Premier League awaits – it's been quite a journey for the player.
But it's not what you know it's who you know, and then Weston boss Ryan Northmore knew Exeter's Paul Tisdale.
That was the start of Ollie Watkins' story as the youngster grew out of academy football at Exeter where, as he put it, "it didn't matter if you won or lost".
Northmore's job at the time – stay up and don't spend too much money.
More straight-forward than it sounded but the established relationship led to Watkins being identified as a player that could save Weston from relegation while simultaneously developing as a player.
"Ollie was on the radar and my first impression of him was 'what an exciting player' in terms of how he comes alive, how direct he is, how he commits defenders and that was the initial thing that sprung out about him", Northmore recalled, speaking exclusively to London Football Scene.
"It was made very clear to Ollie by Exeter that this was another step in his development rather than a strategy to move him on."
Originally meant to be a short spell on-loan, Northmore, described as a 'major figure' in Watkins career, extended his stay to the end of the season.
READ MORE: Brentford's Championship Play-Off win is the perfect lingering goodbye to Griffin Park
Looking back, there was one anomaly; Watkins was predominantly a winger.
Playing on the left of a front three, the young talent thrived on an angle to drive at defenders with exceptionally quick feet and an ability to turn full backs inside out.
Northmore pointed out that through the middle Watkins struggled with his back to goal, whilst the now 24-year-old spoke of his previous attachment to the wing.
"I did okay through the middle, but I preferred to be out wide and try to create things from there", Watkins exclusively told London Football Scene.
When asked if he has since changed his mind on his best position, Watkins said: "Yeah, I would say so. This is where I see myself playing now".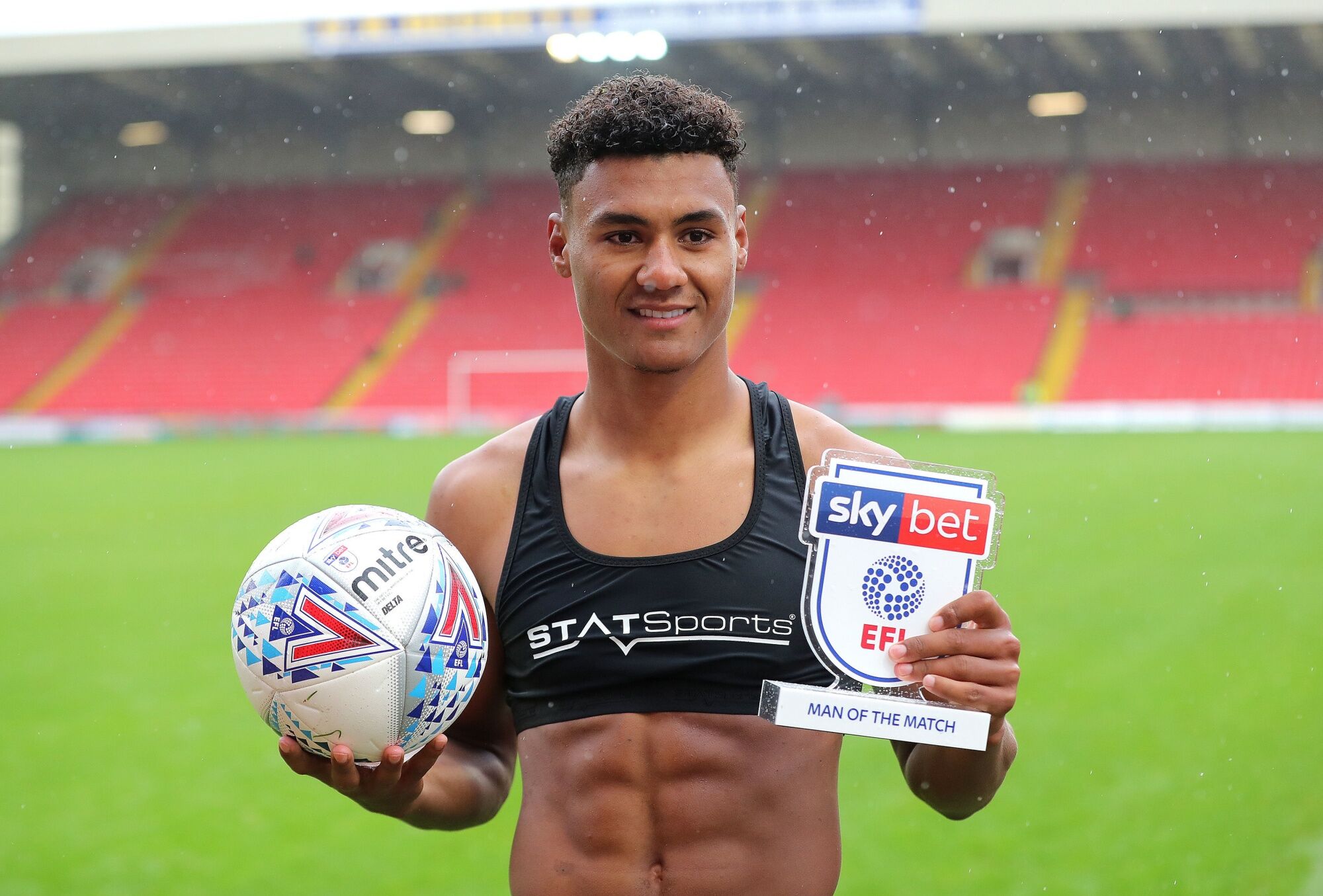 So, what's changed? Prolific and deadly, the striker has scored 26 Championship goals and looks a natural number nine, but the man leading Brentford's scintillating 'BMW' front three has been a work in progress.
Weston-super-Mare played a 3-4-3 formation, much like Brentford's system with Watkins gracing the left side and target man Jamie Lucas up front.
Lucas' departure opened the door for Northmore to experiment with Watkins through the middle.
"We had to engineer the team a little bit to supply him with the right kind of passes to bring his qualities out," Northmore explained. "If we transitioned quite quickly he was absolutely deadly, ruthless and so effective in those moments of the game."
But it wasn't plain sailing; Watkins thrived on the front foot but found it challenging to hold-up play.
However, Northmore believes that this aspect becomes less crucial further up the football pyramid.
"That aspect of the game is important at non-league level but as you go further up is less of an important quality. I think he's moving into a setting now where his type of game is exactly what's needed."
READ MORE: Brentford's Said Benrahma could be one of the best in Europe – if the right choices are made
Now, with his natural flow able to operate in full force, Ollie Watkins has been able to blossom under the careful observation of Thomas Frank.
One attribute appears to have been constant throughout, though – character – with Watkins described by his former boss as level-headed even at an early age.
"That was the thing with Ollie. We talk about his star quality from a technical perspective but his star quality from a more characteristic perspective was his ability to take things in his stride in a way where he could improve his game.
"If he got loads of praise, he didn't think suddenly that he'd arrived if he scored two goals.
"He wasn't a different person after the game. The same when he missed a few chances and came off a little dejected, that dejection didn't last too long. To see that quality in a young player showed his inner strength and his character."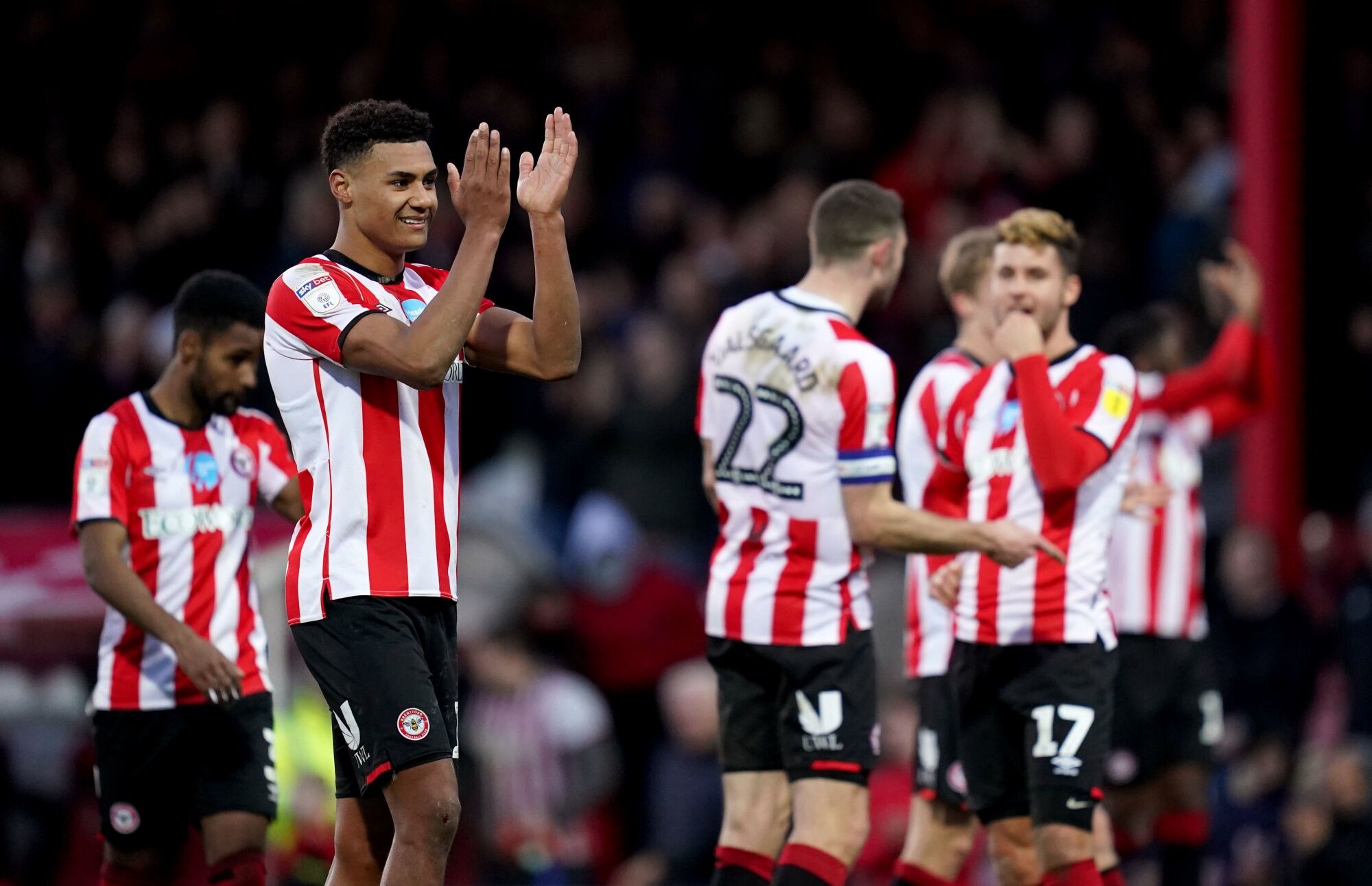 His former manager says his level-headedness will hold him in good stead if the upward spiral is to continue.
Man of the Match in the final game at Griffin Park against Swansea City, Watkins is letting his feet do the talking.
Scoring a centre-forwards' goal, a smooth conversion after just 11 minutes displayed a positional transformation for all to see.
There were sprinkles of his past, though, as he clenched his fists in celebration after tracking Jake Bidwell along the wing to win back possession for his team. These defensive tendencies are a fine mixture of recollection and duty.
Leading with his goals, leading with his confidence and comfortability, Ollie Watkins may see the Championship Play-Off Final as the last piece of the puzzle.
Whichever way it goes, he can certainly see the final picture much more clearly now.