3 min
Millwall and Charlton Athletic supporters have joined forces to raise over £2,000 in honour of two teenage victims of street violence.
Jimmy Mizen and Rob Knox were both killed on the streets of London 11 years ago with yesterday's Championship encounter between the two sides known as 'Jimmy's Day' in tribute to Millwall fan Jimmy.
Before the game, supporters from both clubs came together for a 10 mile challenge, known as 'Together For Ten', walking from Sidcup station to The Den to raise money for both the 'For Jimmy' charity and the Charlton Athletic Community Trust.
Organised by lifelong Millwall fan Dan Poore and Charlton supporter Craig Peppiatt, it was an idea the two friends conceived to try to get the message and good work both clubs do in the community more widely recognised.
"I came up with the idea because every time Millwall and Charlton play each other they do something around the two boys," Dan Poore explained.
"I wanted to try to do something more public because there is so much going on at both clubs but anyone outside the clubs wouldn't really know about it.
"So I was round at Craig's house one day and mentioned it to him and we agreed to give it a go and it just grew from there."
The group were met by both the Mizen and Knox families at the end while bucket collections were also held around the ground prior to kick-off.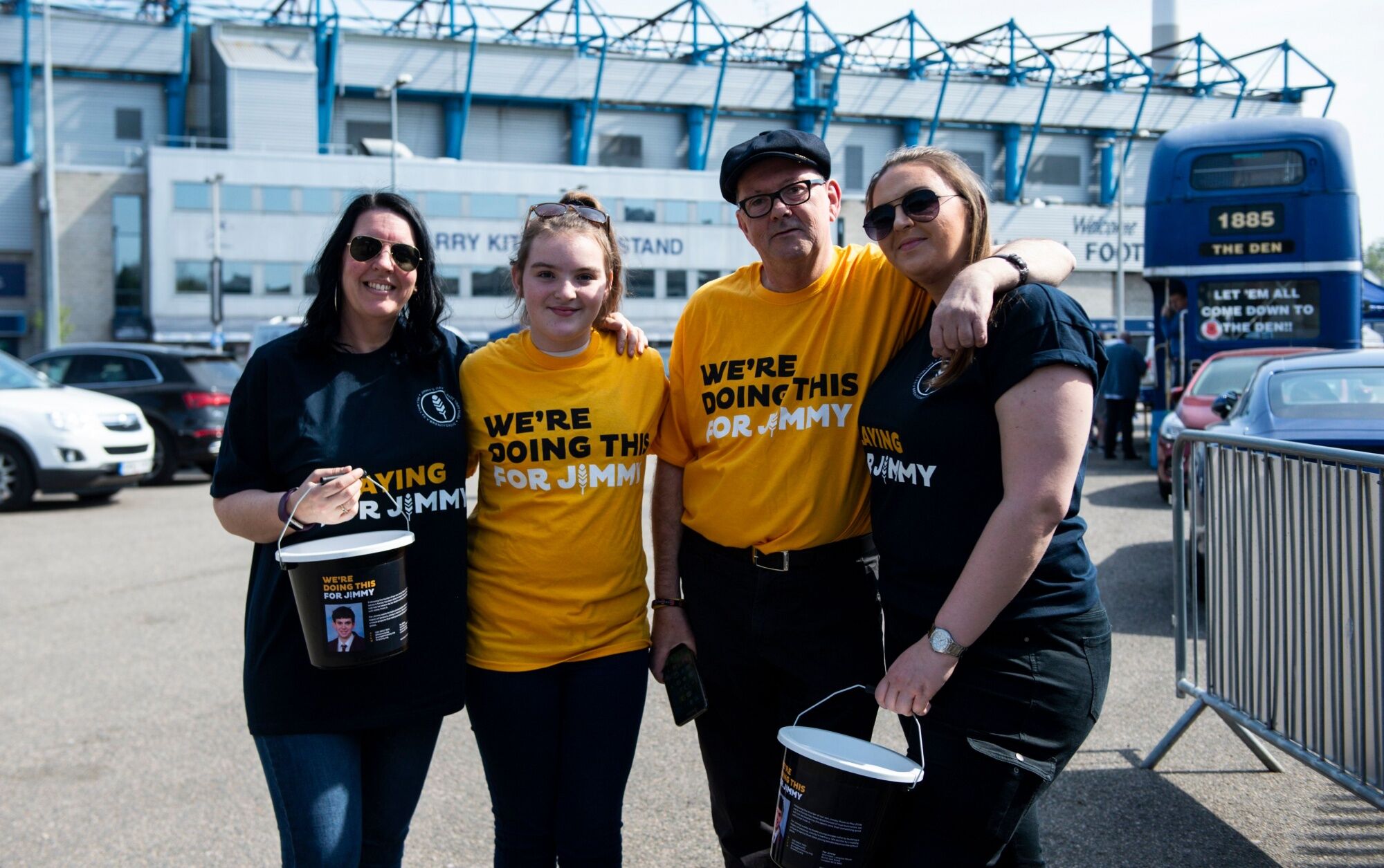 'Football can be such a powerful tool'
Millwall manager Gary Rowett was also full of praise for the initiative in his post-match press conference, highlighting how pleasing it was for football to bring two rivals together for such good causes.
"What always amazes me is that when you talk about local rivalries, people tend to talk about the negative aspects of them," Gary Rowett said.
"But what I think both clubs have done brilliantly, and both sets of fans as well, has been to be so respectful.
"It just shows how football can be such a powerful tool to create awareness around these issues.
"Everyone supported both campaigns really well and it's nice to see it's not just a Millwall one, but it's a Charlton one too as it's a local area and an issue that affects everyone".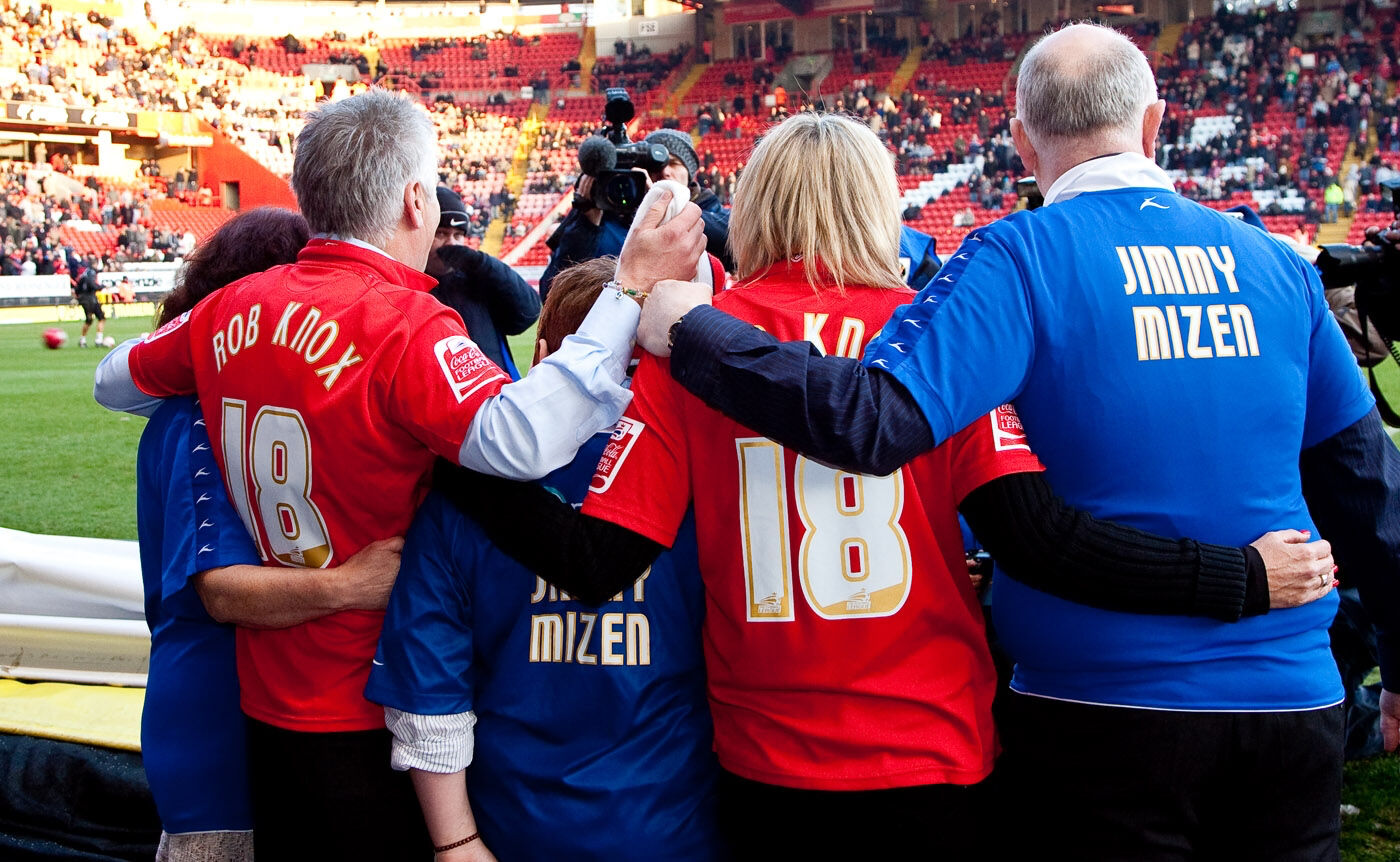 'Together we can make a change'
Barry Mizen, Jimmy's father, also addressed the crowd before the game, echoing the same unity that was shown throughout the day.
He said: "We have issues on our streets. There is violence. We worry for our children, grandchildren, nieces and nephews.
"Together we can make a change and we are forever grateful to two fantastic South London football clubs – Thank You Millwall, Thank You Charlton."
Plans are underway to repeat the 'Together for Ten' walk when Charlton host Millwall on April 4th, 2020 but until then, you can still donate to yesterday's 'walk by visiting the 'Together for Ten' fundraising page.