2 min
Brentford have pledged their commitment to end single-use plastic by providing reusable bottles at their Jersey Road training ground.
Every member of the Bees' coaching and playing staff have been given a specially-designed bottle they will be able to fill up at one of three water stations around the Osterley site.
The decision is in line with Sky Ocean Rescue and the EFL's commitment to reduce the impact of plastic waste on the environment as part of the #PassOnPlastic campaign.
Chris Domoney, from the club's medical department, was tasked with setting up the project and spoke as the new bottles were introduced to everyone on site.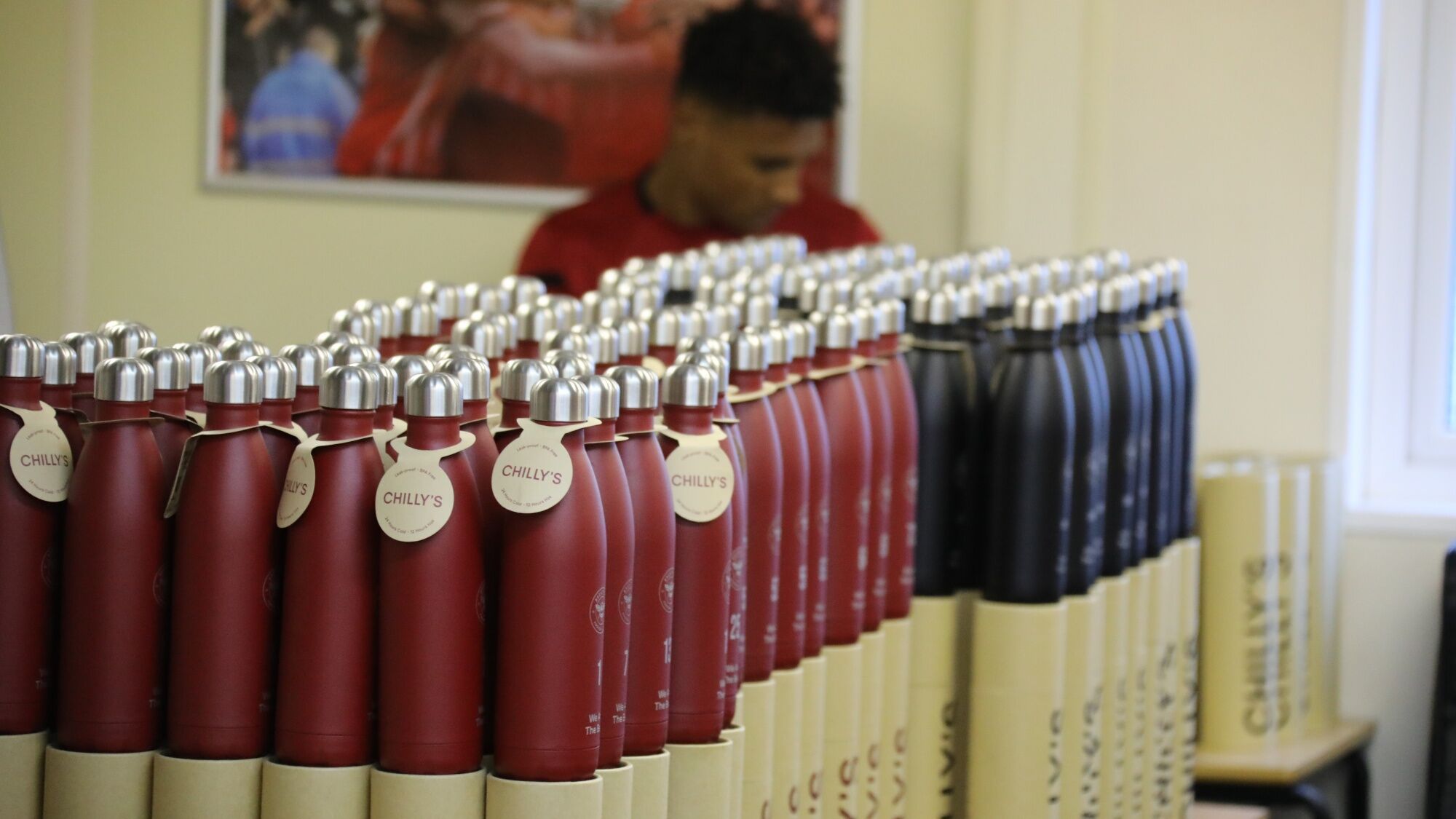 "Co-Director of Football Phil Giles asked me to drive the removal of single-use plastic at Jersey Road and thus began a quite long process of getting an alternative in place," explained Chris Domoney.
"Over the course of a single season we estimate we used 20,000 plastic bottles, adding up to 304kg of plastic waste.
"After exhaustive research we have installed three Pure Water stations around the site, which provide filtered and mineral-enhanced chilled water from our regular mains supply.
READ MORE:Thomas Frank on the 'Moneyball' technique driving Brentford's transfer activity
"The drive towards a plastic-free environment is also being reflected in excellent work being done by chef Joe O'Neil and the team around the catering department.
"The environmental and economic benefits are long term, but we are also striving to introduce the project at other club sites and the new stadium.
"We are indebted to brand leaders Chilly's for supplying the bottles, as well as Hawker Softeners and Kinetico for supplying and fitting the filtration equipment."