3 min
Charlton Athletic's signing of Tomer Hemed from Brighton may have been a frustratingly drawn-out process but Addicks fans can rest assured the forward is worth the wait.
As well as capturing a bullish, intelligent striker, Hemed also has a real aura of maturity and composure about him – both on and off the field.
A Jewish footballer who grew up in Israel, Hemed has a stronger connection to conflict than most, with his grandparents originating from Syria.
And the 32-year-old believes football can play an important part in society, with players as integral role models for future generations.
"If there is war or fighting, it is always sad," Hemed told London Football Scene.
"I hope that the people who are in control of these countries can do things to help people lead better lives because when you see kids growing up, they should not grow up to hate people.
"Hopefully we can all give a good example to the kids, because from them we can build a better life.
"We as footballers should be big influencers and these are times where we can be role models towards good things.
"We know that many people follow us so we can be role models, especially on social media, to show the best way to live and behave."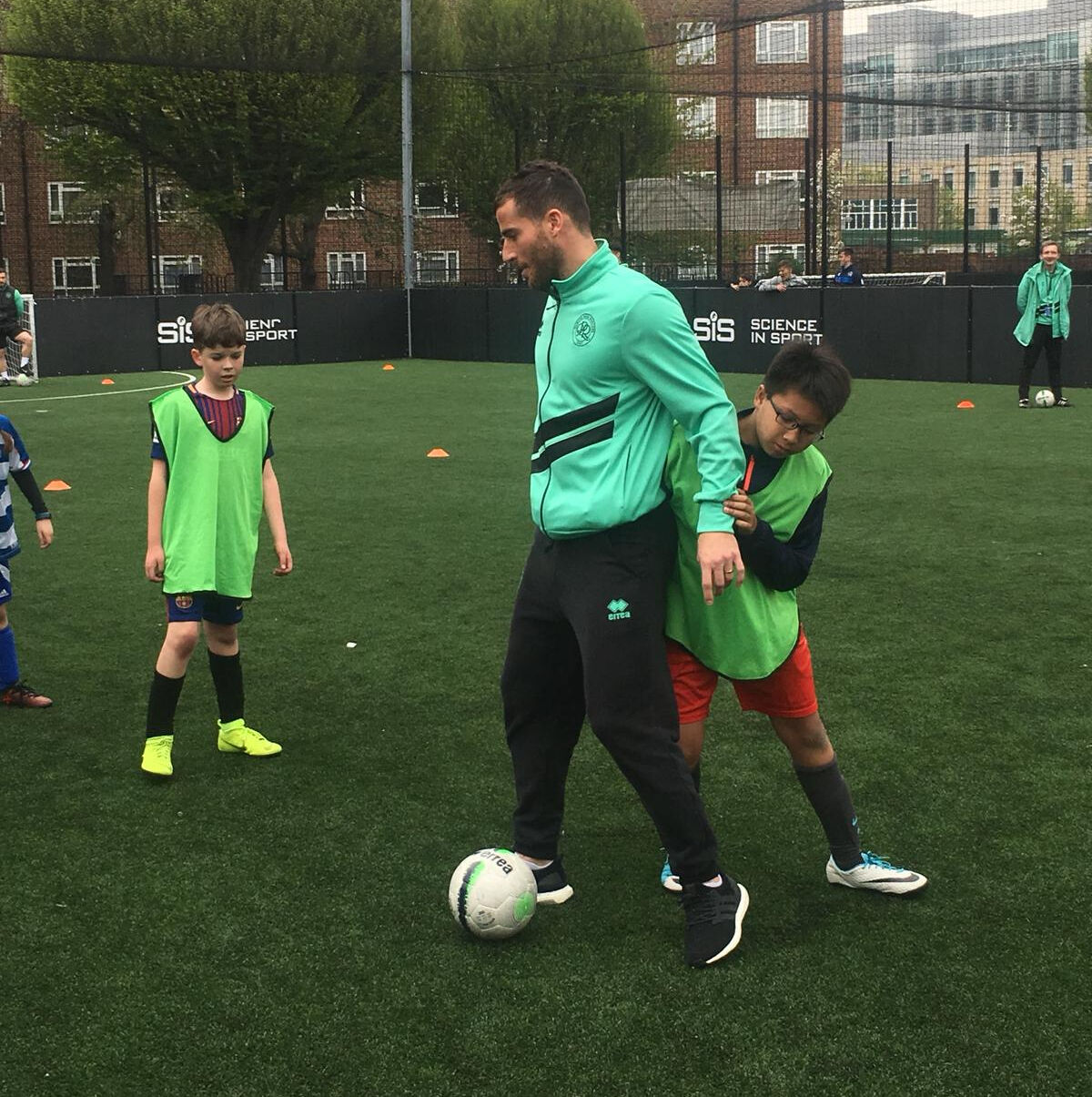 And Hemed believes the current racism issue football is faced with also needs the game to show a united front to combat the problem.
"If you can show your club or team has many different religions and nationalities, it can show people it doesn't matter where you come from, everyone can share their life together," Hemed said.
"For me I have always had good friendships with everyone in my team and I have never had problems with people. It's important to show everyone that this is possible."
Although making a name for himself at the Valley will be at the forefront of his mind, Hemed is also hoping he can help Israel qualify for their first major tournament next summer.
READ MORE: QPR's Community Trust reaches player appearance milestone
With the side currently second in Group G of their Euro 2020 qualifying table behind runaway leaders Poland, it's a dream that could not be too far from reality.
"My dream has always been to make it with the national team," Hemed said.
"We have a good chance and I hope that we can do it but obviously it won't be easy.
"As an Israeli kid I achieved everything that I could have dreamed of. I played in the Spanish league, Premier League, national team, but I miss that one thing – to go to the big tournament with the national team."
Whether Hemed's final dream can come true remains to be seen but one thing is certain – he will continue to inspire future generations as he tries to make it possible.