2 min
Queens Park Rangers' Community Trust reached 1,000 player appearances for the season as they hosted a children's Easter soccer camp at PlayFootball, Shepherd's Bush this afternoon.
Tomer Hemed and Ryan Manning took part in activities, led by Community Trust CEO Andy Evans, as they reached a milestone that represents the club's commitment off the pitch as well as on it.
Club Ambassador Andy Sinton was also present at the event which saw 80 children take part in activities featuring mini matches involving the two first-team players.
READ MORE:Why Football in the Community is more important than ever
Hemed, who scored a brace in the Hoops 4-0 win over Swansea City on Saturday, expressed his pride in the trust's latest success.
"It's an amazing achievement. The club depends on the fans and supporters so it's important to give something back," said Hemed.
"The benefit is massive – I've only been here this season but I've seen how much work the club have done."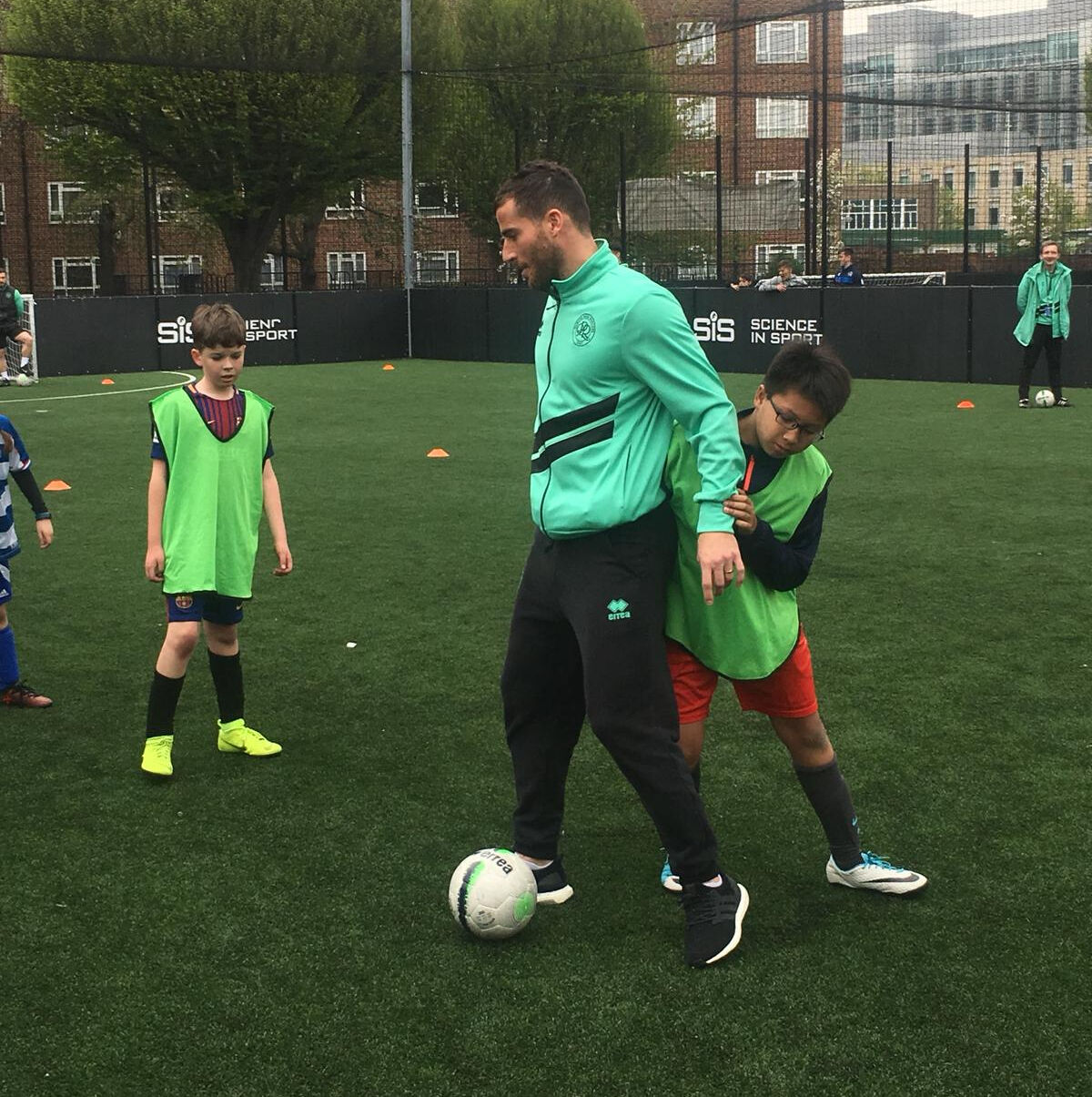 The on-loan striker from Brighton & Hove Albion went on to mention QPR's recent triumph at the London Football Awards and compared it to his previous experiences.
"The club won the London Community Club of the year and I think they deserve it because I can see what they are doing every day," Hemed added.
"Brighton also does a lot of work in the community and have a good relationship in that sense.
"It's different to my time in Spain but every club should do this. The kids and the parents feel part of the club so it's very special."
Finishing with a Q&A session, several under-23 players also made an appearance to provide advice to the youngsters who aspire to become footballers.