2 min
Brentford and Fuller's London Pride will continue their long-standing partnership as both prepare to bid farewell to Griffin Park this season.
The Chiswick-based brewery and the Bees have a history that dates back more than a century when Fuller's donated an apple orchard to the club.
That became known as Griffin Park in 1904, the name a nod to Fuller's Griffin Brewery, with the relationship set to continue 115 years later before Brentford's move to their new stadium next season.
Events will be presented throughout the 2019/20 campaign that will close the story of Brentford's historic home in the way it started.
Fuller's London Pride, who have been the club's official premium ale partner for the past two seasons, will also be celebrating a special anniversary – having been brewing at the Griffin Brewery for sixty years.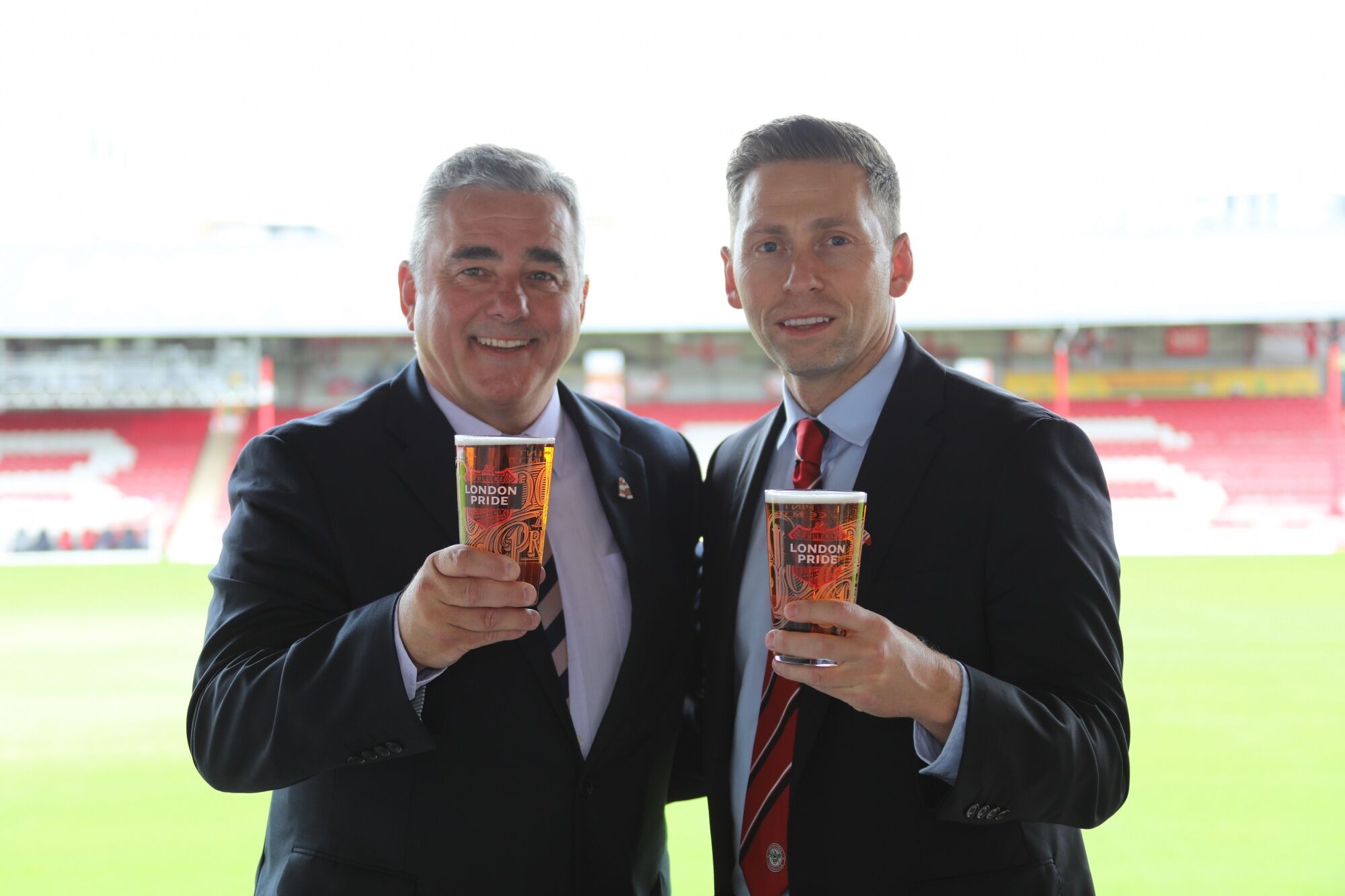 Pete Rowe, On Trade Sales Director at Asahi UK, said:"We are proud to be continuing our 115-year relationship with the club and to support the efforts of the team.
"This commitment has stood since 1904 and reflects our belief that local sport plays a vital role in building strong, vibrant communities, as well as developing the talent of tomorrow.
"We look forward to serving the flagship beer of Fuller's Griffin Brewery to even more fans and visitors this season."
READ MORE: Brentford's new stadium moves step closer with Golden Bolt ceremony
James Parkinson, Brentford FC Commercial Director, added: "The relationship between Brentford FC and Fuller's is a historic one and we are delighted Asahi UK want to continue that.
"It is an honour for us to have London Pride presenting our final season at Griffin Park and great for Bees fans that Fuller's beer products will be available next season.
"The 2019/20 season promises to be a memorable one for us and London Pride will be with us every step of the way."