5 min
An emotional Mark Prince admitted it was 'a difficult but wonderful' experience after seeing QPR's Loftus Road renamed in tribute to his son.
Kiyan Prince, a 15-year-old youth player at the club, was fatally stabbed outside his school in Edgware, North London in May 2006 as he tried to break up a fight.
Since the tragic events 13 years ago, Mark, a former boxing world champion has worked tirelessly through The Kiyan Prince Foundation to raise awareness around the horrific consequences knife crime has on communities.
It has not only led to an OBE in the Queen's New Year's honour's list but when the club announced they were going to gift the stadium naming rights to a local charity this season there was only ever one obvious choice.
And as Mark walked out onto the pitch with the rest of his family during yesterday's game against Huddersfield Town to officially unveil 'The Kiyan Prince Foundation Stadium' he admitted it was a bittersweet moment.
"You never get away from the grief and the pain – it just lies underneath the surface," admitted Mark.
"The surface might look cool, but underneath its ugly and horrible – and we live that lifestyle.
"But as we stood out there, we realised this was a different moment. What an honour.
"It was very emotional and I broke down out there. It was difficult but wonderful at the same time.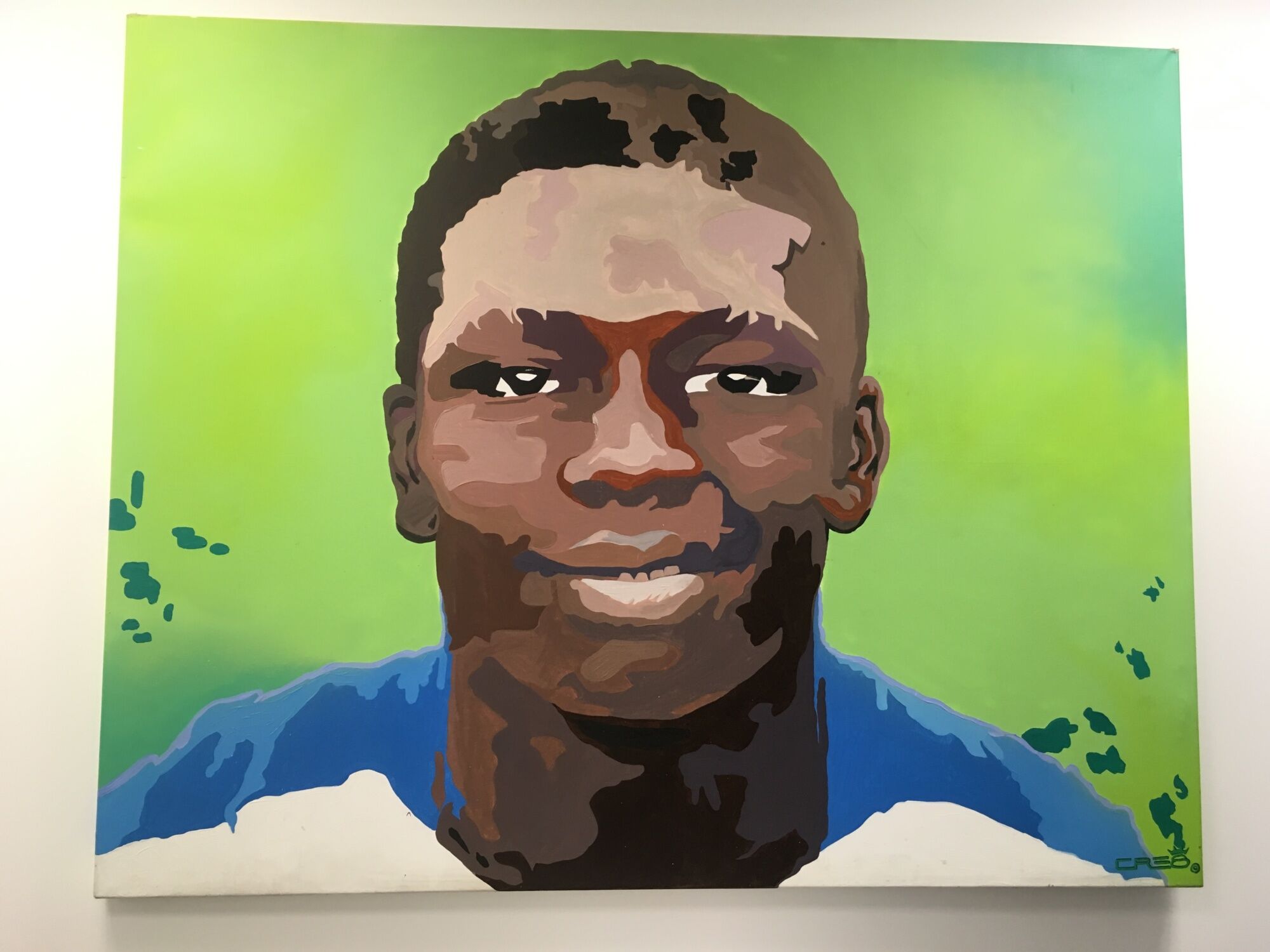 Kiyan's legacy is testament to his young life…
Kiyan was known as a lively lad with a passion to develop himself to reach his full potential with Mark readily admitting he has never been far from the thoughts of everyone who knew or met him.
"I hear stories even today where people say 'your son was special and here's why – he had a positive impact on the life of everyone that he met'," said Mark.
"It lays testament to the character of a wonderful, young 15-year-old boy that he spent 15 years on this planet and achieved so much even at such a young age."
READ MORE: Mark Prince: How the spirit of son Kiyan lives on in anti-knife campaign
Mark hopes the name change will be a turning point for the Foundation as they seek to increase their exposure and funding in order to set-up permanent premises to help educate young people on the issue.
"With the profile, we're saying this is what we need and this is what we're doing [to get cash]," Mark said.
"It's going to help give us the profile required so the public start backing us.
"It gives us leverage to be able to get other corporate bodies and investors to back us and support us.
"We have a road show we will be running called 'Inspiring Future Champions' which will be touring throughout UK schools as we have such a powerful message for children.
"I'm calling out for companies, sponsors and people who care about this issue and have the capital and revenue to support us to get this message out. We have got to stop our kids from dying."
The future is education and prevention – not condemnation
Mark is also critical of the Government's lack of pro-active support on tackling knife crime, and has previously cited how the likes of now Prime Minister Boris Johnson used the issue as political leverage to become elected as London Mayor back in 2007.
"I don't see what the Government are doing, they haven't got a national campaign – or anything. There's nothing really going on to combat this," Mark added.
"But I am solely focused and driven on a vision to get the communities together, to change narratives and to create a system that works.
"I don't waste time on people that haven't done anything for the last 13 years.
"I'm just focused on people that have got time for doing and not just speaking.
"These young people are the future so we have to take care of them and support them"
"The problem comes down to mindset – the youth in this country are often criminalised.
"These young people are the future so we have to take care of them and support them.
"We have to have a support system for them, not criminalise them because then you create more criminals.
"We haven't got a real system that works in justice. That's what we want to bring to the table, we want to focus on prevention."
For more information on Mark's work visit the Kiyan Prince Foundation website.