5 min
Despite losing to Manchester United on the final day of the season, it has been an incredible return to the Premier League for Fulham.
The Cottagers not only defied the pre-season relegation odds but did so with ease, finishing tenth in the table on 52 points – just one shy of their best-ever tally under Roy Hodgson in 2008/09.
The impressive opening day 2-2 draw at home to Liverpool set the tone for what was to come as the side went on to score their highest number of goals in a top-flight campaign since 1967/68.
Marco Silva's side have exceeded expectations across many metrics this season but for the fans, perhaps the sweetest takeaway from the last ten months will be finishing above West London rivals Chelsea for the first time in 40 years.
Fulham finished a comfortable eight points ahead of 12th-placed Chelsea as well as taking four points from the 2021 European Champions which included a raucous 2-1 victory at Craven Cottage in January.
Another big achievement was a league double over Brighton, particularly the second game at the Amex Stadium where a largely frustrating Fulham had just 34% possession but still managed to score the only goal of the game in the 88th minute.
Silva and his men also assumed the role of managerial executioners in October when a thumping 3-0 win against Steven Gerrard's Aston Villa saw him sacked a mere 90 minutes after the final whistle.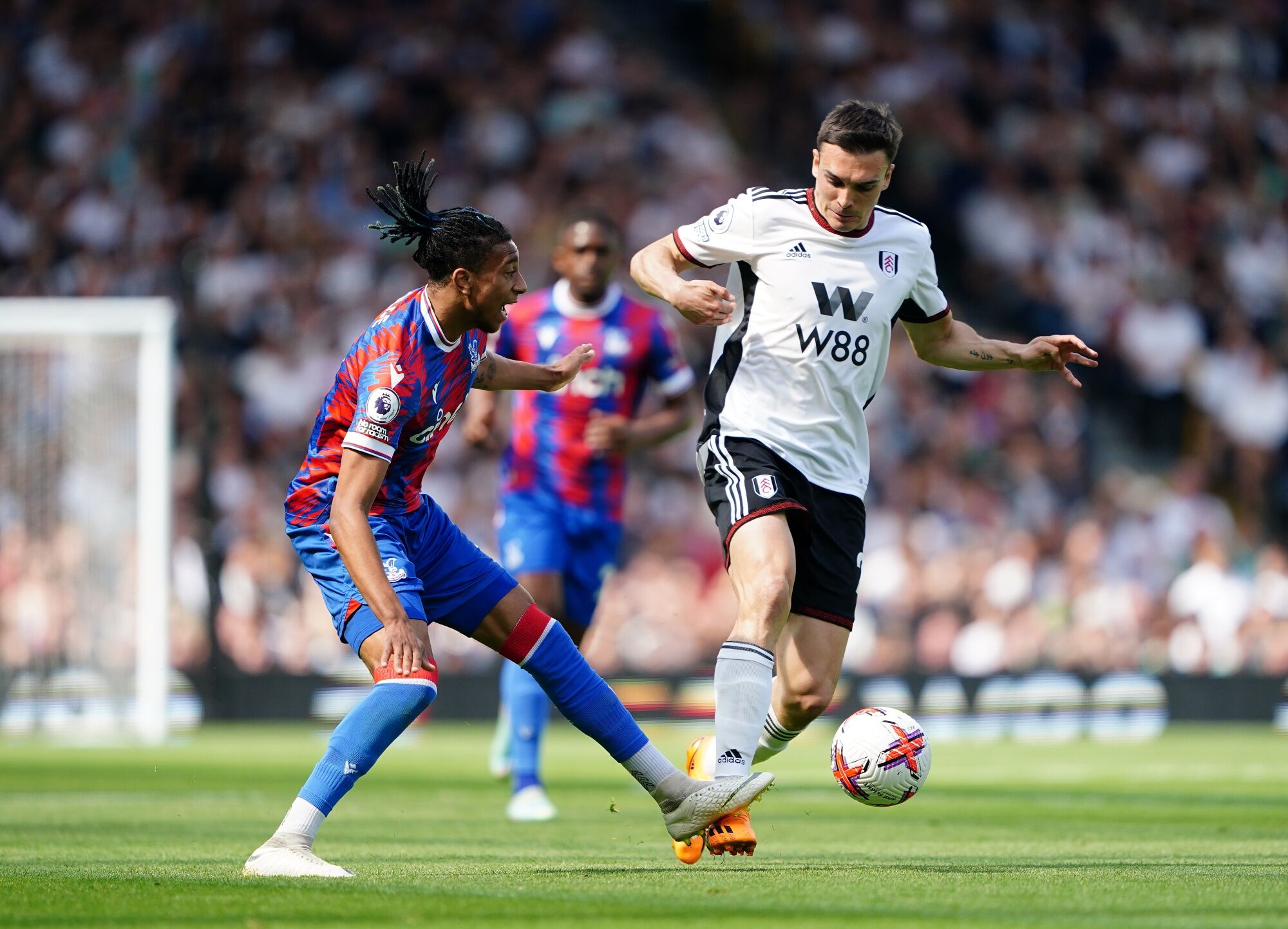 And three days later, a 3-2 win at Elland Road piled the pressure on then-Leeds manager Jesse Marsch who struggled on for a time, before being eventually replaced by Javi Gracia who could not stop Fulham either, his side succumbing to a 35-yard rocket from Joao Palhinha at Craven Cottage.
The Portuguese midfielder is likely a shoo-in for Fulham's Player of the Year award and has certainly been one of the signings of the season; his long-range shooting ability first revealed itself in a boisterous away win at Nottingham Forest in September, the third team to be conquered by Fulham in both home and away encounters.
Elsewhere, Aleksandar Mitrovic has had another season to remember – proving he can do it in the big time with 14 league goals despite an eight-game ban and injury troubles.
READ MORE: Aleksandar Mitrovic's absence may have showed Fulham's flexibility – but Marco Silva's side have a very definite style
The mercurial striker of course has had his problems – the incident at Old Trafford with referee Chris Kavanagh during the side's FA Cup Quarter-Final against Manchester United as well as now holding the unfortunate record of being the only Premier League player to miss four penalties in a single season.
But his aggression and tenacity have been essential to the way Fulham have played with Silva admitting his absence following the 'completely exaggerated' suspension being a big blow.
More honourable mentions include Tim Ream, another player to prove his doubters wrong with some imperious performances at the back, flying right-back Kenny Tete, 34-year-old evergreen Willian and Andreas Pereira, who was one of Fulham's most important creators with five goals and six assists.
There can be little doubt this has been the most successful year of Shahid Khan's 10-year reign at the club, doubling the points tally of the dreaded £100m campaign of 2018/19 and heading into next season with a glittering new Riverside Stand and ironclad confidence that Silva is the right man to take the club forward.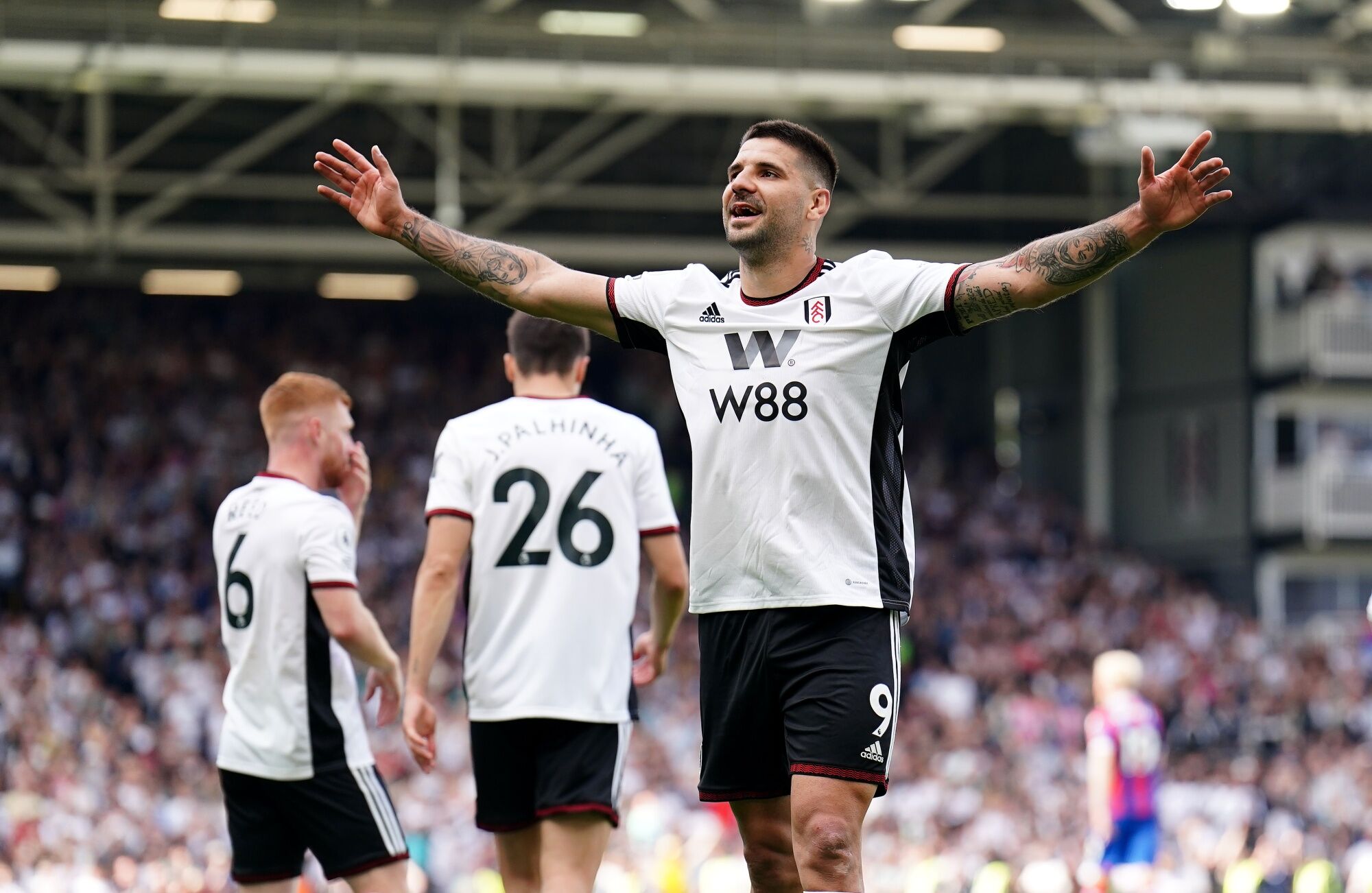 Transfer rumours are already flying around and Palhinha's name will be on the lips of more than one club this summer, along with the much-improved Antonee Robinson and of course Mitrovic, who has been watched by Europe's elite for some time now.
While Silva has made it clear securing Willian's services for next year is a priority and Manor Solomon's Fulham future remains uncertain after his impressive loan spell, there will undoubtedly be other gaps to fill over the course of the next few months.
London's Original scarves were held aloft at Craven Cottage during the final home game of the season against Crystal Palace as fans showed their appreciation for a year of brilliant football on the banks of the Thames.
READ MORE: Football Finances – how Brentford, Fulham, Millwall, QPR, Charlton Athletic, AFC Wimbledon, Leyton Orient and Sutton United fare
After that game, the Portuguese manager concluded his press conference by saying: "I know our group of players very well and I know this football club – the room is big to improve through togetherness, friendship, work rate and quality.
"It's up to me to keep demanding from them and to make the right decisions for this club going forward."
After two hugely successful seasons, it's hard not to feel that the Fulham boss is onto something good at Craven Cottage.
However, with some season tickets due to go up by 18% next year and seats in the Riverside Stand potentially costing as much as £3,000, it's an ownership gamble that, if the side fail to deliver, could see patience wear very thin moving forward.