6 min
"This is a better version of Pontus". A proud smile escaped from the face of the Brentford captain as he said it. There wasn't an inch of doubt in his mind either. Pontus Jansson was satisfied with his self-reflection.
He sat tall. Not because he is all of six foot four inches or because the zoom call camera was too low and he definitely wasn't attempting to intimidate anyone with a sense of arrogance or status either.
He was like the big friendly giant and warmed to the questions. It was almost as if he was appreciative of pleasant company. Few players have such a quality.
At 29, Jansson is in the prime of his career but as he talks there is a selflessness that comes across; a desire to be as good a person on the pitch as off it: "I am a father now with little girls so I have to set a statement and be a good father as well. I think this comes with age and experience".
Two months of injury has hampered the Swede's season. He was sidelined in the hectic January to March period that saw the Bees pick up just nine points from a possible 30.
"I had to watch the team go through a tough spell and it was tough for me to sit it out and watch but that's part of football. You just have to accept it and work harder".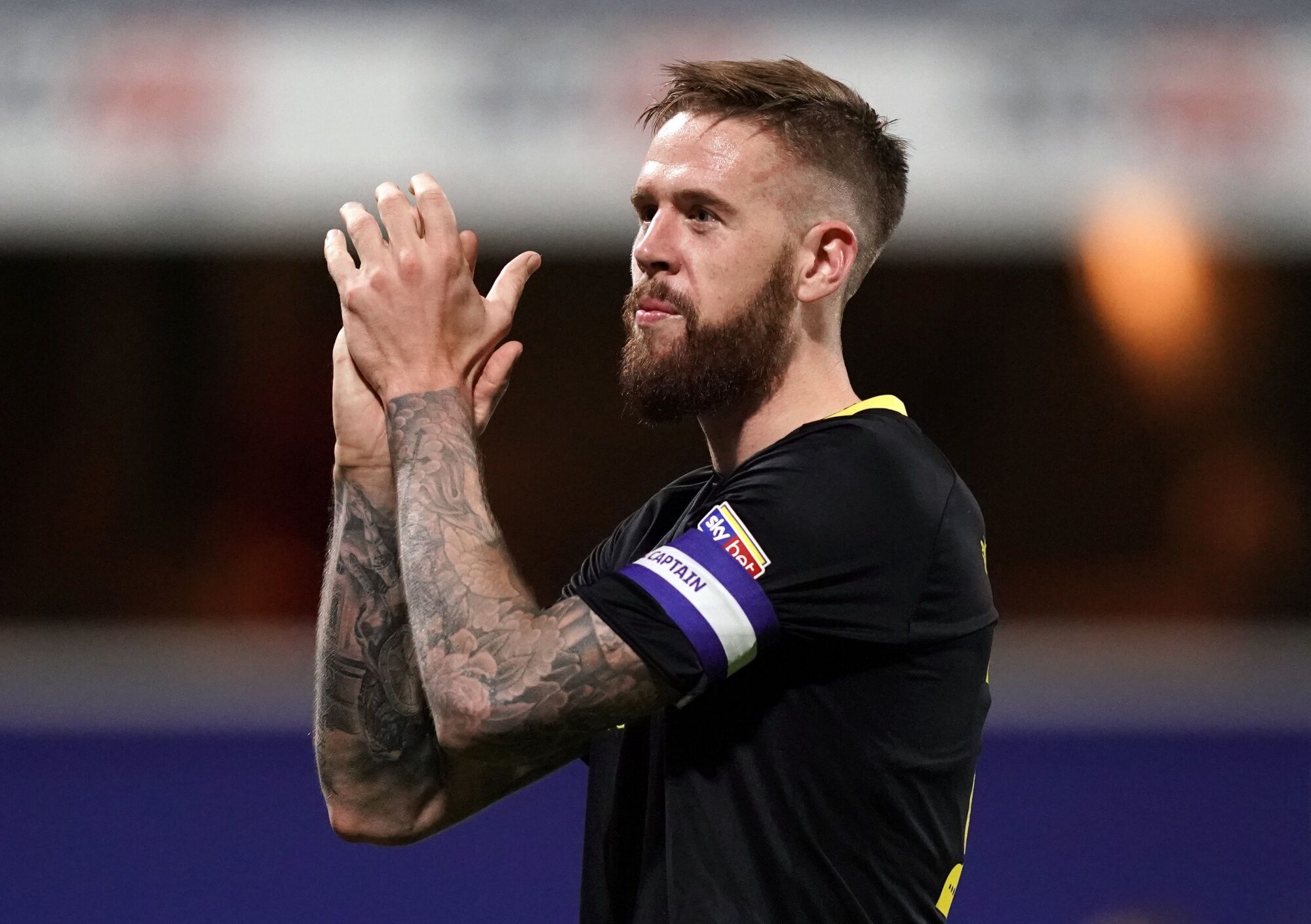 Jansson and Brentford did work harder, coming back from the coronavirus restart with five consecutive wins and just one goal conceded.
It's a serious statistic in one of the most challenging leagues for consistency, but Jansson has undoubtedly been key to Brentford's success, setting the bar high to not just settle for the Play-Offs but demand so much more.
"Our goal since I came in was either top six or top two. I said when I came in there is no meaning for us to talk about top six, we should talk about top two."
This determination used to be eagerness, impatience. This confidence used to be carelessness. But Pontus admits that he has journeyed on a long road to arrive at his current wisdom and approach.
Jansson was born in Arlöv, around five kilometres northeast of central Malmo, Sweden – also the birthplace of a young footballing talent born ten years prior to Pontus Jansson by the name of Zlatan Ibrahimovic.
Picked up by Serie A side Torino in 2014, Jansson arrived in England two years later, determined to make a name for himself.
READ MORE: From Dulwich Hamlet to Brentford: Ethan Pinnock's meteoric rise through the leagues
Leeds was the destination where he made his impression with current Whites boss Marcelo Bielsa forcing him to be a better person.
"My first two seasons I was looking to get booked every game! I wanted to have a fight with players and dialogue with the referee, stupid things.
"I learnt so much from Marcelo last year such as how to think about football both on and off the pitch. And I think he knows that I'm very thankful of everything I learnt from him."
It was an eventful time for Jansson at Elland Road, making a total of 115 appearances for the club.
The game against Aston Villa last season particularly stood out for the most bizarre of reasons – Bielsa ordering his team to let Villa score after his side had taken a controversial lead, much to the annoyance of Jansson at the time.
Now, he readily admits he shouldn't have tried to go against Bielsa's wishes but nevertheless, it acts as a demonstration of his innate warrior mentality and will to win.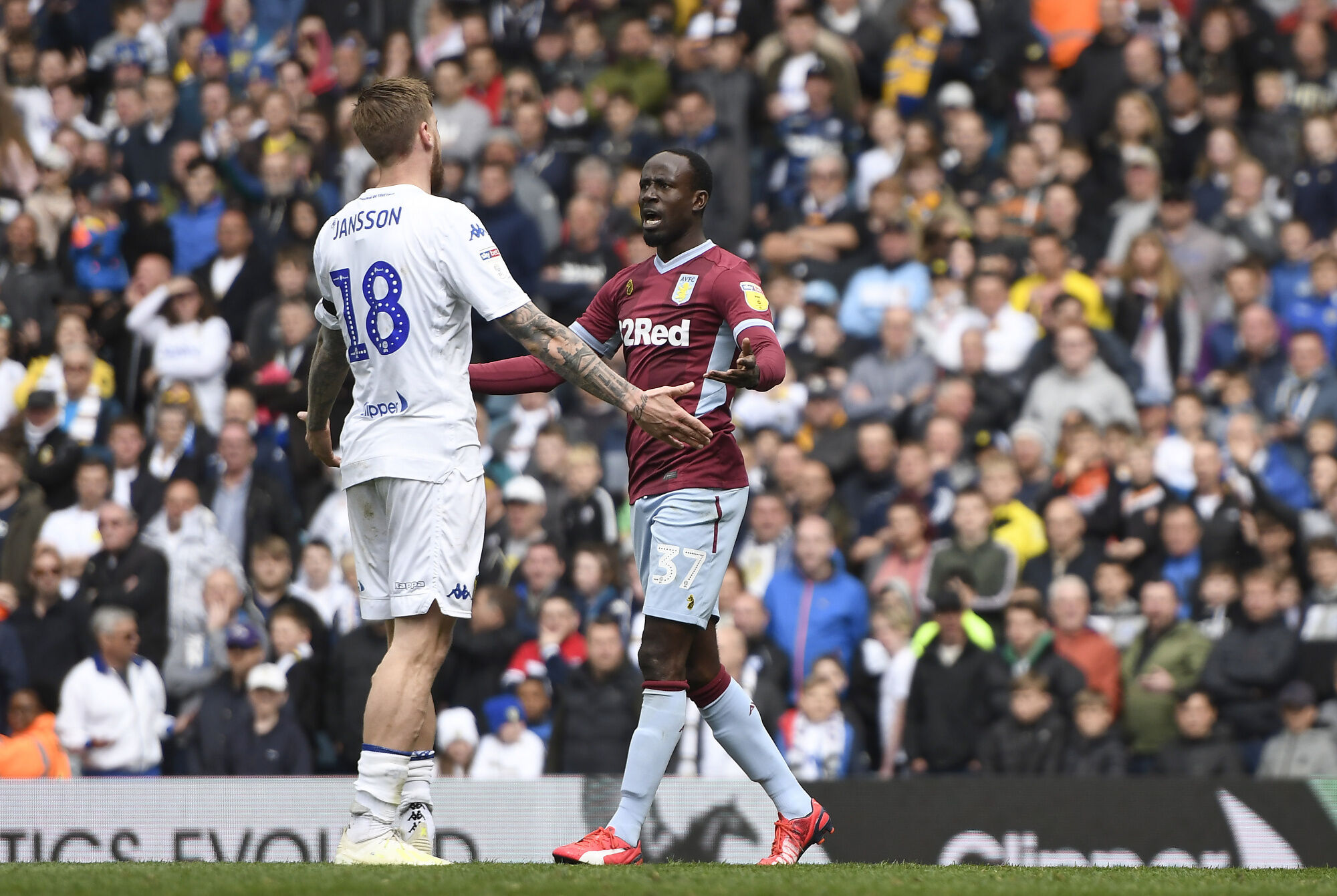 He emphasised how much he took from Bielsa's coaching style, but how much it contrasted to the man that convinced him to make the move the Brentford, head coach Thomas Frank.
"Marcelo is never going to be as close to his players as Thomas is. We have a little group of five or six players that have a dialogue with Thomas every day; that's not Marcelo's [type of] leadership and how he believes in things."
There's clearly no bad blood between Jansson and Bielsa, although Jansson did point out he didn't have the relationship he would have preferred: there was less attention paid to one on one time.
Frank is on the other side of the spectrum; still meticulous in tactical preparation, but totally engrossed in relationships. He taught Pontus to solve problems with calmness, less anger and more tranquillity.
And it has worked wonders.
"I have learnt so much from Thomas; he's so calm but so analytical at how he looks at things both on and off the pitch. Thomas listens to everyone – not just him but the whole staff. Everyone is involved in this club, which is the good [type of] leadership from Thomas that I like."
READ MORE: Championship Promotion run-in: Leeds United champions, Brentford pip West Bromwich Albion
Creating a togetherness that stems from off the pitch can unsurprisingly benefit the team on it with the trust and transparency between Brentford's players and coaching staff serving them well this season.
It is clear Brentford has been the final stop on Pontus Jansson's journey to finding controlled aggression on the pitch. He has grown in maturity and strength of mind as much as body. Now, his focus is forward facing towards his teammates, rather than the desire to be heard.
"This is what I have developed most in the season. I used to be the one looking or searching to be in the spotlight but now I don't care about that. Before I was analysing my own performances – what can I do better but now it's more about the collective and how we defend as a group."
Mid-discussion Pontus laughed as he said "I'm getting old now!" The irony is the central defender's experience as one of the only players to be part of a promotion push will be integral over the coming few weeks – and so will his calming and self-assured persona.