4 min
Charlton Athletic have been named London's top club for its community work, picking up two accolades in the EFL's annual community awards.
Not only was Charlton Athletic Community Trust (CACT) named Regional Community Club of the Year for London but the Addicks were also awarded the Divisional Project of the Year for its Crime Reduction programme.
Overall, six regional winners were selected for their innovative and ground-breaking work in local communities while one club was selected per division for their outstanding work in delivering a specific project that had a positive impact on an area.
CACT's Street Violence Ruins Lives strategy was relaunched at the beginning of 2019 with the aim of maximising the impact of CACT's existing community reach to reduce levels of violence in the community, through one-to-one mentoring, group work and enrichment activities.
READ MORE: Charlton Athletic leading the way against Homophobia – but football still needs to do more
CACT's mentors aim to empower young people to raise their aspirations and make positive decisions that improve their future.
The project has had a significant impact on more than 2,000 young people, with more than 670 supported by being introduced to sport and physical activity and 351 involved in one-to-one mentoring.
Of those engaged, many young people have since moved into education, employment, training or volunteering with many also experiencing a stronger connection to friends and family.
On the award, Jason Morgan, CACT's Chief Executive, said: "We are thrilled that work across CACT, and particularly on the Crime Reduction projects, has been recognised by the EFL.
"This is credit to all our staff for their passion, dedication and hard work and thanks go out to our stakeholders and partners who support all these initiatives."
Matt Southall, Charlton Athletic's Executive Chairman, added: "Everybody at the club is immensely proud of the amazing work CACT undertakes.
"This is recognition of the passion, dedication and hard work that has been the hallmark of CACT for many years.
"These honours are richly deserved and underline the fantastic efforts of everybody involved."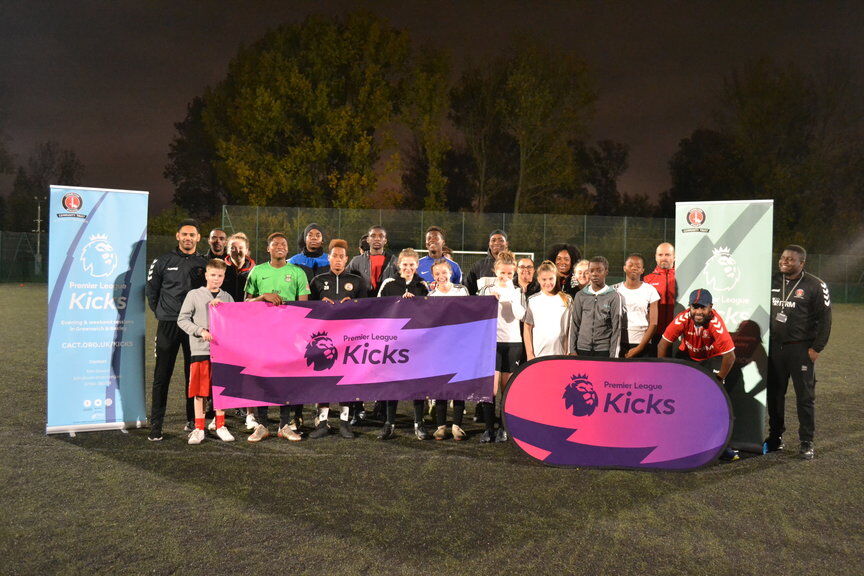 EFL 2020 Regional Winners
North East & Yorkshire: Middlesbrough FC Foundation launched a new community strategy with a core principle of 'making a difference by being different', improving community cohesion, health provisions and education in one of the most deprived areas of the country.
North West: Wigan Athletic focused on three priority areas of schools, community development and training and skills to continue to create a stronger community.
Midlands: Derby County saw over 30,000 individuals participated in their Community Trust programmes in 2019 – its highest number to date.
London: Charlton Athletic Community Trust impressed the panel with its continued ability to increase engagement, participation and investment in programmes and activities within its locality on a huge scale.
South East: Crawley Town was recognised for its innovative approach to projects and their ability to continually improve programmes and services, particularly within its National Citizen Service delivery.
South West & Wales: Cardiff City FC Community Foundation's continued commitment to providing an inclusive environment for participation across all areas of their work.
YouGov Sport Community Project of the Year winners
Championship – Charlton Athletic: In response to an increase in serious youth violence in the delivery areas of Charlton Athletic Community Trust, the club launched the Crime Reduction Project, to reduce anti-social and criminal behaviour in the area.
League One – Portsmouth FC: ReFit is a project delivered by Pompey in the Community in partnership with the Society of St James, offering free daily activities to vulnerable adults in the city, affected by complex issues involving drugs and alcohol misuse, mental health or homelessness.
League Two – Cambridge United: Cambridge United Community Trust's 'Mind Your Head' programme has reached out to over 1,000 secondary school students to share the importance of mental health.
The overall winners of both the Community Club of the Year and Community Project of the Year will be announced at the EFL Awards ceremony on Sunday April 19.