5 min
Being a goalkeeper can be a lonely existence, but stepping into the gloves of one who had such a massive impact at a club could feel particularly daunting.
That was the task for Nathan Trott this summer when the West Ham United youngster joined AFC Wimbledon on a season-long loan deal, replacing England youth team-mate Aaron Ramsdale.
Such was Ramsdale's impact at Kingsmeadow in his four-month loan stint, the 21-year-old not only claimed the club's Player of the Season award but a few months later was AFC Bournemouth's undisputed first-choice keeper in the top-flight.
"I asked him (Aaron Ramsdale) about the club before joining and he had nothing but praise for it," Nathan Trott exclusively told London Football Scene.
"Obviously the aim is to get into the West Ham first-team but it means going out and proving I have the potential to possibly play in the Premier League.
"What he (Ramsdale) did here and the number of games he played and how well he did really made it a no brainer for me to come and get the games in as well.
"Of course it brings a little bit more pressure after how well he did but I think I am showing people what I am capable of."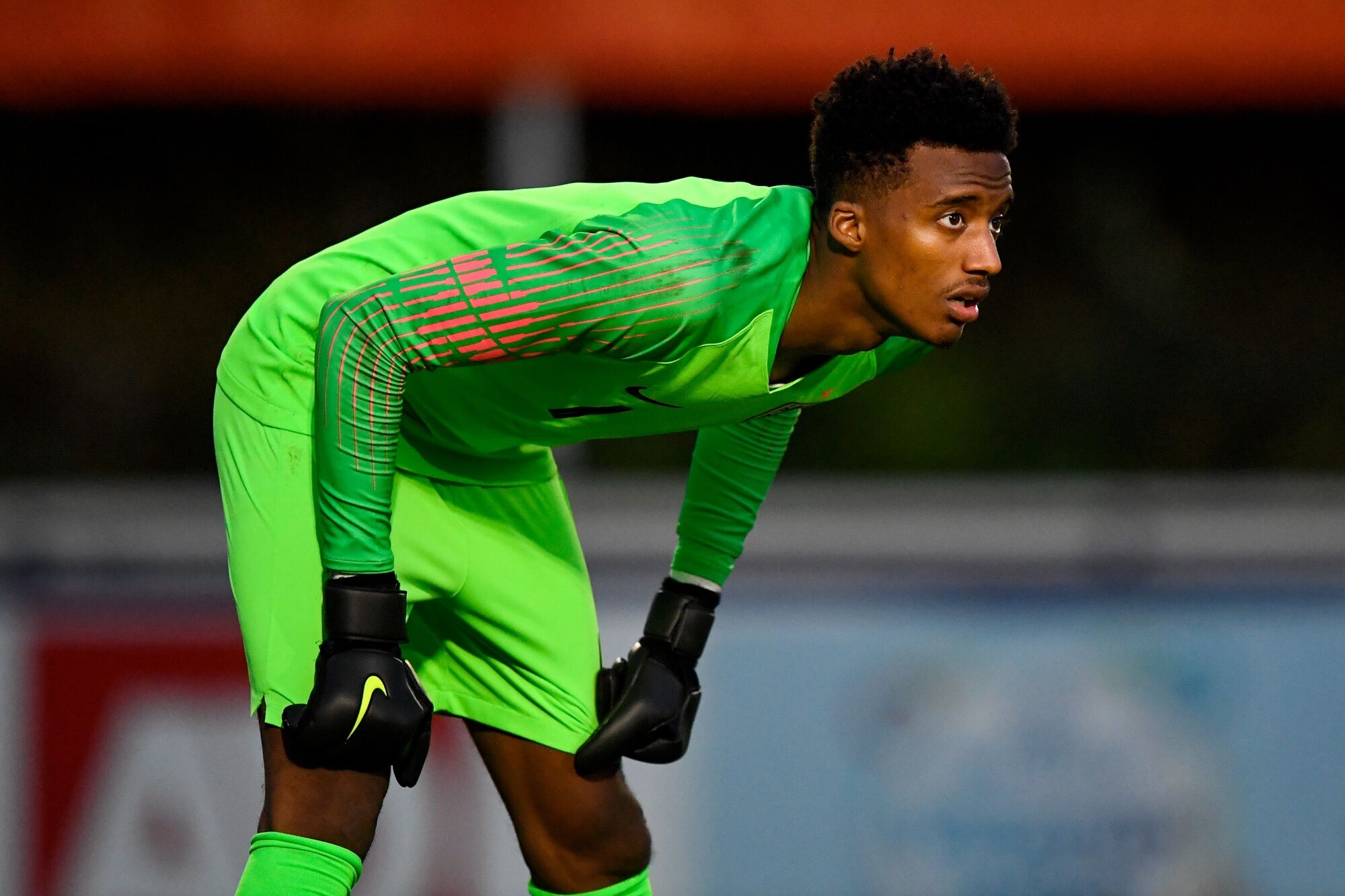 Initially leaving his native Bermuda at the age of 12 to join Valencia's academy, rising to new challenges is something that has never intimidated the 21-year-old, although Trott's development as a goalkeeper has certainly not been a conventional one.
Trott cites his Dad, a fellow Bermudian goalkeeper, as his hero but it was the youngster's ball playing skills as an outfield player that initially caught the eye of the Spanish side.
"I played everywhere on the pitch and used to only go in goal for a bit of fun but never really took it seriously," Trott explained.
"I was spotted by Valencia's scouts at a football camp in Bermuda and spent three-and-a-half years there – learning a new language and working a lot on the technique as an outfield player.
"Leaving my family was tough but, if you want to fulfil your ambition, you have to make sacrifices and besides not many people get a chance like that.
READ MORE: AFC Wimbledon supporting young footballers' Wembley dream
Trott later returned home to finish studying while an injury to Bermuda's first-choice keeper during an under-15s tournament saw fate take a hand.
"When I returned (to Bermuda) at the age of 14 I ended up playing a lot of games in goal and enjoyed it.
"It was a natural switch and as soon as I felt I could make it further in the professional game in that position I decided to stick in goal."
Trott has never looked back since then, moving to England for trials with Crystal Palace and Reading before joining West Ham's Academy in January 2016 and signing a new four-year deal with the club last March.
However, a succession of groin injuries limited him to just 12 appearances last term (ten at Academy level and two in the Checkatrade Trophy) with his Wimbledon debut this campaign also delayed due to the persistent problem.
Nevertheless, he has gone on to make 26 appearances in all competitions and claimed his fourth clean sheet of the campaign in the 1-0 win over Peterborough United last weekend.
"I kind of surprised myself at how long I've managed to stay injury-free after last season but it's good to see I've lasted so long and I'm really enjoying it at the moment," Trott said.
"I'm playing and learning every week and feel I am growing in confidence and that my game is getting better and better, so there's nothing but positives to take."
Statistics also back up Trott's claims with the youngster not only reinforcing his talent with the ball at his feet and distribution credentials but also how much of an agile shot-stopper he really is.
According to playerstats.com, the youngster made 93 saves during the first half of the league campaign, the most by any goalkeeper among the top four tiers of English football with his save percentage also one of the highest in the country.
READ MORE: AFC Wimbledon 1-0 Peterborough United, League One: report, ratings and verdict
With his parent club currently languishing at the wrong end of the table and their senior goalkeepers coming in for criticism, does Trott wonder what might have been if he stuck around the London Stadium this season?
"Other than their results, I've not really looked at what's going on at West Ham since I've been here," Trott said.
"Whatever keepers are there now are obviously good enough to be there while my main aim right now is to just focus on myself and Wimbledon."
With Ramsdale continuing to impress at Bournemouth, pushing for full international honours with England, it's not inconceivable to see Trott following a similar trajectory in the coming few years.
For now, regardless of any current turmoil at West Ham United, it is safe to say their goalkeeping future is in safe hands and AFC Wimbledon will continue to savour every moment of his short stay.