2 min
AFC Wimbledon have designated this Saturday's League One home game against Peterborough United as their Day Of Action in support of Kick It Out.
With media reports of racism and discrimination across all levels of the game becoming increasingly prevalent, support for the anti-discrimination organisation and the work they do will be on show throughout the day.
Players will be wearing Kick It Out T-shirts while supporters from both clubs will be encouraged to raise banners on the referee's whistle before the game.
Footballers from the club's Education and Football programme will also be holding up banners when the players walk out onto the pitch.
READ MORE: Millwall conference sees EFL clubs unite in fight against racism and anti-discrimination
Jess Barnes, Chair of the Disability Supporters' Association at AFC Wimbledon said: "The Day of Action is something we do every season, but it's paramount more than ever because of the racist incidents at high-profile games right down to non-league matches.
"We have a zero tolerance at the club for discrimination and will clamp down on any discrimination, not just racism.
"We are involving the fans to highlight any situations of discrimination, so that they can report any incidents that they come across."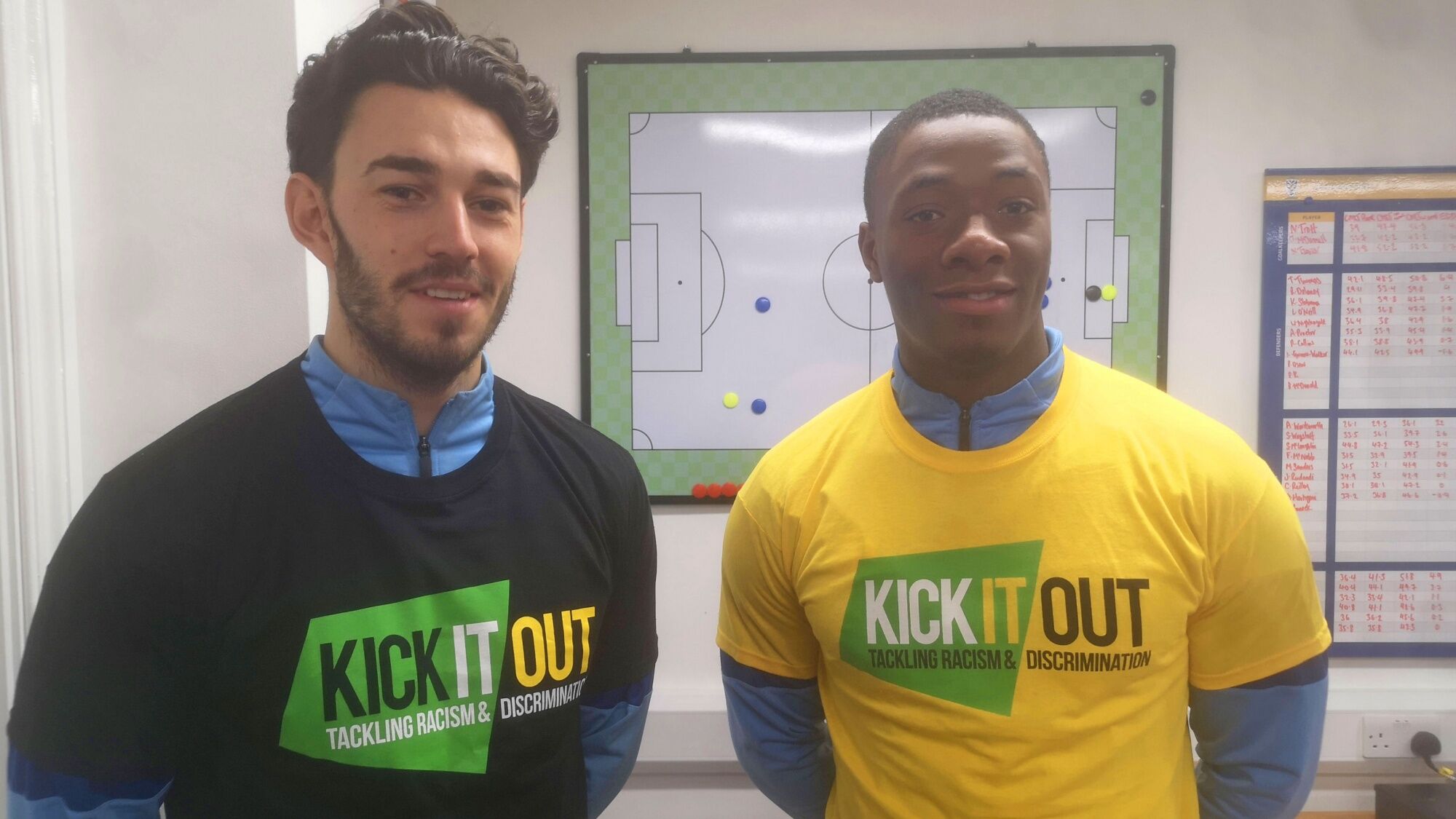 With posters around the ground urging supporters to report any discrimination they hear, club captain Will Nightingale has urged fans to show a collective responsibility to the issue: "We are delighted AFC Wimbledon are supporting the Kick It Out campaign but we also need fans to do their bit to give discrimination the red card."
AFC Wimbledon's Day of Action is just one of a number of initiatives the club have worked on in recent years to make matchdays as accessible to as many people as possible.
Jane Lonsdale, Diversity and Inclusion Lead on the Dons Trust Board explained: "Alongside the poster campaign, The Dons Trust have been doing quite a lot in recent years on Diversity and Inclusion.
"We've set-up a working group and it has also led to us holding Women at the Game events, where women who had never been to a match have come along."
Should supporters witness any discriminatory abuse during AFC Wimbledon matches at Kingsmeadow they can call or text the match day control room on 0770 464 9119 for immediate action.