2 min
Charlton Athletic's Jason Pearce and George Lapslie visited Charlton Athletic Community Trust's (CACT) newly-relaunched Charlton Challenge earlier this week.
The programme, aimed at 2-12 year-olds, offers a structured and enjoyable scheme helping develop children's core movement and football skills.
Run by qualified coaches, the sessions take place at seven different venues across South East London and Kent, putting participants in four categories: Toddler Soccer (2 to 3-year-olds), FUNdamental Challenge (3 to 5-year-olds), Technical Challenge (6 to 8-year-olds) and Matchplay Challenge (9 to 12-year-olds).
Sessions run most weekdays from 4pm (depending on venue) and are delivered over a period of 12 to 16 weeks, three times a year with participants receiving gifts and certificates at the end of each course.
On visiting a session at Sutcliffe Park Sports Centre in Kidbrooke, club captain Jason Pearce said: "It's great for their learning, improving their ability and then once they go into a match, they're more ready for it."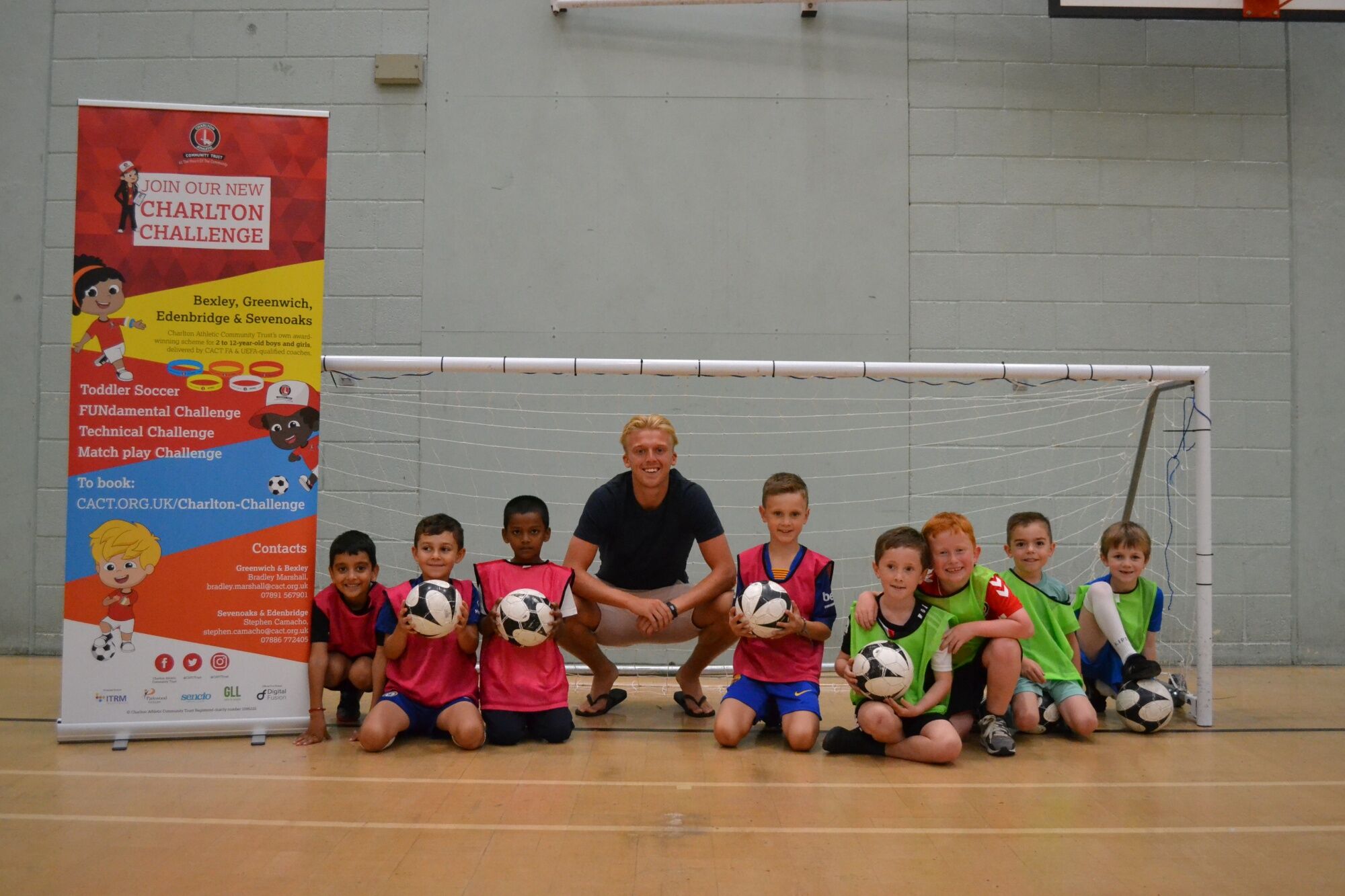 Meanwhile, Waltham Forest-born George Lapslie visited Crook Log Leisure Centre in Bexleyheath, speaking to youngsters about his own journey from participating in the scheme to becoming a professional footballer.
"I came to the community programmes myself when I was younger. I then went into the Academy and then the first-team and I remember being in these boys' shoes," Lapslie said.
"At the end of the day, the community is the club really. We're a family club and players come down and support initiatives like this which I think is good.
"It's important to get children involved in sport from a young age so they can enjoy the games and it gets them off their computers", he added.
Charlton Challenge is also available at Sevenoaks Leisure Centre, Erith Leisure Centre, Edenbridge Leisure Centre, Sidcup Leisure Centre and Waterfront Leisure Centre in Woolwich.
For more information, visit the Charlton Challenge page on the CACT website.