2 min
Charlton Athletic's summer activities programme for local youngsters has been described as "incredibly important and valuable" by the London Mayor's office.
The 10-week project, run by Charlton Athletic's Community Trust (CACT), offers mentoring and support for young people aged 11-17 in South East London alongside free football coaching sessions.
And Lib Peck, Director of the Violence Reduction Unit at City Hall, was full of praise for the programme on her visit to one of the sessions at Barnfield Community Centre last Friday.
The session saw CACT mentors deliver a county lines/exploitation workshop to 28 youngsters followed by a football tournament.
The workshop explained what county lines is, giving the youngsters advice on how to deal with situations.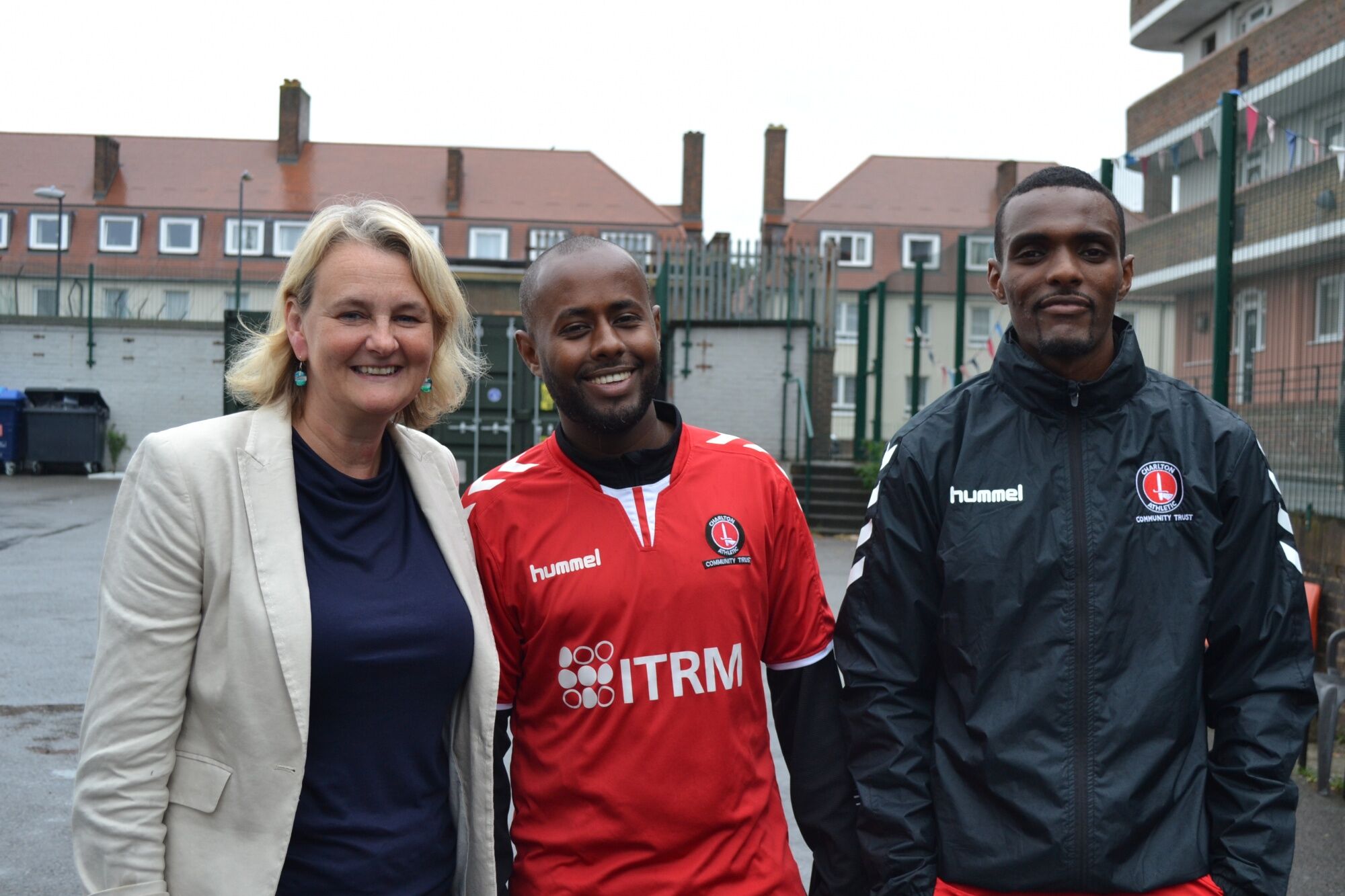 Funded by the Mayor of London's Young Londoners initiative, CACT's mentors provide intensive one-to-one mentoring to help build resilience and a programme of positive, diversionary activities.
On CACT's work, Lib Peck said: "This initiative is very rooted in the community.
"By really presenting real life and showing people there is a huge opportunity for them as young people to grasp their full potential is incredibly important and valuable.
"I grew up in Bexleyheath so Charlton is my nearest club. I really strongly believe in neighbourhood and community… it makes me feel very proud."
READ MORE:Charlton Athletic part of national Extra Time Hub launch for elderly
David James, CACT's Director of Education & Sport, added: "These popular sessions use football as the hook to engage with young people, whilst providing wrap around support, information and guidance linked to CACT's wider portfolio of work at the heart of the community.
"Despite the summer sessions finishing at the end of August, engagement with these participants will continue long-term via CACT's Young Londoners Connect Project, Traineeships, Post 16 Academy and the Universal Youth Service for Greenwich."