2 min
Charlton Athletic's players narrowly edged out the club's Down syndrome side in a swimming race as part of today's World Down Syndrome Day.

The annual event, which saw players face the Upbeats team, also promoted the group's upcoming fundraising walk which will take place on Saturday, April 13th ahead of the Addicks' clash against Luton Town.

The Upbeats, run by Charlton Athletic Community Trust (CACT), are a Down syndrome football team who regularly play in tournaments across the country and are currently fundraising to keep the project going.

Charlton's Jake Forster-Caskey, Dillon Phillips, Josh Cullen and Chris Solly faced the Upbeats at Sidcup's David Lloyd gym with manager Lee Bowyer marshalling the four-man team.
On the player's victory, a rather surprised Lee Bowyer said: "I think that is the first time I have ever put a team out that I have been scared that I am going to lose!
"But it was a great race and I think another couple of lengths more and the Upbeats probably would have caught us."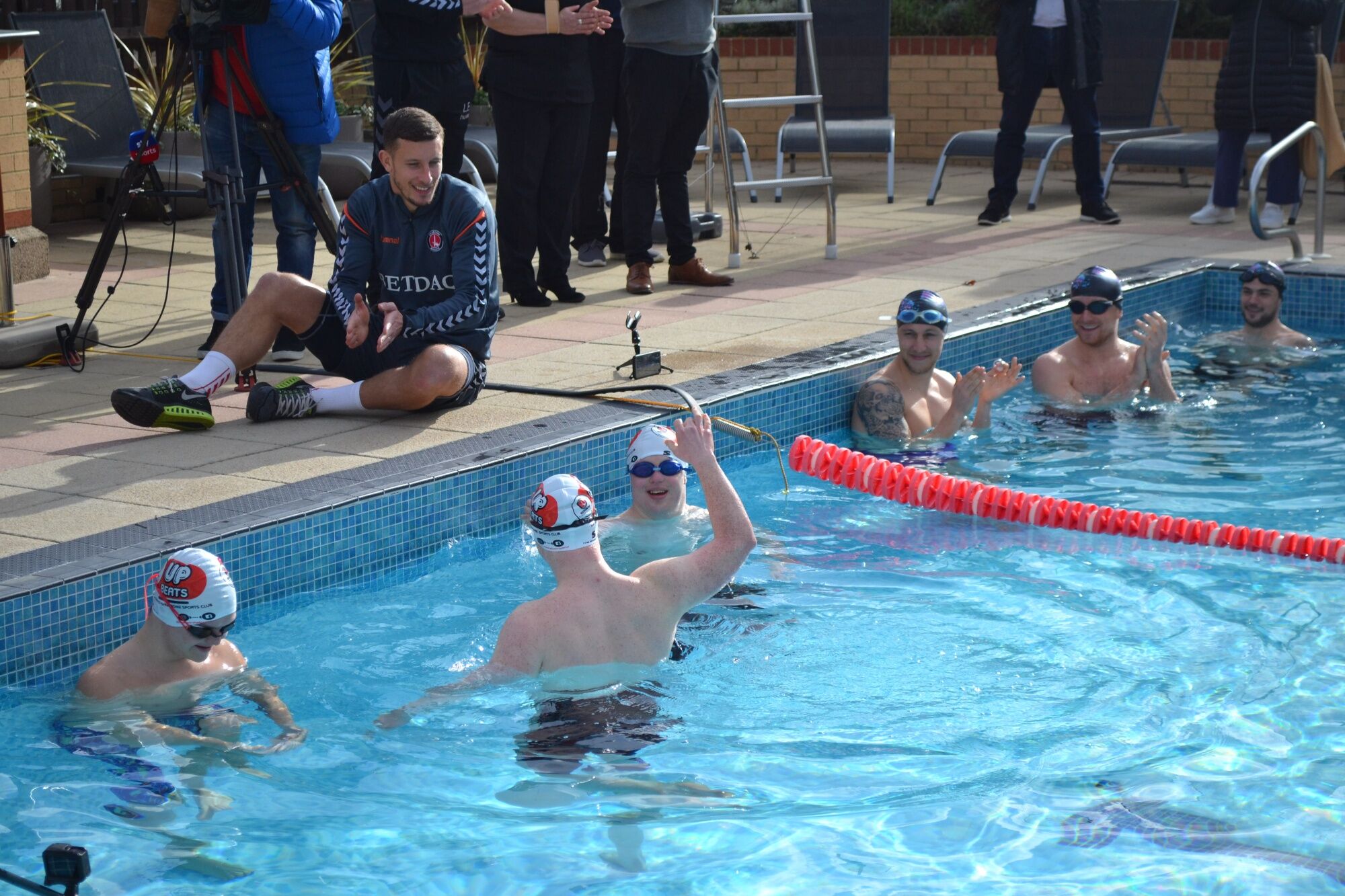 In some friendly rivalry, Charlton first-team captain Jason Pearce, who managed the Upbeats on the day said: "The Charlton lads have worked hard for this but my lads, the Upbeats, will be back!"

Currently in its 11th year, the Upbeats programme is fully funded by voluntary donations with this year's Upbeats Walk seeing fundraisers set off from the club's training ground in Sparrows Lane and walk nine miles to the Valley ahead of kick-off against Luton.

On the Upbeats event, Carl Krauhaus, CACT's Head of Early Help & Prevention said: "For me it just shows how the project has grown.
"With the support it gets from the club, our sponsors and the fans, we are looking forward to this year's Upbeats Walk and I hope the fans come out and support this great project again."

Click here to sign up to the walk and make a difference.