3 min
Youngsters and police from Kensington & Chelsea came together earlier this week to compete for local bragging rights in the inaugural One Life Cup.

Organised by QPR Trust, Wednesday's game at Westway Sports & Fitness Centre was part of the 'One Life No Knife' anti-knife campaign which runs across the borough.

The contest was also about creating a stronger sense of community through football – particularly between two sections which too often experience a divisive relationship.

On the game, QPR Trust's North Kensington Officer Nawfal Elasri said: "It's been a great success, you can see that by how much the lads are enjoying it out there.

"It's a lot deeper than just football, this is about helping boys that are 18/19-years-old to view the police in a more positive light.

"We want to create a community vibe where they see other members of the community in a different and more positive way. Football can do that."

READ MORE:Mark Prince: How the spirit of son Kiyan lives on in anti-knife campaign
One of the players, 19-year-old Bilal Bihi, believes the game has helped him see the police in a different light.

"It's true that if I see a policeman on the street I'd think 'oh look it's a fed' and try to ignore them," confessed Bilal.

"But now if I see them on the street I will recognise them from the game and hopefully even manage to have a chat with them about it.

"Playing them in a game of football allows us to connect on a level that we wouldn't usually do.
"Obviously, there has to be a level of respect between the two sides. In football, you always have to respect your opponent."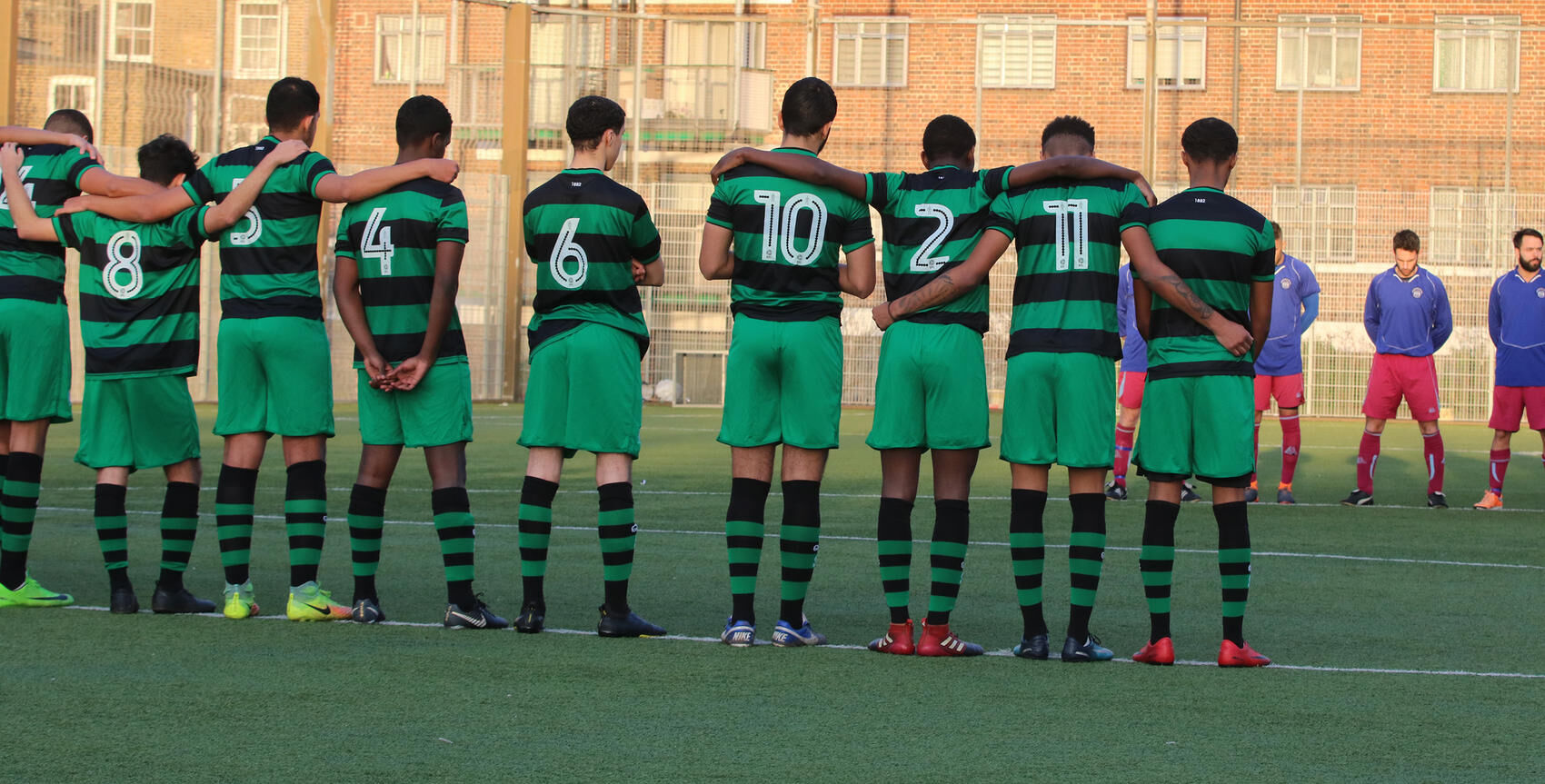 And Carlos Husbands, who is a member of the Metropolitan Police, hopes this is the first of many matches between the two sides.

He said: "Any opportunity for us to engage with young people be it sport or on other platforms, we are interested in doing.
"It is very easy for people to forget that police officers are human and the moment you do things like this, people realise that you are not too different from them.
"Just a minute ago one of their players asked when I am going to be subbed on because he wants to try and nutmeg me and that's the kind of friendly relationship we want to create. Events like these can only help."

Before the game there was a minute's silence for all the young people who had lost their lives through knife crime while on the field the young community side had too much for their older opponents.

And whilst there was some excellent play on show by both sides, the real winner was an improved relationship between two different parts of society.